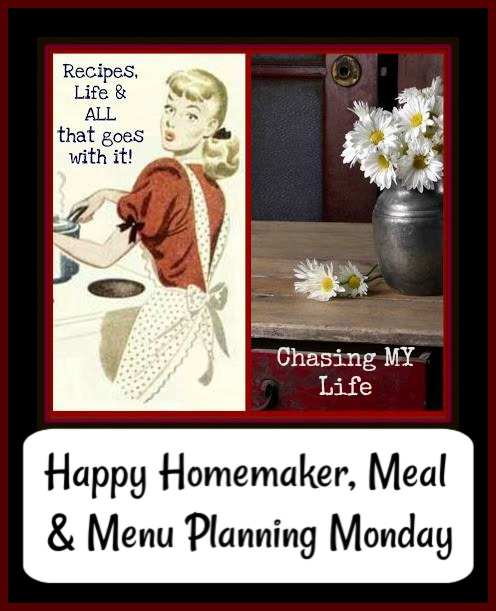 Be sure to join us and link up with
Sandra at Diary of a Stay at Home Mom for Happy Homemaker Monday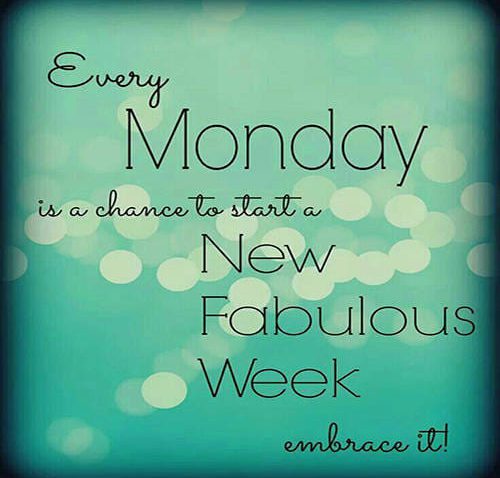 GOOD MORNING ladies!  I'm getting an early start this morning so I'm just going to jump in here.  I hope you had a fantastic week and are having an enjoyable journey to the holidays! We're just 16 days away from Christmas.

I spent the past couple days decorating and sorting though Christmas decorations.  I did the whole FENG SHUI things and held each item before deciding whether to donate, hang it on the tree or pack it away for next year.  I am seriously downsizing on "things".  I dropped off 3 bags at Goodwill yesterday before I had a chance to change my mind.
OUTSIDE MY WINDOW & THE WEATHER OUTSIDE & WHAT I'M WEARING We're starting the week off ALMOST dry, but that will go away quickly and the temperatures will be dropping a bit too.

ON THE BREAKFAST PLATE Black Cherry Yogurt and a banana with hot water

AS I LOOK AROUND THE HOUSE, WEEKLY TO DO LIST, HOUSE & CRAFT PROJECTS, APPOINTMENTS
LAUNDRY, LIVING AREAS & KITCHEN…

today is laundry and errand day which includes some groceries



YARD…

decorate for Christmas sometime this week



APPOINTMENTS & TO DO…

going to Shore Acres (a light display) and I will do a post with pictures later this week.



BLOG…

BLOGMAS, recipe updates, holiday related posts



CRAFTS/PROJECTS…

still trying to decide on faces for the bowling pin snowmen so I can finish them and post a picture soon



WHAT IS ON THE DVR, I LIKE OR ON THE LIST TO WATCH/SOMETHING INTERESTING I WATCHED
We are still only about halfway through Dolly Parton's Heart Strings on Netflix – a series of heart warming stories.  We're hoping to get the new season of Mrs. Maisel started this week.

The DVR is finally getting cleaned out with ALL the fall finales taking place.  Some of the shows we're watching for this year are:

CRIME, POLICE & MEDICAL

  – Chicago Series (Medical, FIRE and Police), Law & Order SVU, Blue Bloods, Hawaii 5-0, Magnum PI, FBI, NCIS, NCIS LA, NCIS NOLA, All Rise, Bluff City Law, The Resident, New Amsterdam, The Good Doctor, StumpTown, The Rookie, Bull, 911, Emergence, Seal Team

COMEDIES & FAMILY

– Young Sheldon, The Good Place, The Unicorn, American Housewife, GOD Friended me
I'M READING Kissing Jenna Book #2 of Kristen Proby's BIG SKY series
FAVORITE PHOTO FROM THE CAMERA
Saturday was raining ALL day EXCEPT for about 3 hours mid morning so we took a bunch of stale food over to feed the peacocks.  They rewarded me with some awesome photo ops. 😀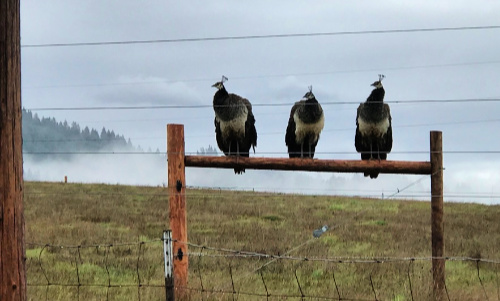 I ALWAYS forget how much work decorating for the holidays.  I ALWAYS remember why it's worth the trouble after we're done. 😀

INSPIRATION & A FUNNY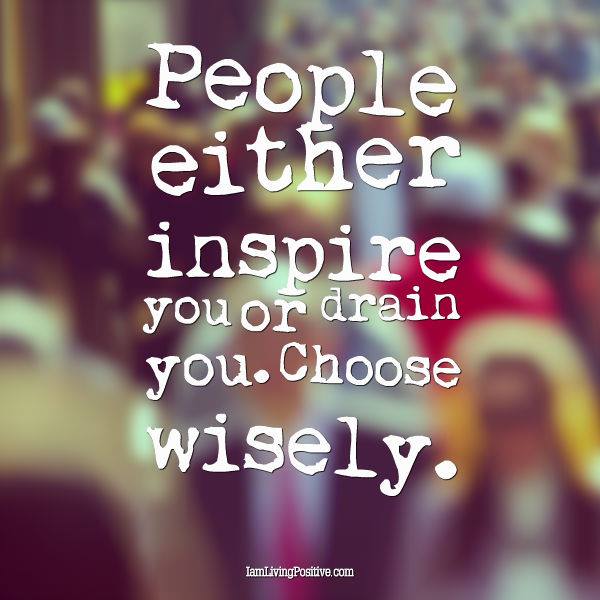 HEALTH & BEAUTY TIPS
HOMEMAKING/COOKING TIP
MENU PLANS FOR THE WEEK
MONDAY – BBQ HOISIN BRISKET, BAKED POTATO & SALAD
TUESDAY – OUT
WEDNESDAY – OUT
THURSDAY – CHICKEN CORDON BLUE DELUXE, FRIED POTATOES & SALAD
FRIDAY – TUNA MELTS & TOMATO SOUP
SATURDAY – SEAFOOD SALAD & PARMESAN ROLLS
SUNDAY – TOMATO SAUSAGE BARLEY SOUP & CORNMEAL ROLLS
SUCCESSFUL RECIPE LINKS FROM LAST WEEK
FEATURED PARTY LINKS FOR THIS WEEK
RECIPES TO LOOK FOR THIS NEXT WEEK
BBQ HOISIN BRISKET
ROASTED APPLE PIE
MUSHROOM CREAM CHICKEN
CHOCOLATE PRETZEL PB SQUARES