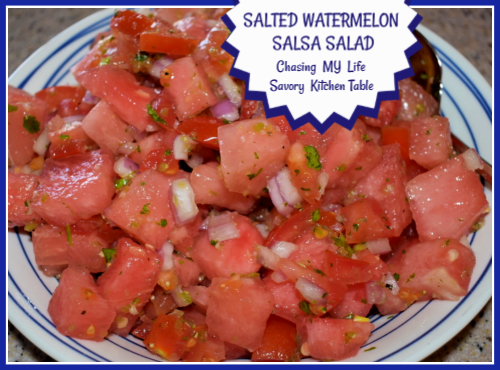 SALTED WATERMELON SALSA SALAD
4 cups diced watermelon
3 Roma tomatoes, diced
2 cloves garlic, minced
1/2 SMALL jalapeno, seeded and minced
3 tablespoons chopped cilantro
1/2 cup small diced red onion
1+ teaspoon sea salt, to taste
Combine everything but the watermelon and toss to mix well.
Gently fold in watermelon.
Chill and enjoy!