GOOD MORNING I hope everyone had a wonderful  Memorial Day Weekend and are staying safe.  I'm keeping everyone in my prayers during this CRAZY reopening of the country.  Despite this small trip. I'm personally not ready to mainstream ANYTHING!  I'm also keeping all of you in my prayers that live anywhere near these horrific storms that are all over the country right now. I'm sorry I didn't get by to visit everyone while I was with family, but I will this week! 

Be sure to join us for Happy Homemaker Monday and link up
with our host, Sandra at Diary of a Stay at Home Mom
OUTSIDE MY WINDOW & THE WEATHER OUTSIDE & WHAT I'M WEARING It was quite warm this past week while we were visiting family.  We're glad to be heading back north tomorrow to cooler weather, even though it's a bit wetter. I have on Levis with a western plaid shirt.

ON THE BREAKFAST PLATE Hot water and toddler squeeze pack (apple and peach)

AS I LOOK AROUND THE HOUSE, WEEKLY TO DO LIST, HOUSE & CRAFT PROJECTS, APPOINTMENTS
| | |
| --- | --- |
| MONDAY | Apple store with protection for phone repairs and take trash to dumpster |
| TUESDAY | Start for home via a new route our nephew suggested.  We have reservations halfway and I have Clorox wipes to wipe down the hotel room and fixtures just to be safe. |
| WEDNESDAY | Do a drive through on our way home of a few cities that we are looking to settle permanently in. |
| THURSDAY | |
| FRIDAY | Groceries and new glasses. |
| SATURDAY | |
| SUNDAY | |
WHAT'S ON THE DVR/TV Not sure what's on it, but we'll get caught up and evaluate from there

I'M READING I loaded a couple books before we left, and I finished Hearts on Fire: A St. Caroline Small town series by Julia Gabriel on the way down and then started Jana DeLeon's Bullets and Beads from her Miss Fortune Series which I'll finish tonight probably and then I'll begin Forever Orange Blossoms by Ava Miles part of her The Merriams series.
FAVORITE PHOTO FROM THE CAMERA Here are a couple shots (some of your may have already seen them on InstaGram) from our trip to the lake.  The best part was certainly seeing family – family that we know had been sheltering in place until they too traveled to the family "compound" – 3 sequential houses on the lake for a few days. We relaxed, wake boarded on the lake, watched the wildlife on the deck, read, watched movies,  BBQed and I felt safe with people I know.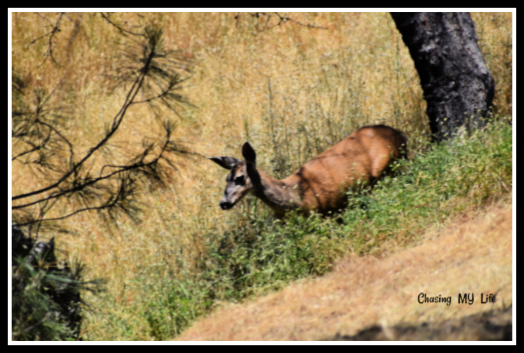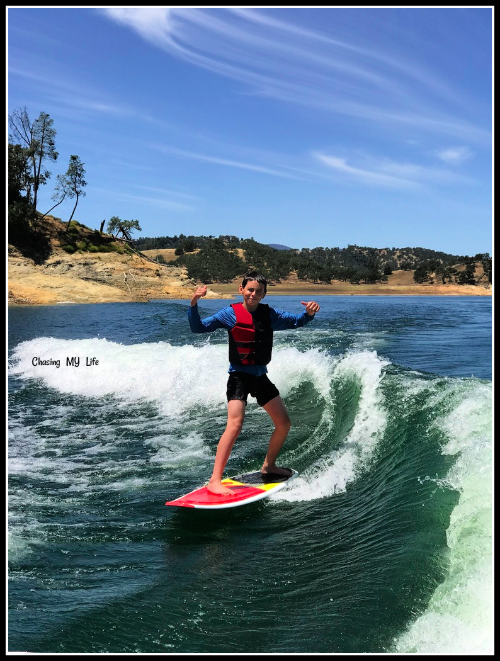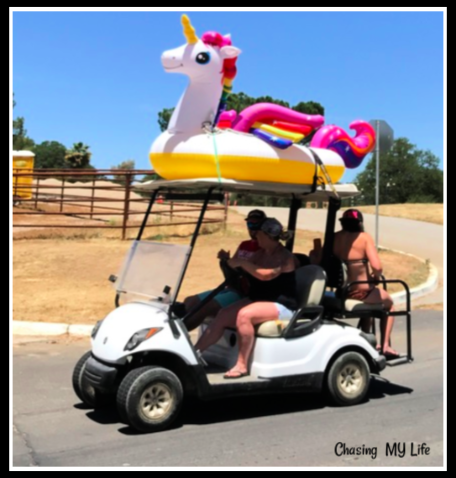 I am NOT ready to be out in public on a regular basis!  I will also be happy to be home this week where I feel even safer. 😀 But I will have some great memories from this week.  I also got to meet my latest nephew, Dane!  From a socially safe distance of course.  I was dying to hold him, but can wait for his safety. 😀

My late brother-in-law has built a great life for the family in this sequestered cul-de-sac on a private lake.  Ray also LOVED crows and collected them (not real ones) 😀 Ever since he passed whenever we see crows it's a family thing to say #RaysWatchingOverUs. 
INSPIRATIONAL

LIFE TIP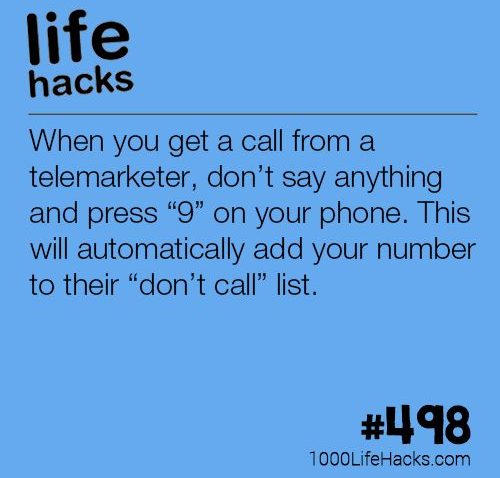 HOMEMAKING/COOKING TIP
MENU PLANS FOR THE WEEK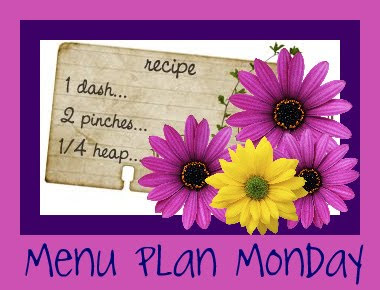 | | | | | | | | |
| --- | --- | --- | --- | --- | --- | --- | --- |
| | MONDAY | TUESDAY | WEDNESDAY | THURSDAY | FRIDAY | SATURDAY | SUNDAY |
| BREAKFAST | BABY FOOD SQUEEZE & HOT WATER | BABY FOOD SQUEEZE & HOT WATER | BABY FOOD SQUEEZE & HOT WATER | BABY FOOD SQUEEZE & HOT WATER | BABY FOOD SQUEEZE & HOT WATER | ?? | ?? |
| LUNCH | SIL'S CHOICE | ON THE ROAD | ON THE ROAD | TUNA SALAD & VEGGIES | SALAD & FRUIT | ?? | ?? |
| DINNER | SIL COOKING | ON THE ROAD | ?? | ?? | ?? | ?? | ?? |
| DESSERT | | | | | | ?? | |
SUCCESSFUL RECIPE LINKS FROM LAST WEEK
FEATURED PARTY LINKS FOR THIS WEEK
RECIPES TO LOOK FOR THIS NEXT WEEK OR SO
SALTED WATERMELON SALSA SALAD
SLOW COOKER CHICKEN CHILE VERDE
STUFFED SHELLS
BRUSSELS SPROUTS SALAD with BACON VINAIGRETTE
DIMPLES BBQ CHICKEN
CANDY BAR RICE KRISPY TREATS (these were a BIG hit over Memorial Day weekend)