Be sure to join us for Happy Homemaker Monday and link up
with our host, Sandra at Diary of a Stay at Home Mom

Good morning dear friends. I had a busy week working on projects and took most of the weekend off, but still didn't get all my computer visits caught up!  I apologize to anyone I didn't get visited last week. I'm hoping to have the time to get a lot of things that are mid-project accomplished this week.
I also had my oncology check up last week that received a wonderful flying colors review!
The super bowl and the commercials was only so-so this year, but I am looking forward to NASCAR starting next weekend! Normally I have a LONG list of superbowl commercials I loved, but this year there were very few with the larger companies all putting their monies into COVID relief instead of commercials.  I did like the Matthew McConaughey/Doritos commercial, the Sam Adams Clydesdales commercial, the Rocket Mortgage Pretty Sure commercial, and the *ETrade commercial, but the Toyota Up Stream commercial with Jessica Long actually made me tear up. I think they're trying to replace Hallmark 😀
The weather this past week and predicted again for this week are typical winter weather for the Pacific North West, but I sure wish it would make up its mind! I see Levis, flannels, hoodies and UGG's in my future this week 😀

Last week the snow predictions came true to a point. We could see it ALL around us, but it never actually happened on the valley floor. So, it was chilly and a couple of days downright cold with the wind, but no actual snow stuck.  This week the temperatures are predicted a bit lower and 4 days of snow predicted again, so we'll see!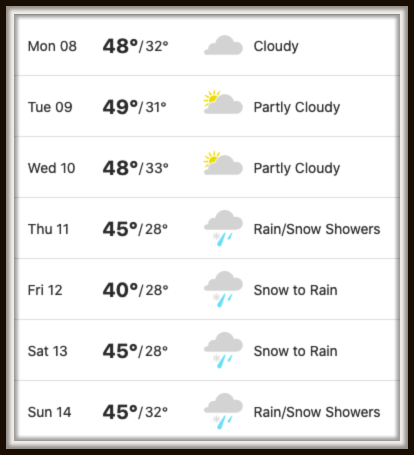 Hot water, red pear and oatmeal
THIS WEEK'S TO DO LIST, PROJECTS & APPOINTMENTS


LAUNDRY & CLEANING

I did a deep clean last week, so this week just needs some light dusting and vacuuming.  Just a couple loads of laundry also.



HOUSEHOLD

Need to finish a couple pieces of molding and then do all the caulking and painting of the baseboards in both bathrooms and the laundry room. I'm still working at removing the old adhesive from those stupid fish on the shower floor! I'm giving myself this week off though as my  body is protesting scooting along the floor so much 😀 I'm also re-doing my spices and minamalizing.



CRAFT PROJECTS 

I'm hoping to finish a couple of paintings I'm working on and start on the quilts I didn't finish from Christmas.



GROCERIES & ERRANDS

Hubby has 2 doctor appointments this week, but YAY I have nowhere to go!
NETFLIX

We're still re-watching Stargate SG1 I haven't seen these since the original so it all feels new again!



PRIME

I have Bliss to watch



DISNEY+

I started WANDA VISION and it's pretty cute



RED BOX

We rented Shadow in the Cloud which was amusing and fun and Let Him Go which was just downright sad as well as Breach which I wish I hadn't wasted my time on.



CABLE –

UNICORN, CALL YOUR MOTHER, AMERICAN HOUSEWIFE, YOUNG SHELDON 911, 911 LONESTAR, L&O SVU, NCIS, NCIS LA, NCIS NEW ORLEANS, BULL, GOOD DOCTOR, RESIDENT, CHICAGO SERIES

I'm did finish reading SINS by Nadia Lee and started SECRETS, the sequel to it.  😀 And of course now that I'm into it I am falling asleep quickly and not having much reading time.
It's hard to get decent pictures of small rooms, but this is the last bit of flooring being finished up. Like so many projects these days, they are a domino of things to be done. Because the flooring was so thick we had to adapt the toilets and since they were off we went ahead and did all new bolts and hoses since the others were at least 20 years old and a bit funky.
New pieces of floor molding had to be added around the vanities and showers since the original linoleum went underneath them before they were originally placed.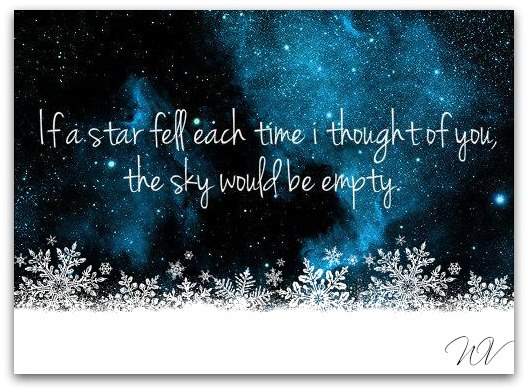 | | | | | | | | |
| --- | --- | --- | --- | --- | --- | --- | --- |
| | MONDAY | TUESDAY | WEDNESDAY | THURSDAY | FRIDAY | SATURDAY | SUNDAY |
| DINNER | 7 LAYER DIP TARTS & SALAD | FRENCH ONION MANICOTTI | PORK RAMEN | C.O.R.N. CLEAN OUT REFRIGERATOR NIGHT | BEEF YAKISOBA | FENNEL CRUSTED PORK with ROASTED POTATOES | APRICOT CHICKEN with COUSCOUS |
| DESSERT | | MAPLE APPLE CAKE | | | | | |


FRENCH ONION MANICOTTI

MEXICAN MANICOTTI

7 LAYER DIP TACO CUPS