This is the PERFECT and the EASIEST pasta salad, a true classic for any pot luck, BBQ or church supper.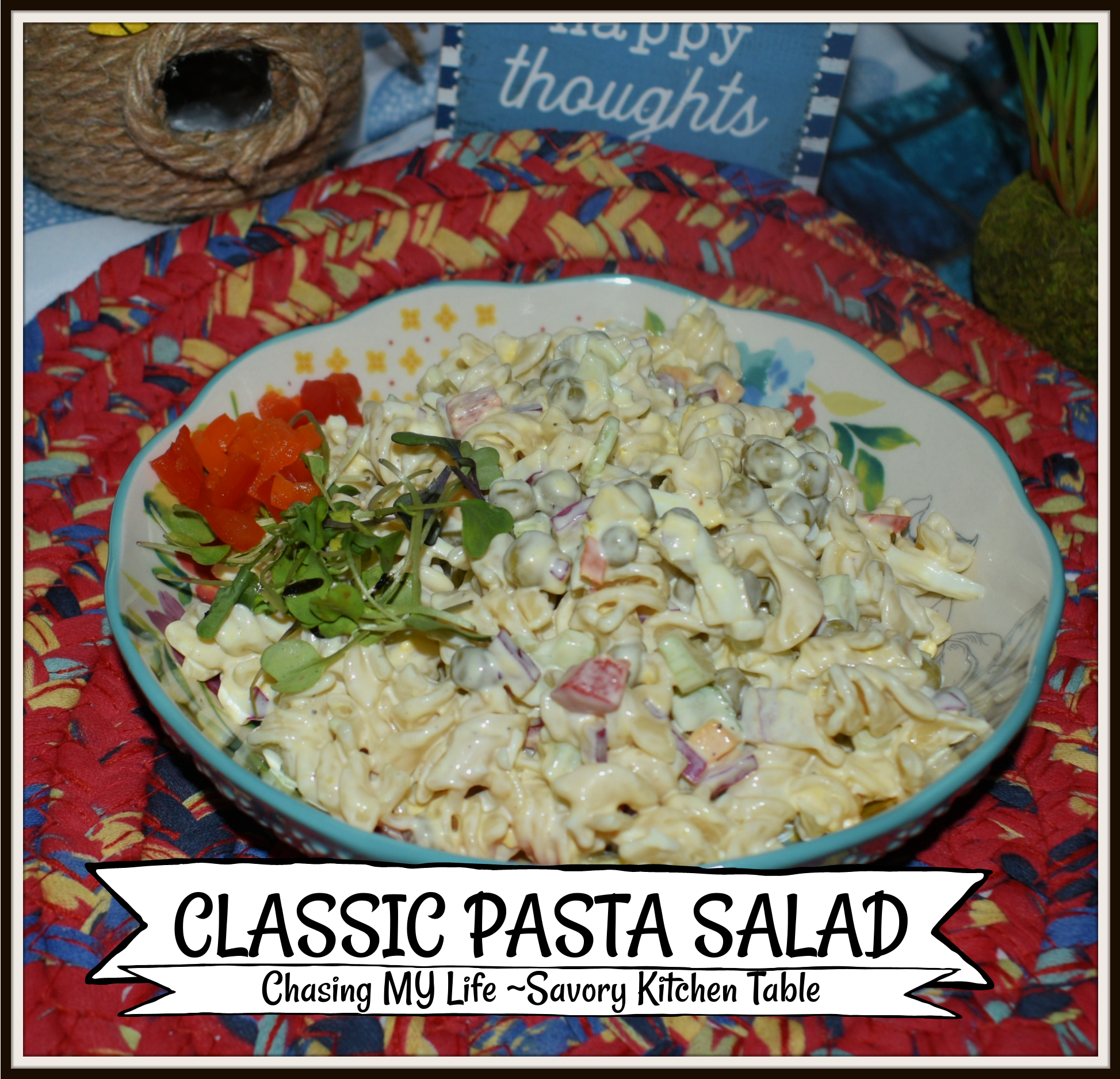 CLASSIC PASTA SALAD – 8 servings
2 cups ROTINI or elbow macaroni, cooked per package directions
1 SMALL can Le Seur peas, drained WELL
2 LARGE eggs, hard boiled and diced
2/3 cup Duke's mayonnaise
2 tablespoons apple cider vinegar
1 tablespoon sugar
2 SMALL mini red peppers, diced
1/3 cup FINELY diced red onion
2 celery ribs, FINELY diced
3 tablespoons chopped FRESH parsley leaves
1/2 cup SMALL diced extra-sharp cheddar cheese
FRESH ground sea salt and black pepper, to taste
In a large bowl, whisk together mayonnaise, apple cider vinegar, sugar, salt and pepper.

Fold in pasta, peas, eggs, bell pepper, onion, celery and cheese.

Season with salt and pepper, to taste.

Cover and refrigerate for AT LEAST 2 hours before serving.