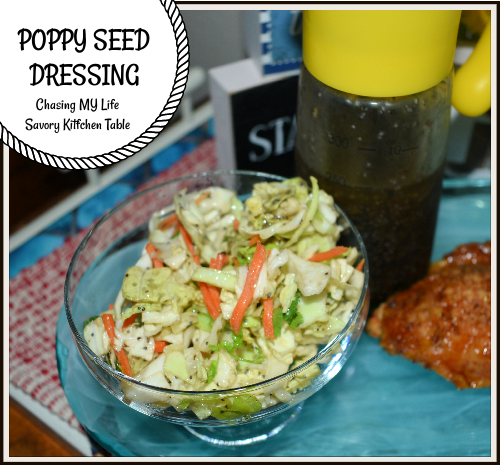 POPPY SEED DRESSING
3/4 cup sugar
1/4 cup QUALITY honey
1/2 cup champagne vinegar
3/4 cup avocado oil
1 tablespoon grated onion
2 teaspoons poppy seeds
1 1/4 teaspoon dry mustard (optional)
Combine sugar , salt and vinegar in a sauce pan, heating over LOW heat until sugar dissolves.
Remove from heat and whisk in honey.
Pour into a quart jar.
Add avocado oil, onions, poppy seeds and mustard if using.
Shake WELL to mix.
Refrigerate until needed.
Shake before serving.
NOTE: This is a perfect dressing to serve over FRESH fruits like watermelon, peaches and avocados.