Be sure to join us for Happy Homemaker Monday and link up
with our host, Sandra at Diary of a Stay at Home Mom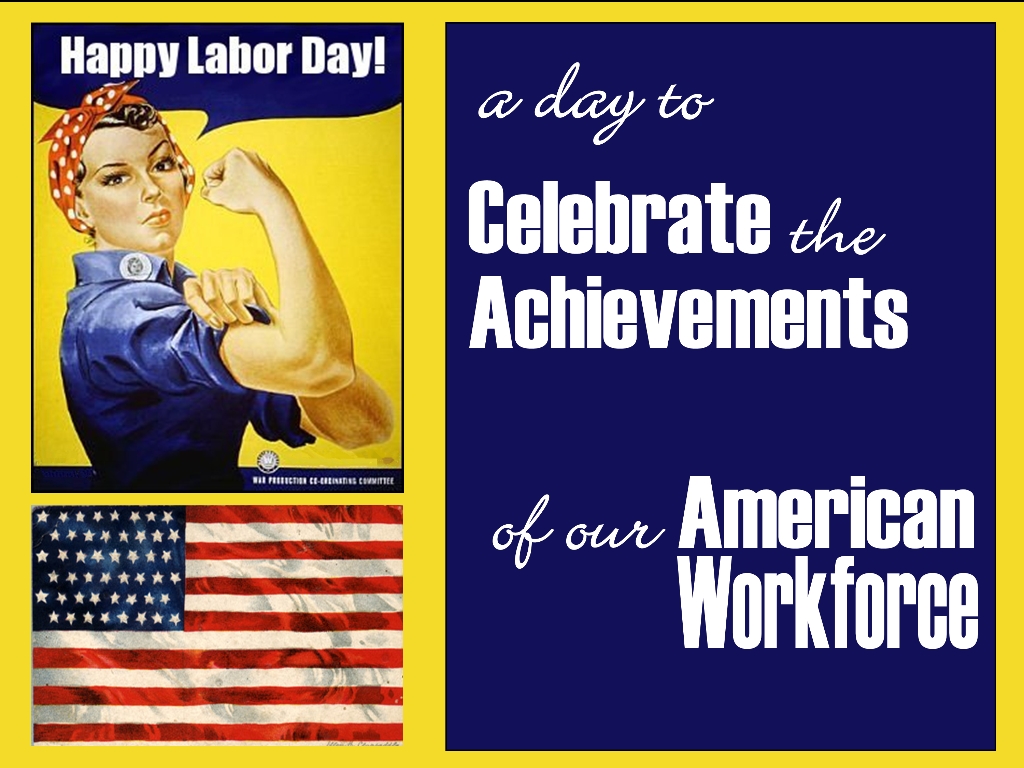 I hope you are having a nice relaxing holiday weekend. Mine has been laid back and quiet since Friday which was just the opposite – SUPER productive. We're still waiting on the new washer so went to the laundromat on Friday, did the grocery shopping and several errands like COSTCO, Walmart and Walgreens.

We watched the NASCAR races, a few movies and I did some recipe research. I also did a little organizing.

I have a "RECIPE" blog, Savory Kitchen Table which is NOTHING but recipes. Yet, I find I've been getting away from my normal journaling here and posting mainly just recipes for quite some time now.
I know there has been a tone going on, but I'm trying to find ways to help motivate me back into "regular" blogging. Maybe do up some journaling prompts for BLOGTOBER, BLOGEMBER? Definitely BLOGMAS!!
It is still super smokey – so much so that it has become part of the daily forecast – hazy to patchy smoke! It has been cooling off quite nicely at night and we only have a couple days in the 90's this week. But my daily walks have taken a hit because of the smoke!


Unfortunately I'm still waiting (it's been 2 weeks so far) to hear from the Chronic Care Manager about making my appointment 🙁 2 weeks ago my doctor said if I hadn't heard from them by Friday to call in. When I did I was told to be more patient. So I waited a second week.
I have so much respect and care a lot about what frontline workers are going through, but… I have to complain slightly.  When I was in the office waiting room 2 weeks ago today I repeatedly heard the 2 receptionists put all the incoming calls on hold and then spend precious minutes "bitching" to each other about how overworked they are because so and so couldn't be bothered to come to work , or because so and so now has COVID because they went to a party or how too many people were calling in and asking stupid questions…
I have no doubt that they are doing double duty, BUT 2 things bother me.
1) that is not a conversation that should take place "front of the house" where patients can overhear them while they are in the waiting room

AND

2) they were on the clock! They should have been handling the calls that they put on hold

NOT

gossiping and complaining out in the front office for all to hear.

I'm told there is not enough office staff to deal with scheduling due to a COVID outbreak in the facility. I'm not anxious to visit the facility either, but do need to get a handle on my health issues soon. So since today is a holiday I will wait until tomorrow, but will be calling and being a bit more insistent on getting an appointment. I'm not trying to be insensitive, but I need help! Even if the referral needs to be to another city.

So, for now breakfast is still super simple – mixed berry yogurt and hot water.
THIS WEEK'S TO DO LIST, PROJECTS & APPOINTMENTS


LAUNDRY & CLEANING

Still waiting on the new washer to be delivered, but did the laundromat last Friday. Need to de-web the house and wash a few areas down. There are weeds that need pulled and bushes to cut back



GROCERIES & ERRANDS

I went on Friday so hoping not to need groceries until later this week.



PAPERWORK & PHONE CALLS

nothing today, but I have a few things on my desk to deal with tomorrow and Wednesday.



RECIPE RESEARCH & MENU PLANNING

Menus are planned for a couple weeks, but I'm itching to do some fall recipes. I sure hope the weather turns super cool soon so I can 😀

CLASSES

I did sign up for a new painting class in a couple weeks. Aren't these Halloween trolls adorable?
NETFLIX

Beauty & the Beast, Virgin River, The Walking Dead (rewatching),

Money Heist – strange but interesting so far, Blood Red Sky – really strange,



PRIME

The Black Out Invasion Earth



DISCOVERY +

Mysteries of the Abandoned – found this and learned so many interesting thins so far about Gort Canyon RR, the DUGA woodpecker and Chernobyl, Prora the NAZI ghost town, the HARP super gun, Grand Goulets, Hashima Island Coal Mines, Plank Road and Half Moon Bay in Victoria Australia



CABLE

NASCAR, Guy's Grocery Games, Bobby & Giada in Italy, Guy's Ranch Kitchen, Girl Meets Farm, Beat Bobby Flay, Clash of the Cones, Chesapeake Shores, MasterChef

I've been falling asleep quickly without getting much reading done – seems like I have to reread the same page each night to remember where I was the night before 😀 I'm trying to get through Magnolia Inn by Anne Marie Meyer. I like the story premise and will finish this book, but am not thrilled with the author as a word smith so will probably not continue with the series 🙁 unless something drastically changes.

The smoke from wild fires has been so bad this week I didn't get many pictures. We did TRY and take a walk around the pond on Saturday, but the smoke was so thick and beginning to give us scratchy throats so we turned back, but I did get a couple pictures.
This one was from a #LumberTrain a couple weeks ago #RailArt I think they ran out of time though – I assume it was supposed to be a cherry bomb, but the cherry is still white instead of red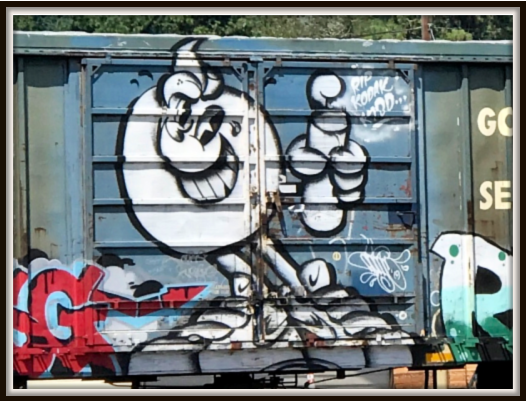 with the links to last week's posted recipes, featured party links for the week and upcoming recipes to be posted soon.
| | | | | | | | |
| --- | --- | --- | --- | --- | --- | --- | --- |
| | MONDAY | TUESDAY | WEDNESDAY | THURSDAY | FRIDAY | SATURDAY | SUNDAY |
| DINNER | RANCH CHICKEN QUESADILLA FOLDOVERS | COMPANY CHICKEN with BROCCOLI SUN-DRIED TOMATO RISOTTO | CAFETERIA CHICKEN & GRAVY | C.O.R.N. CLEAN OUT REFRIGERATOR NIGHT | HAMBURGER SOUP with BLACK PEPPER BUTTERMILK BISCUITS | TUSCAN CHICKEN VEGGIE STEW and CHEESY SCALLION SODA BREAD with GARLIC BUTTER | ENCHILADA MEATBALLS with REFRIED BEANS & SPANISH RICE |
| DESSERT | | P3 CUBED PINEAPPLE PUMPKIN PIE DUMP CAKE | | | | | |


RUSTIC TOMATO CHICKEN SAUSAGE RAGU
P3 #2 PUMPKIN PINEAPPLE PECAN DUMP CAKE

PAN SEARED CHICKEN with RUSTIC TOMATO HERB PAN SAUCE
RUM RAISIN CARROT CAKE with CREAM CHEESE ICING