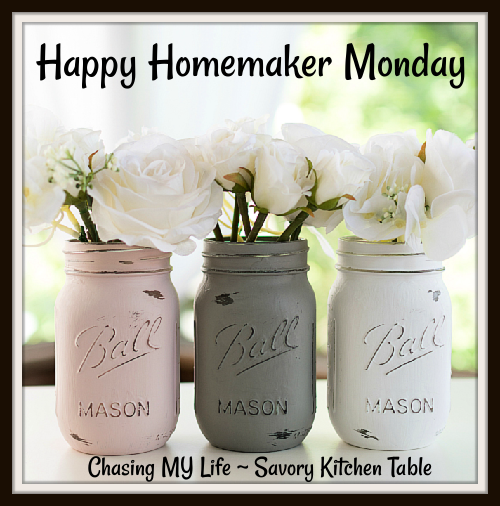 Be sure to join us for Happy Homemaker Monday and link up
with our host, Sandra at Diary of a Stay at Home Mom

How are you? Grab a cup of coffee and join me in a look back at last week and a look forward into this week.
This is the 3 year anniversary of SNOWMAGEDDON so I was a bit apprehensive when I saw this WINTER WEATHER ADVISORY on Saturday.
Snow or not (it just can't decide), the temperatures are going to be super cold this week. Fortunately, with a few days of FOOL'S SPRING last week we were able to complete a couple outdoor projects. Hubby has since put the covers back on the faucets though to ward off the nighttime lows in the teens this week and I have no where to go today, so LET IT SNOW 😀


Hot water and peach yogurt.
THIS WEEK'S TO DO LIST, PROJECTS & APPOINTMENTS


LAUNDRY & CLEANING

I finished the laundry over the weekend, but want to deep clean the bathrooms and kitchen as well as vacuum.



GROCERIES & ERRANDS

I have a small appointment at the end of the week, but that's it for anything big and groceries will depend on the weather.



PROJECTS

I have sketched a couple of canvases to paint this week if I have time.

PAPERWORK & PHONE CALLS

I made a HUGE dent in the paperwork over the weekend and am filling the empty recycling bin quickly 😀



RECIPE RESEARCH & MENU PLANNING

I'm hoping to go FISH forward next week so am looking for some new orange roughy and salmon recipes.



NETFLIX

Virgin River



PEACOCK

Marry Me



PRIME

The Marvelous Mrs. Maisel



DISNEY+

Sulphur Springs



DISCOVERY +

Mysteries of the Abandoned



CABLE

Olympics, NASCAR

I'm about 3/4's done with Beach House Romance by Cora Seton. I've been falling asleep quickly every night so I only get a paragraph or two read. Too bad I'm wide awake 4-5 hours later 🙁

The ONLY pictures I took this week were chore or food related. I mentioned the "FOOL's SPRING" above. We took advantage of those couple days and tackled a couple outdoor projects and an indoor one too 😀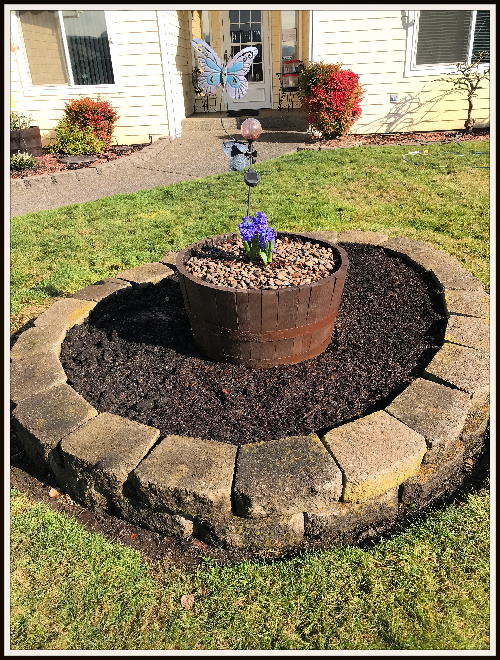 The whiskey barrels we installed a couple years ago were showing considerable wear already and the rings were rusting A LOT so I sprayed the rings and barrels with Rustoleum to revive them. Hubby removed all the dead plants and weeds. The red heather in the center tear drop was dead unfortunately 🙁 and the annuals were completely done and one was molding – weird.I found some red/pink heather which will bloom spring and summer as well as some white heath that will bloom fall and winter to offset. And these pretty blue hyacinth smell heavenly and will add a pop of color.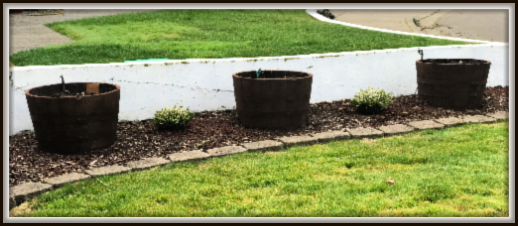 The Japanese maple tree has been doing poorly the past few years and the new gardener pruned it back A LOT this year. He also said we needed to deal with the root issue. The planter had been built with a single layer of blocks, was on a slight slope and not level.
Short of digging up the tree to replant it deeper which would have been a VERY involved process because of the roots being so unruly, it was easier to level the blocks and add a new layer of blocks and tons of new soil to cover the exposed roots to protect them and hopefully reverse the issue.
Of course the blocks are no longer being made in the same size so that added it's own layer of complications 😀 We solved that by making the other teardrop the same height. We added the old blocks from around the maple tree to the teardrop on the other side of the yard around the whiskey barrel and used all new for the maple tree.
This worked better because we could level out the sloped front area before placing the new blocks. This should help the tree flourish better this spring. Plus now they are "balanced".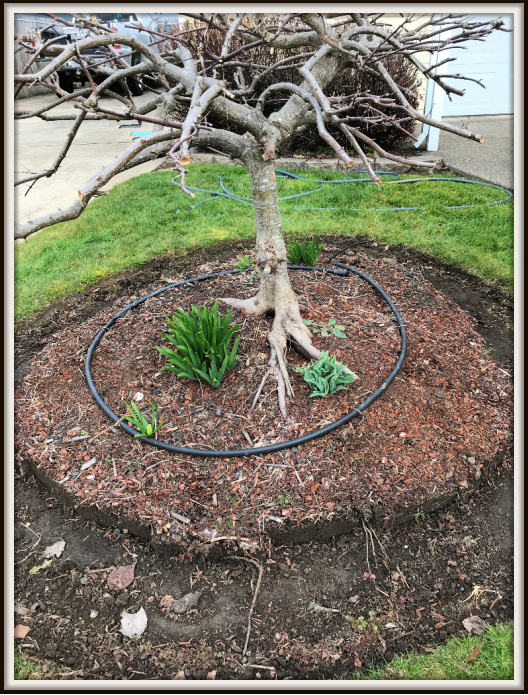 We also started hearing LOUD and weird noises from behind the refrigerator. I needed to clean behind it anyway so we rolled it out 😀
We found that the water filter was overdo for replacing so added that to our chore list and got it replaced. VOILE and thank goodness the noises stopped.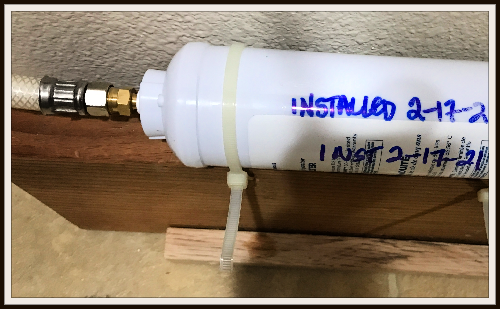 Hubby likes to cool his hot coffee down in the morning with an ice cube so this works both ways 😀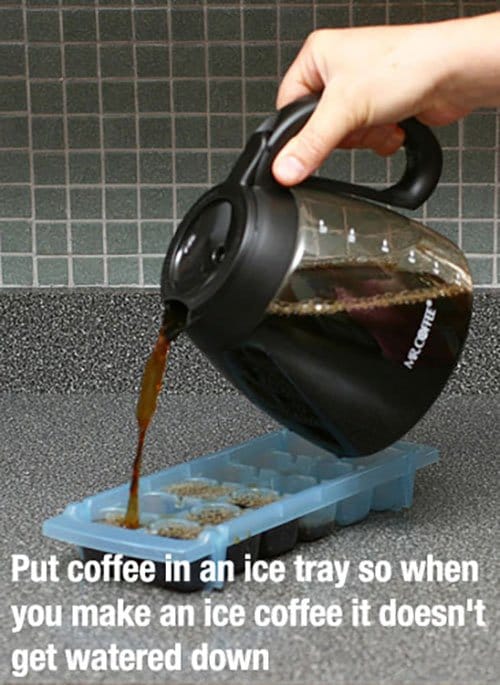 with the links to last week's posted recipes, featured party links for the week and upcoming recipes to be posted soon.

| | | | | | | | |
| --- | --- | --- | --- | --- | --- | --- | --- |
| | MONDAY | TUESDAY | WEDNESDAY | THURSDAY | FRIDAY | SATURDAY | SUNDAY |
| DINNER | TEX MEX CHICKEN POT PIES | BAKED HERBED SALMON | LEMON ORANGE ORANGE ROUGHY | POT ROAST & GRAVY | TURKEY & GRAVY | PORK CHOPS of some sort | BURGERS of some sort |
| DESSERT | | BLACK BEAN BROWNIES | | | | | |

YUCATAN CITRUS CHICKEN

HAMBURGER HASH
BLUEBERRY SOUR CREAM BREAD/MUFFINS