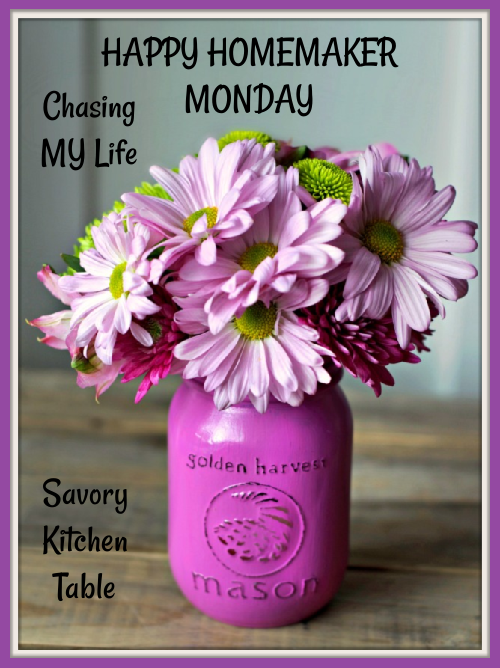 I love doing Happy Homemaker Monday so extensively. It helps keep me on track as it summarizes the past week and lays out a fairly concise plan for this week ahead, but it also gives me a sense of accomplishment and hope. Be sure to join us for Happy Homemaker Monday and link up with our host, Sandra at Diary of a Stay at Home Mom

We had a super rainy weekend so we missed the car show on Saturday that we had been planning on attending. They had already rescheduled it from last weekend and then this weekend was even worse. Only a about a dozen cars even showed up! The temperature has also dropped back down to the high 50's. Unfortunately, it was also the city wide garage sale weekend. Hopefully, most people will be able to do next weekend instead so all their hard work preparing all year doesn't go to waste.

I helped out on dinner service at the Eagles Friday night when someone failed to show up. I also spent quite a bit of time reading and working on cleaning out photo files. So for that reason 😀 BIG WARNING – today is a little photo heavy 😀

The rest of the week is supposed to be partly sunny, but still lower temperatures which is fine by me! I'm a BIG believer in the whole "a butterfly flaps its wings" theory which makes me think much of this is a result of the quadruple trip around the globe that the aftermath of the underwater volcano in Tonga took last January.


THIS WEEK'S TO DO LIST, PROJECTS & APPOINTMENTS


LAUNDRY & CLEANING

Laundry is up to date after the rainy weekend. I tried to get all the chores done while stuck inside in hopes of a better weather week and working outside a bit.



GROCERIES & ERRANDS

I have a painting class on Tuesday evening so will work my errands into the afternoon to avoid using more gas than necessary!!!!



PAPERWORK, PHONE CALLS & PROJECTS

As always have a few irons in the fire and waiting on some resolutions, and will end up having to write some letters regarding simple issues that aren't being resolved internally because of inefficiency on the organizations part.



RECIPE RESEARCH & MENU PLANNING

I just haven't been feeling really adventurous lately 🙁

WHAT'S ON THE DVR/TV


NETFLIX

We started watching the series Lincoln Lawyer and it's pretty good, but I think I really enjoyed the movie more with Matthew McConaughey.



PRIME

The Tender Bar was a really cute movie. We also finished watching season 1 of Night Sky with Sissy Spacek and JK Simmons. Hubby had never seen Conspiracy Theory with Julia Roberts and Mel Gibson so we rented that one rainy evening.

CABLE I'm

ALMOST

finished catching up with season finales from while we were gone. I also have several movies and cooking shows to catch up on.

I finished the StationMasters Cottage which was book 1 in the series. I actually enjoyed the Australian lean to the writing and have moved on to the Jasmine Sea, book 2 in the Rivers End series by Phillipa Nefri Clark.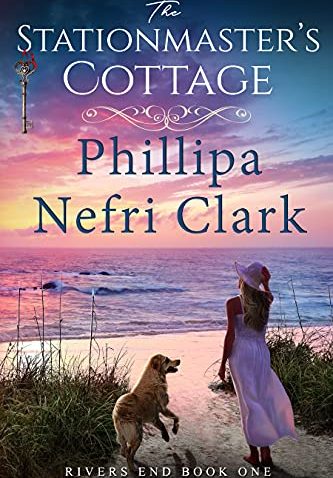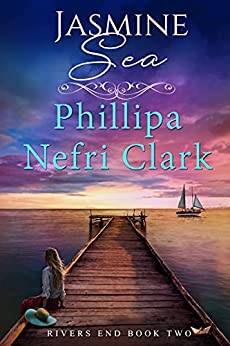 Those of you who also follow me on Instagram know that I have a thing for #RailArt or #TrainGraffitti and that living in this small #LumberTown in the country where the train tracks actually run right through the middle of town affords me a multitude of those pictures a couple times a day 😀 I finally found one that is not only truly legible, but funny too!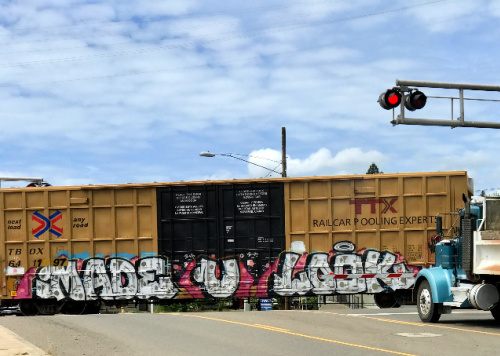 Here are the 3 whole shots I got of the car show. You'll also notice I got them through the window as we didn't even get out because it started raining REALLY hard!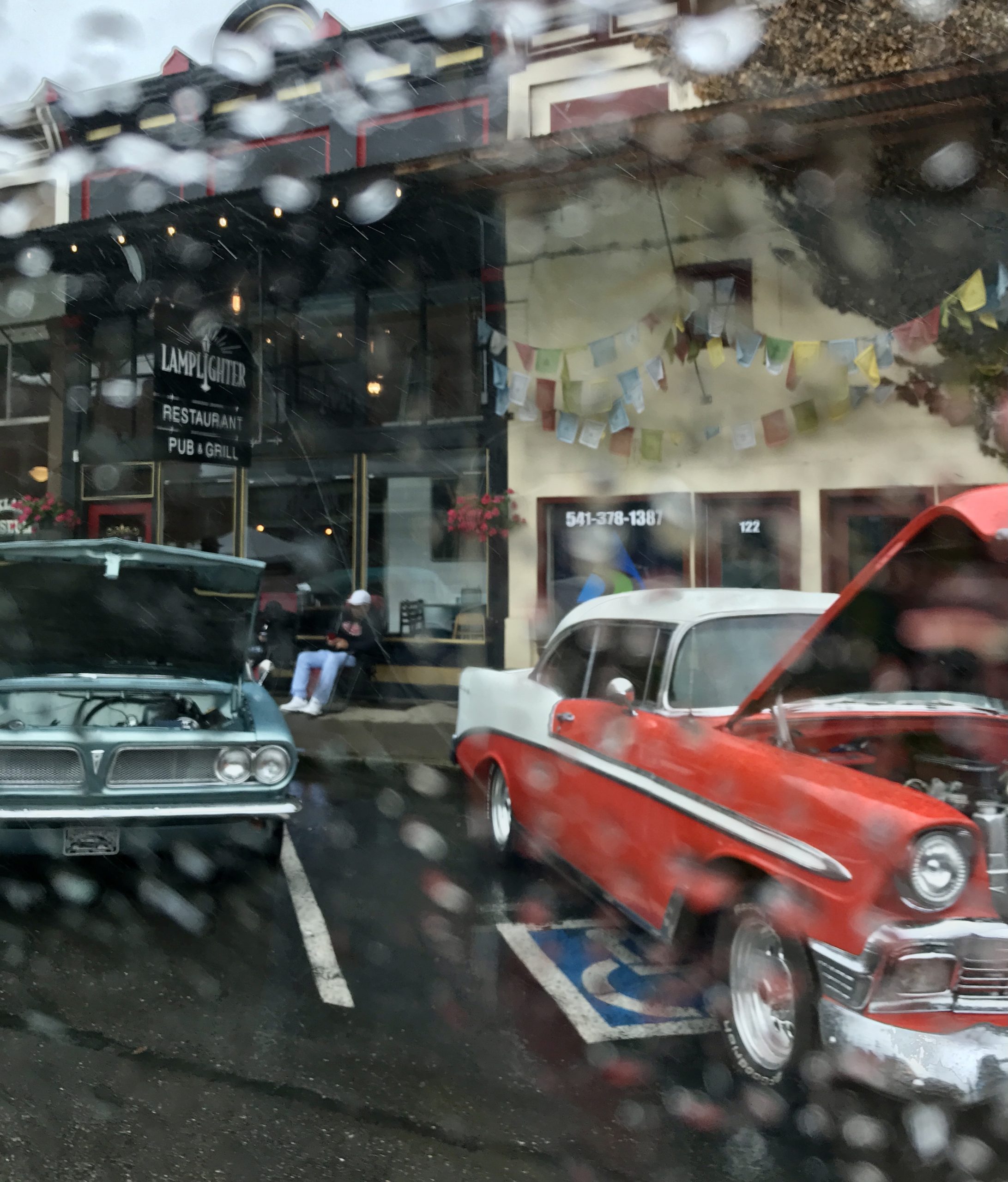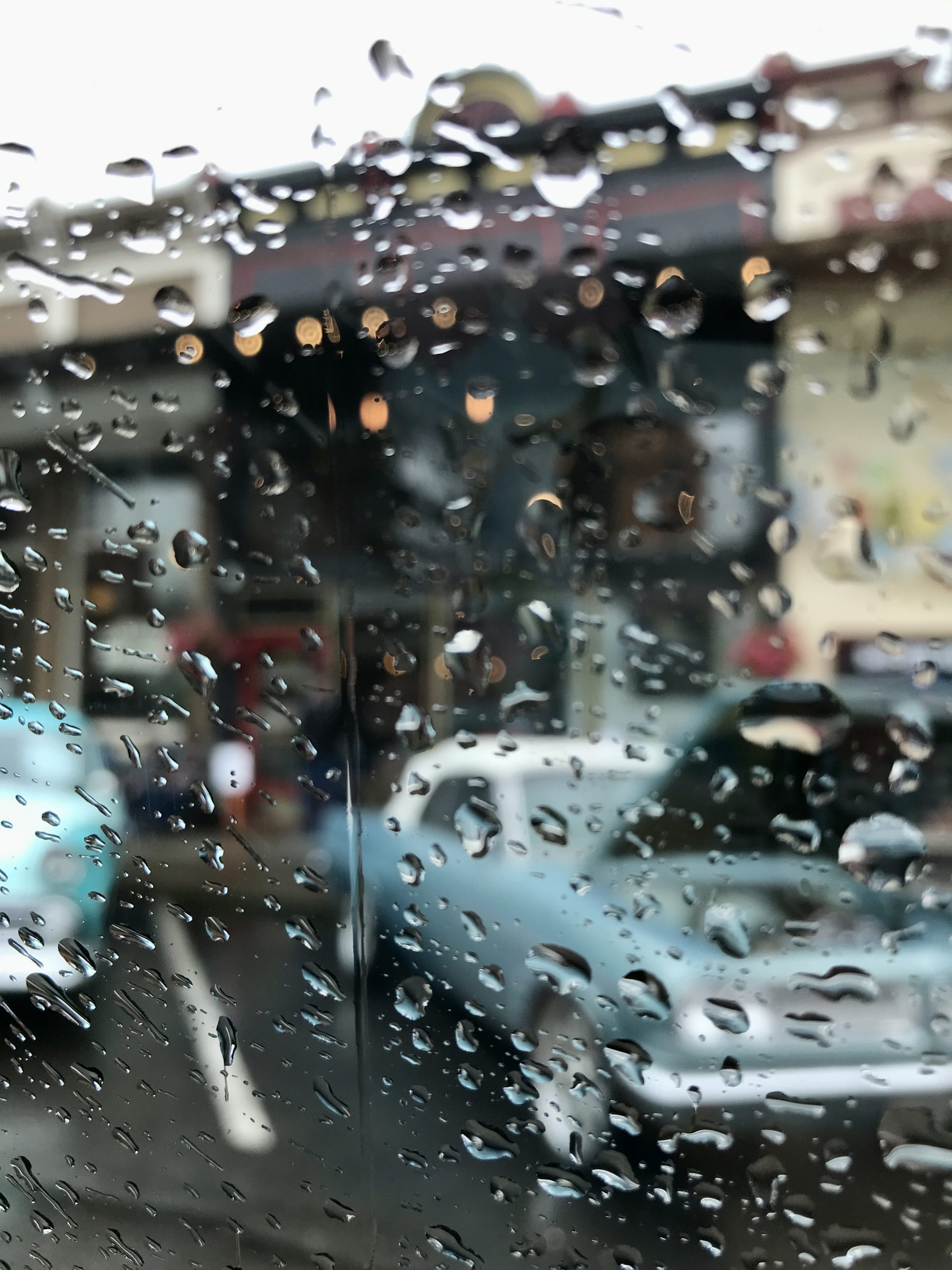 I can't believe how late all the flowers are blooming this year. The weather has been so very strange!!!!!!! Fortunately there was an almost sunny day where I was able to snap a few good pictures. The nasturiums are looking pretty good considering they like the warm sunny weather that we are NOT having. And the johnny jump ups as well as the oxalis (purple shamrocks) are loving being combined with the humming bird vine. Even the poppies and clematis are doing well without a ton of sunshine. I'm still most impressed with the calla lillies. I also loved this garden spider with his dinner.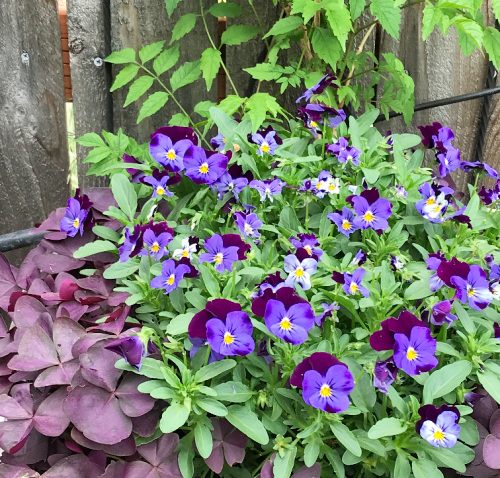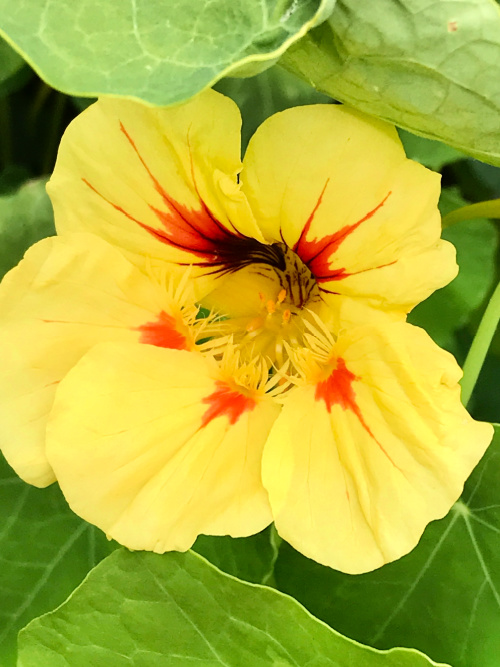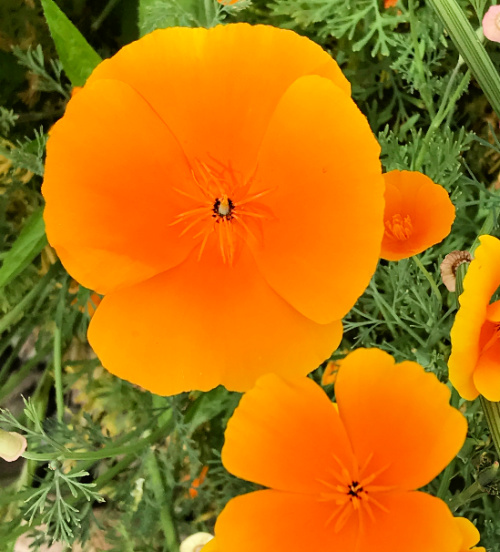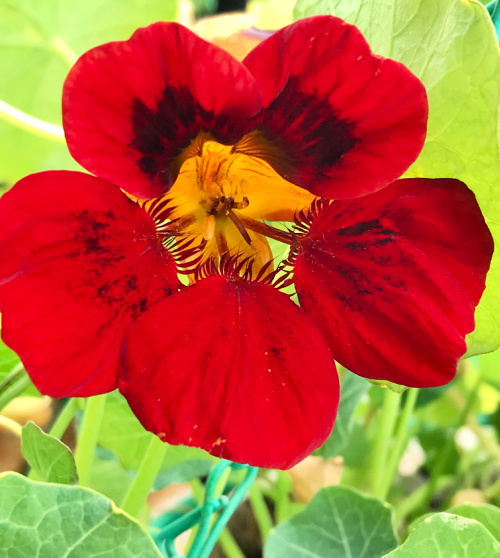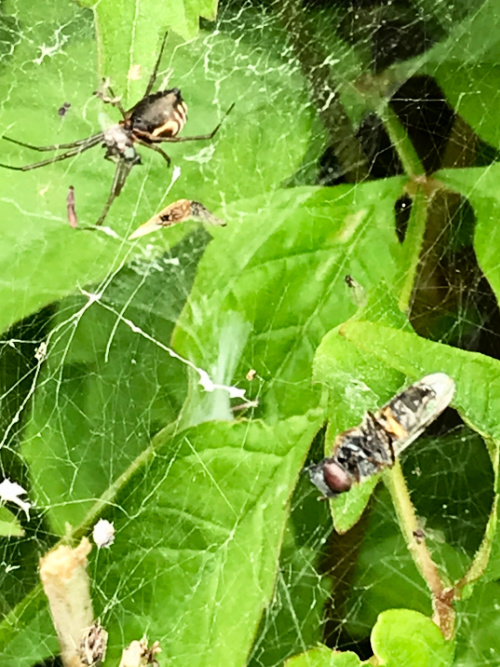 Do you remember the feral cats that adopted us last winter? Well, they have had kittens. Adorable kittens! I've named them Callie, Soot, Sonny Jr. and mini Boots. I'm actively trying to find them homes. They are just so dang adorable! Callie was playing Whack-A-Mole with Soot and mini Boots as they hid in the cinder block and kept popping up and down. 😀 They are just so adorable that I cannot stop taking pictures hoping to catch doing something else cute.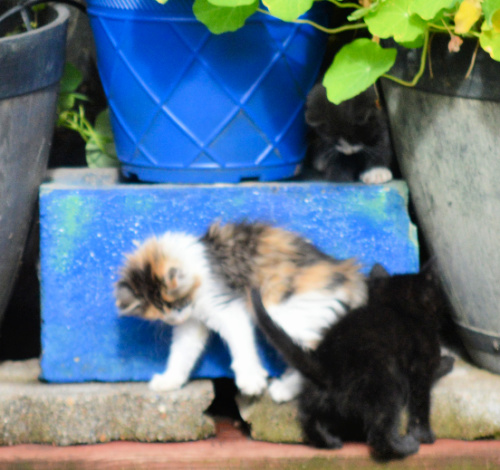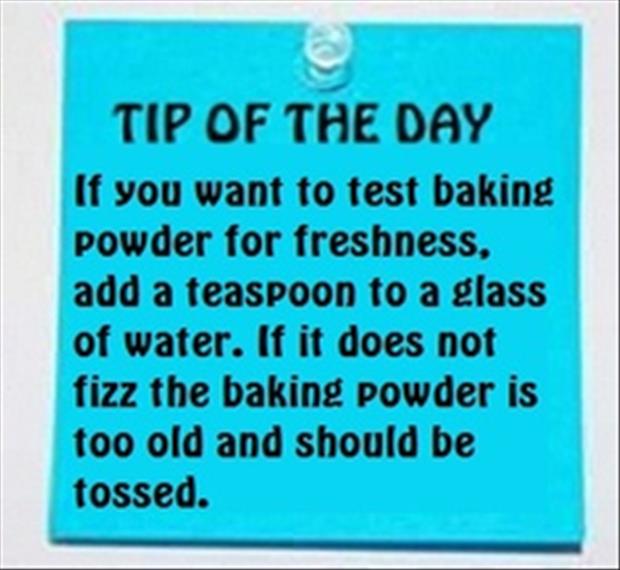 | | | | | | | | |
| --- | --- | --- | --- | --- | --- | --- | --- |
| | MONDAY 6/13 | TUESDAY 6/14 | WEDNESDAY 6/15 | THURSDAY 6/16 | FRIDAY 6/17 | SATURDAY 6/18 | SUNDAY 6/19 |
| | LIME CILANTRO SKILLET CHICKEN | Y.O.Y.O. you're on your own I have a painting class | C.O.R.N. CLEAN OUT REFRIGERATOR NIGHT | PEANUT BUTTER BURGERS, CORN on the COB & MACARONI SALAD | OVEN BAKED CHICKEN & RICE | | SMOKED CHICKEN WINGS |
| | | | Yummy Lemon Blueberry Lush was REALLY good, but won't hold up to up to the summer evening dinner for the EAGLES so now it will be cherry bars. | | | | |


CHERRY BARS

CILANTRO LIME CHICKEN
CAJUN RICE & PORK CHOPS