This recipe is an INCREDIBLY light, healthy and easy way to make the perfect tasty treat. It is the PERFECT garnish for any charcuterie board or wine spread.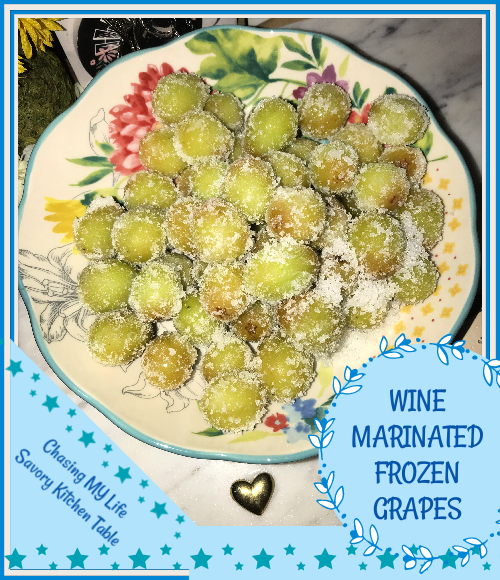 WINE MARINATED FROZEN GRAPES
3 cups PLUMP green grapes removed from their stems (see notes)
1 – 2 cups QUALITY white wine (see notes)
3 tablespoons white granulated sugar
Place grapes in a bowl and cover with wine.

Allow to marinate refrigerated for 12+ hours, though I personally recommend 24-48 hours. The longer they sit, the tastier they are.

Drain grapes, toss in sugar and freeze AT LEAST 2 hours.
NOTES:
This recipe easily converts to red grapes also though you may want to use a red wine of choice.

They make the perfect "ice cubes" to keep your wine chilled on a hot summer day if you skip the sugar part. 😀