Be sure to join us for Happy Homemaker Monday and link up with our host, Sandra at Diary of a Stay at Home Mom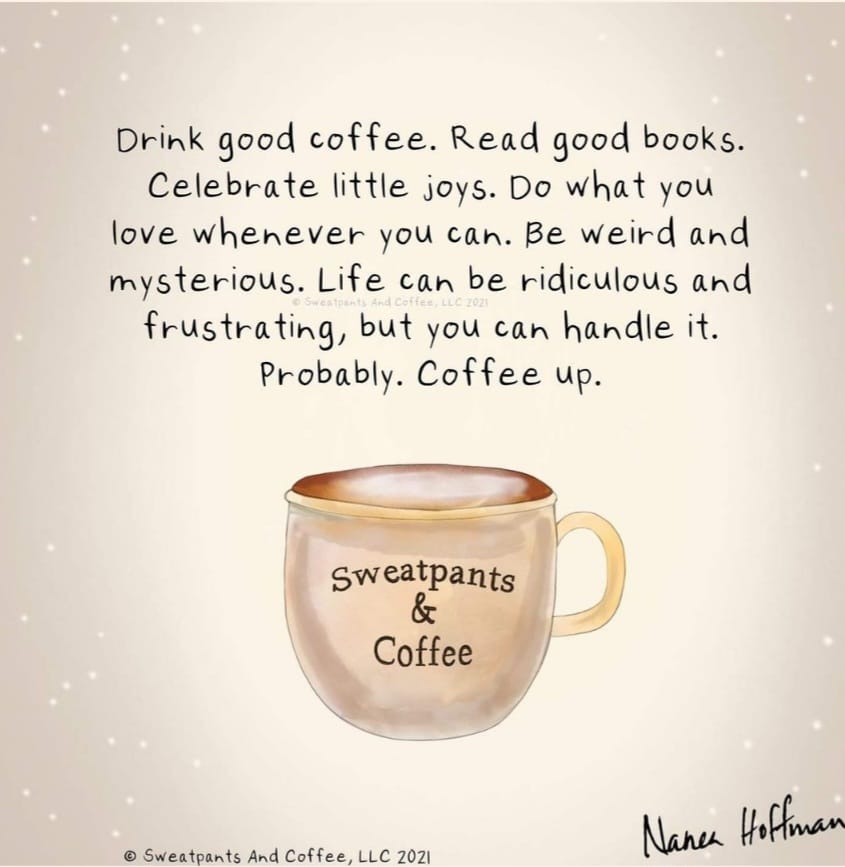 This is going to be my new motto!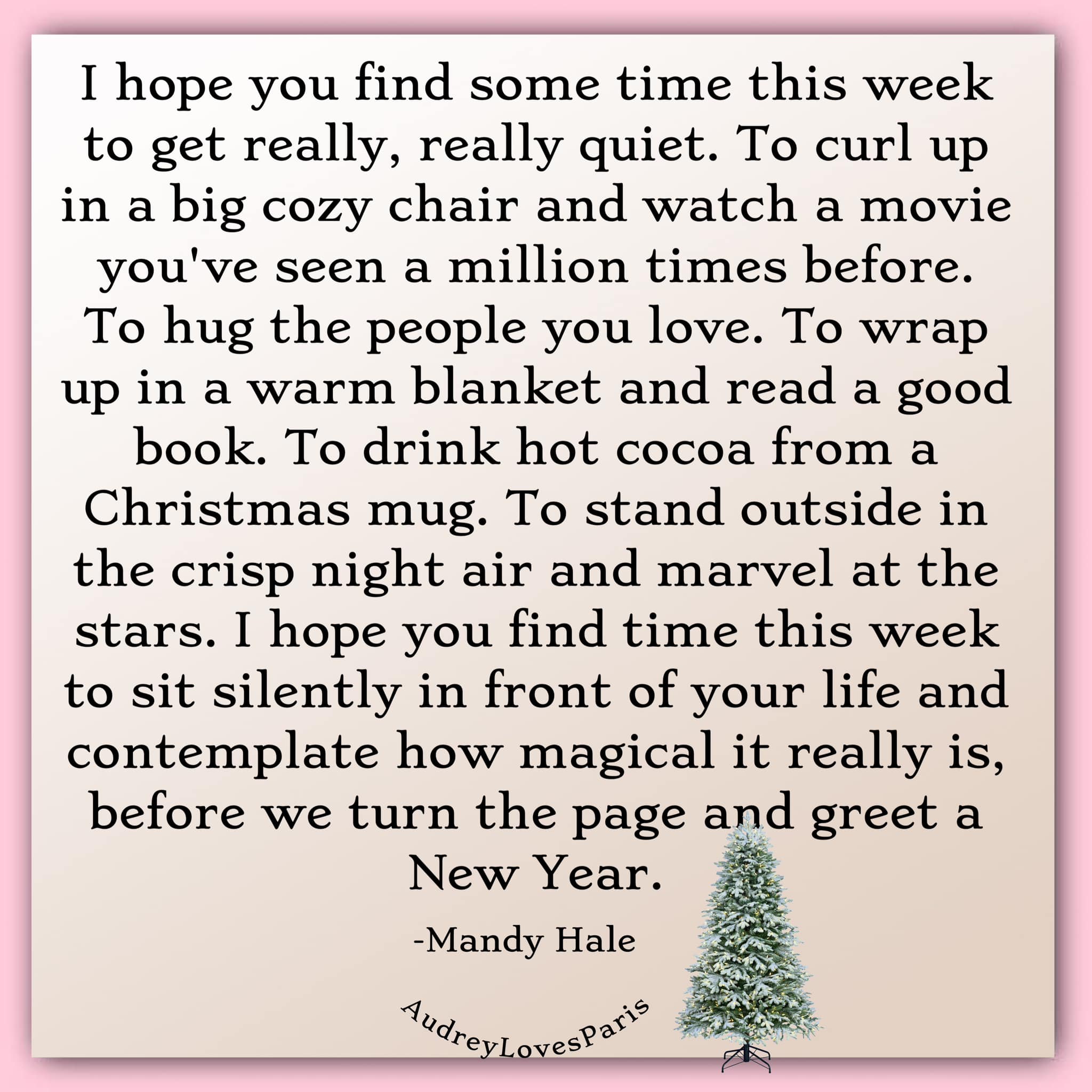 How are you? I hope everyone had a WONDERFUL Christmas! I also hope you have time to just "be" this week and enjoy each other before we dive into the preparations for 2023.

I couldn't resist! Christmas is 364 days away. BLOGMAS 2022 is over and BLOGMAS 2023 is only 327 days away.

While the rest of the country was on a blizzard watch and horrific Christmas travel weather we had an unusual "warming" trend here for Christmas weekend. Yesterday was the warmest – 55°, though still cold, Christmas we've had here in the Pacific North West (while we've been here) – no snow for us this year, but has been sooooooo foggy that it still feels cold and wet in your bones!
This week's weather predictions have us back to actual rain and lots of it with the temperatures dropping back into our lower normal range of 30's and 40's.



I have tons of things going through my mind on what I want 2023 to look like. I've also been helping a friend get her side business going and wondering how much time I want to devote to that. After the 1st I'll be getting back to my sorting and downsizing in preparation of the spring garage sale.

Doing Happy Homemaker Monday, EVERY MONDAY, loyally for all these years and so extensively helps keep me on track of my daily life as it summarizes the past week and lays out a fairly concise plan for the current week. This now coupled with the yearly and quarterly lists I'm doing along with Jean have REALLY is helping get me back to my organized self.

THIS WEEK'S TO DO LIST, PROJECTS & APPOINTMENTS


LAUNDRY & CLEANING

I'll be getting back on schedule today with laundry especially – bedding, towels and outerwear. I deep cleaned just before Christmas so not much to be done except picking up the clutter.



GROCERIES & ERRANDS

We're I'll figure out my list and go shopping on Friday.e supposed to get a couple inches of rain today so I plan to go nowhere! No real appointments or errands until 2023!



RECIPE RESEARCH & MENU PLANNING

My girlfriend gave me and old Oregon State Fair recipe book from 1983 AND one of those antique recipe boxes full of OLD vintage recipes that I like to collect. I've selected SEVERAL recipes from each and will create the next couple week's menu around them.

| | |
| --- | --- |
| WHAT'S ON THE DVR/TV | Not much until next year when the network shows resume. I'll finish up the Hallmark and Christmas movies over this next week. |


| | | | | | | | |
| --- | --- | --- | --- | --- | --- | --- | --- |
| | | | | | | | |
| |  JET TILA BEEF PHO |  DUTCH HASH |  SICILIAN SPAGHETTI with CARAMELIZED BALSAMIC ONIONS | BEEF & BEAN BAKE |  SALSA  VERDE CHICKEN SOUP |  BLACK EYED PEA CHILI our traditional New Year's meal | HAMBURGER STEAKS with CREAM HASHED POTATOES |
| |   | CRANBERRY POUND CAKE | | |   | COFFEE CAKE KNOTS | |
All my pictures need editing, but I LOVE this fun one of my girlfriend's front door where I left some goodies for her on Christmas Eve.