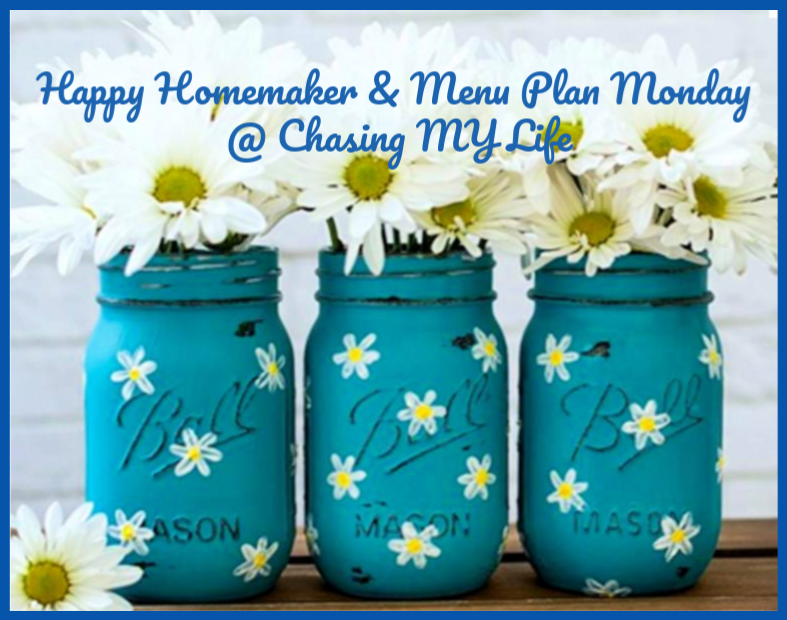 Be sure to join us and link up with
Sandra at Diary of a Stay at Home Mom for Happy homemaker Monday
and with Laura at I'm an Organizing Junkie for Menu Plan Monday.
GOOD MORNING!  I hope everyone had as nice a weekend as we did.  The weather was gorgeous and I was able to get a few projects accomplished and a little weeding done as well as the regular chores.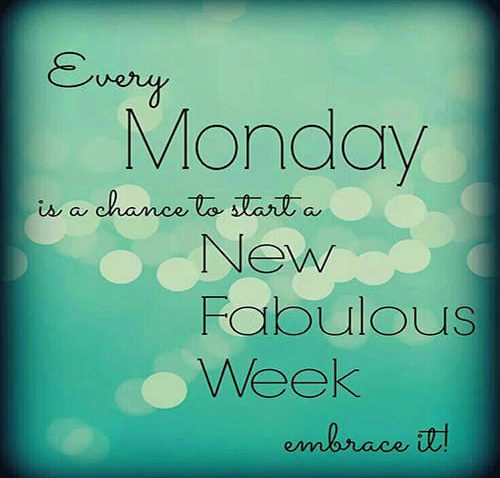 OUTSIDE MY WINDOW & THE WEATHER OUTSIDE & WHAT I'M WEARING – WOW I know it's a BIG surprise, but it's raining! LOL 😀  The weekend was GORGEOUS! We even hit 68 most of Saturday.  That's over though as this morning is gray, cloudy, foggy and rainy too!  I have on Levi's, a long sleeve Life is Good Tee and flip flops LOL I'm getting my toes done so I'm stuck with those until I get home! 😀

ON THE BREAKFAST PLATE – Having a bit of an issue again so we're back to baby food. Today is Carrot Apple Pineapple – It's actually not bad – I love these squeeze packs 😀 Tea is bothering me again so I'm back to hot water instead of tea also.
AS I LOOK AROUND THE HOUSE/WEEKLY TO DO LIST & HOUSE PROJECTS/CRAFT BASKET/APPOINTMENTS

LAUNDRY…

just 1 load



LIVING AREAS…

dust, vacuum



KITCHEN…

deep clean



YARD…

fence repairs continue, weeding



BLOG…

recipe updating



CRAFTS/PROJECTS…

nothing this week



APPOINTMENTS…

just a couple



TO DO…

errands and groceries today – making a list for the rest of the week



ON MY MIND / THINGS THAT ARE MAKING ME HAPPY
I'M READING I just finished the 2nd book in a series that doesn't have another ready and I probably won't return to even when they do and had yet to choose a new one – just too tired at night to actually get any reading done.  Then I found one of my favorite series that is a crossover to a 2nd series that I thought had ended has a "transition" book leading to a 3rd new series.  What I love is that even during the dozen books from the first series there were subtle references to this and direct links to the 2nd series.  Her crossovers and seamless and the characters end up blending together so well you sometimes forget which series they belong to.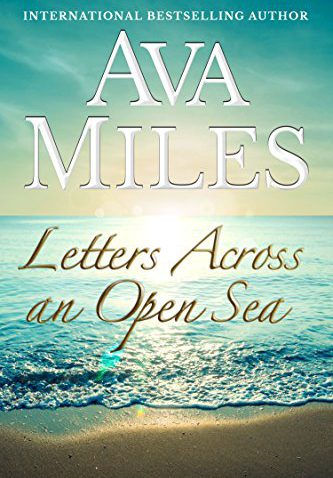 WHAT IS ON THE DVR, I LIKE OR ON THE LIST TO WATCH There still isn't a ton to watch, but I did get a few more old movies watched as well as one I'd never even heard of despite the big names in it.

FAVORITE PHOTO FROM THE CAMERA I just love OLD barns!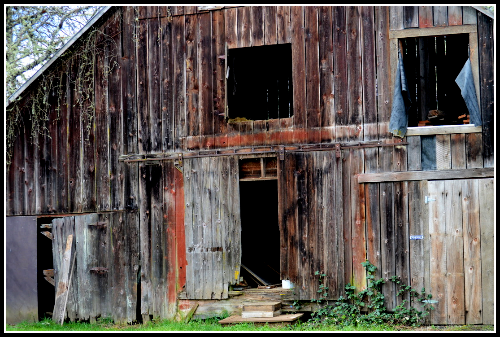 INSPIRATION & A FUNNY

HEALTH & BEAUTY TIPS
HOMEMAKING/COOKING TIP
MENU PLANS FOR THE WEEK
MONDAY – BROWNED BUTTER HONEY GARLIC CHICKEN
TUESDAY – BACON WRAPPED JALAPENO CHICKEN BITES
WEDNESDAY – CAJUN HONEY BUTTER SALMON
THURSDAY – C.O.R.N.
FRIDAY – PIRI PIRI CHICKEN
SATURDAY – FARMSTYLE MEATLOAF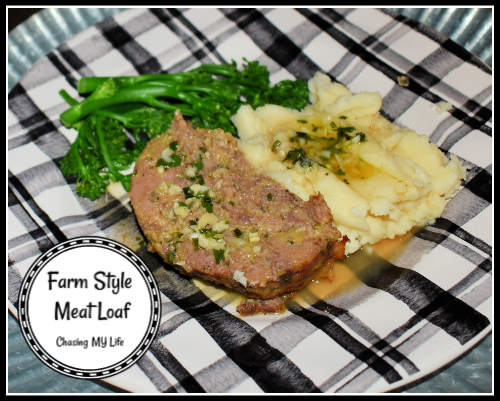 SUNDAY – C.O.R.N.(Clean OUT refrigerator night)

SUCCESSFUL RECIPE LINKS FROM LAST WEEK
FEATURED PARTY LINKS FOR THIS WEEK