OUTSIDE MY WINDOW & THE WEATHER OUTSIDE
It's still very warm and humid with a chance of thunderstorms ALL week, but a bit more tolerable than it has been.  I ran to Costco and did some errands on Saturday and got caught in one of the worst thunderstorms I've ever been in.  I think partly because the people around me were so panicked and unable to cope.  Gheesh people, it's just water.
ON THE BREAKFAST PLATE
BOOST Nutritional drink and coffee
AS I LOOK AROUND THE HOUSE / WEEKLY TO DO LIST & HOUSE PROJECTS
LAUNDRY

… just a couple loads


LIVING AREAS

… mostly tidy, but need to do floors AS ALWAYS


KITCHEN

… NOT quite clean, but just a little tidying will do


STUDIO

… Just don't know where to start this week in here


YARD

… hubby needs to mow and edge, bit nothing for me to do 😀


BLOG

… some recipe updating and planing for future posts
MONDAY – APPOINTMENTS & ERRANDS
TUESDAY – PAPERWORK, CLEANING
WEDNESDAY – EBAYING, SORTING and PACKING
THURSDAY – PAINTING TOUCH UPS
FRIDAY – ??
SATURDAY – WORK AROUND HOUSE, FOOTBALL & RACING
SUNDAY – WORK AROUND HOUSE, FOOTBALL & RACING
CURRENTLY READING & TELEVISION / DVR

With being under the weather and being cooped up so much I've been watching a bit more TV.  Rented a few movies the past couple weeks too.
There are a couple new shows starting on the Food Network this month that I'm really looking forward to.
READING: I switched over to Marie Force's #10 book in the Fatal Series.

GREAT BRITISH BAKING SHOW – I just love this show and I'm not ready for it to be over! SPOILER ALERT! – I do think Candace winning was the best though.
MIDNIGHT TEXAS
THE NIGHT SHIFT
SALVATION

ZOO
FOOD NETWORK STAR – I LOVE Jason and Matt and Rusty.  Jason was so funny on the Holiday Baking Championship which he won against professionals.  He is pretty innovative with flavor combos and I just love his country accent and euphemisms.
AMERICA'S GOT TALENT – always a fun watch – loving the new softer side of Simon and love that Laverne Cox golden buzzered Celine this past week – such a grown up voice out of such a cute little girl.

DATE MY DAD
MASTER CHEF – there are some interesting characters this season and some I can't wait to see go home as well as a couple I thought I was NOT going to like that are growing on me, but JEFF HAS TO GO!

THE "F" WORD – I love this fun new side of Gordon Ramsay.

MENU PLANS FOR THE WEEK
| | | | | | | | |
| --- | --- | --- | --- | --- | --- | --- | --- |
| | MONDAY | TUESDAY | WEDNESDAY | THURSDAY | FRIDAY | SATURDAY | SUNDAY |
| BREAKFAST | FRUIT & COFFEE | SCRAMBLED EGGS | FRUIT SMOOTHIE | FRUIT & COFFEE | SCRAMBLED EGGS | FIESTA EGG & POTATO BOATS | WAFFLES |
| LUNCH | FRUIT & CHEESE | SOUP | MEAT ROLL-UPS | SALAD | MEAT & CHEESE | C.O.R.N. | C.O.R.N. |
| DINNER | | PEANUT CHICKEN WINGS & SALAD w/ HOMEMADE ITALIAN DRESSING | | | CHICKEN & DUMPLINGS | CHILI CHEESE DOG CASSEROLE | C.O.R.N. |
| DESSERT | | | | | | | |
SUCCESSFUL RECIPE LINKS FROM LAST WEEK
HEALTH & BEAUTY TIPS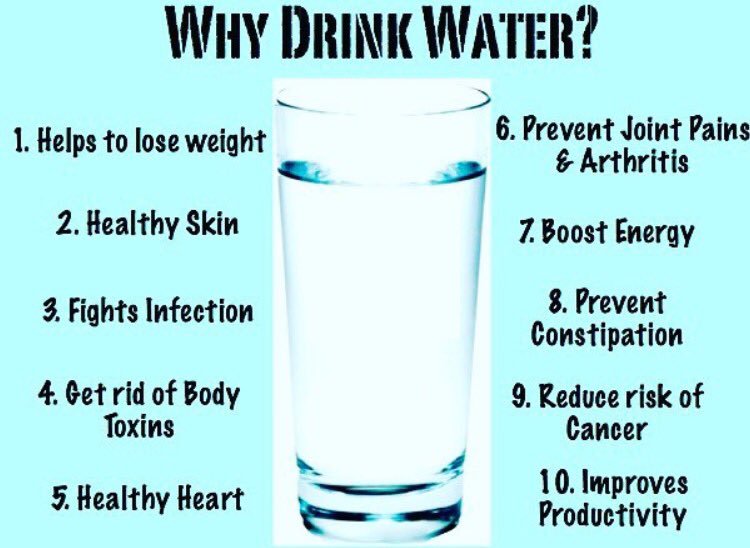 HOMEMAKING/COOKING TIP
ON MY MIND
I literally dread  having to call customer service ANYWHERE!  I had to call AT&T as well as AMAZON several times this week. Lately every customer service I have had to call is outsourced to the Philippines and they are reading from a script, don't truly understand what they are doing and don't seem to really care. I spent over an hour on hold with AT&T to deal with a rude and obnoxious man who told me "to deal with it".  When I asked for a supervisor, he said he was the supervisor.  I told him he reported to someone so I wanted to talk to them.  At the 2 hour mark I was transferred to the customer loyalty department who was 1) in the USA 2) completely apologetic and said I should have been informed from the get go that the computers had been down most the day and that no one could have helped me.  They gave me a direct dial number to use the next day which also got me a wonderful man here in the states who took care of my problem in nothing flat.
FAVORITE PHOTO FROM THE CAMERA

This is only my favorite photo because I had a wonderful customer service representative at Amazon who finally made a week's worth of horrible interactions with not so nice customer representatives right in the end.  The new plates should be here before the end of the day.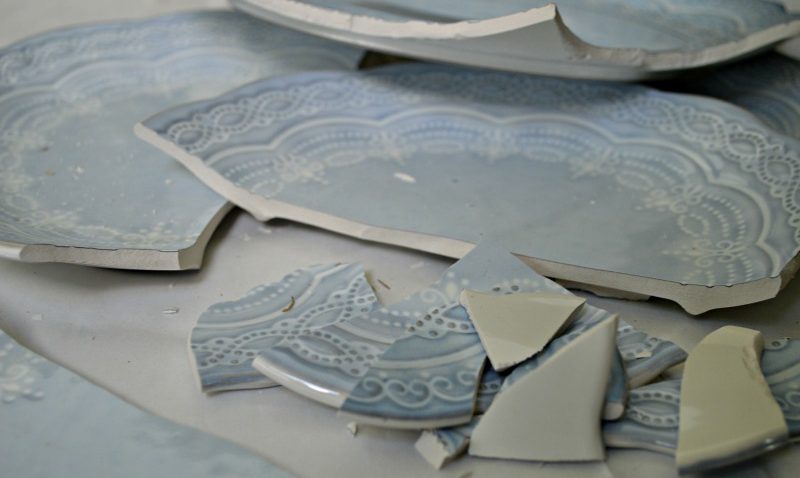 This picture popped up on Facebook yesterday as a memory though so ALL is good in the favorite photo department.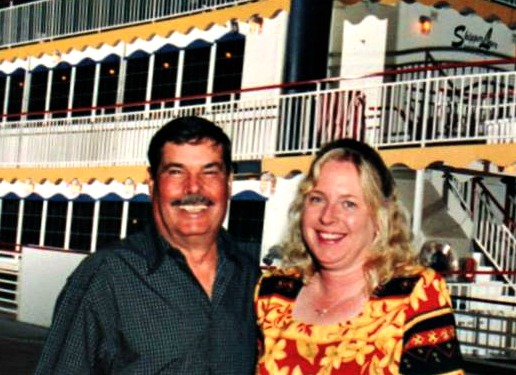 INSPIRATION
Be sure to link up with Sandra at Diary of a Stay at Home Mom for Happy homemaker Monday and with Laura at I'm an Organizing Junkie for Menu Plan Monday.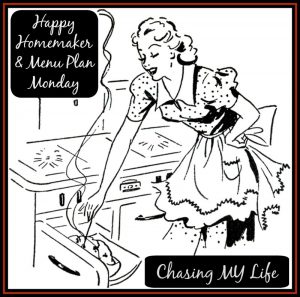 Save
Save
Save
Save
Save
Save
Save
Save
Save
Save