I hope EVERYONE had a GREAT week. Ours was busy with several days of traveling while we explored where to go from here. We're pretty sure we have decided on our future home town, there are just a few things that need to fall into place first!
It's really hard to make a move, but it's even harder when you're trying to check everything off your list to meet your needs.  We've been struggling with this decision. One of the things I finally ended up asking hubby in every new place we have looked is "If we won the lottery tomorrow would you still want to live here?". We both have some bucket list places we'd LIKE to live, but when reality shines in we use a more practical check list, things like churches, grocery stores, restaurants, weather… So, we're still pulling it all together, but pending any major changes are 90% decided.
We have to get through my surgery and recovery, sell the house, finish packing… but have faith everything will fall into place the way it is supposed to.
OUTSIDE MY WINDOW & THE WEATHER OUTSIDE
Unfortunately, we are starting the week out miserable here – high 80's and humid.  It is supposed to be in the 70's after Wednesday and the humidity will go down a bit.  Have I mentioned I HATE heat AND humidity!
ON THE BREAKFAST PLATE
Apples and blueberries with coffee
AS I LOOK AROUND THE HOUSE / WEEKLY TO DO LIST & HOUSE PROJECTS
LAUNDRY… quite a few loads this week, towels, bedding and clothing
LIVING AREAS… plan on doing a deep clean later this week

KITCHEN… right now is pretty clean
STUDIO… is mainly storage these days so nothing going on there. I do have some correspondence to catch up on along with some cathartic letter writing.

YARD… nothing much

BLOG… some recipe updating, future post planning and holiday post planning
ERRANDS… blood work and EKG for surgery
CURRENTLY READING & TELEVISION / DVR

I'm still reading the Bridge to a Better Life by Ava Miles in her Dare Valley Series. Just can't seem to stay awake long enough to finish a book.

The Holiday Baking Championship STARTS ON THE 9th.

BIG BANG THEORY and the new YOUNG SHELDON when it returns later this week

NCIS, NCIS NEW ORLEANS and NCIS LA, CRIMINAL MINDS, S.W.A.T. starts this week

MADAM SECRETARY, SCANDAL, DESIGNATED SURVIVOR
CHICAGO FIRE, CHICAGO PD, CHICAGO MED later this season

BRAVE, VALOR, SEAL TEAM
LAW & ORDER SVU, BLUE BLOODS, HAWAII 5-0
MACGYVER, SCORPION, BLINDSPOT, ORVILLE, WISDOM OF THE CROWD

Z NATION, WALKING DEAD, FLASH, DC LEGENDS, INHUMANS

THE GOOD PLACE, AMERICAN HOUSEWIFE, SPEECHLESS, GREAT NEWS

THIS IS US, ONCE UPON A TIME, THE GOOD DOCTOR

GUY'S GROCERY GAMES, BEAT BOBBY FLAY, BOBBY AND DAMARIS, GUY'S BIG PROJECT
MENU PLANS FOR THE WEEK
| | | | | | | | |
| --- | --- | --- | --- | --- | --- | --- | --- |
| | MONDAY | TUESDAY | WEDNESDAY | THURSDAY | FRIDAY | SATURDAY | SUNDAY |
| BREAKFAST | FRUIT & COFFEE | SCRAMBLED EGGS | FRUIT SMOOTHIE | FRUIT & COFFEE | SCRAMBLED EGGS | QUICHE LORRAINE | BACON & EGGS |
| LUNCH | FRUIT & CHEESE | C.O.R.N. | MEAT ROLL-UPS | SALAD | MEAT & CHEESE | C.O.R.N. | ?? |
| DINNER | TOMATO BOURBON SOUP | BACON WRAPPED CHICKEN SKEWERS | 7 LAYER SALAD | CHICKEN PARMESAN CASSEROLE | BAKED ORANGE CHICKEN | PORK MARSALA | CHICKEN POT PIES |
| DESSERT | | |  GOOEY CARAMEL GINGERSNAPS | | | | |
SUCCESSFUL RECIPE LINKS FROM LAST WEEK
HEALTH & BEAUTY TIPS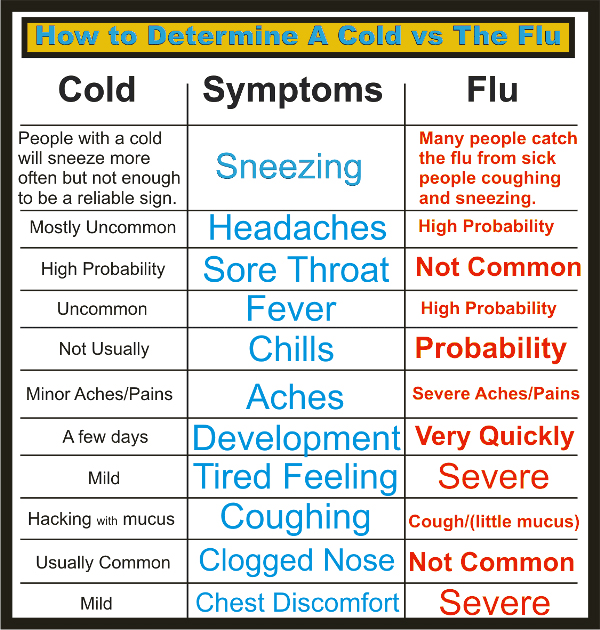 HOMEMAKING/COOKING TIP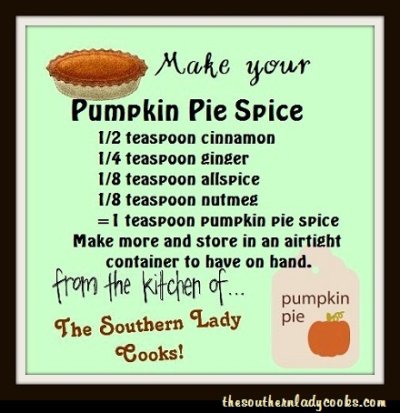 ON MY MIND / THINGS THAT ARE MAKING ME HAPPY
I was very excited when the doctor and scheduler told me surgery would be in 2-3 weeks, probably November 17th.  So, I was VERY disappointed when the scheduler called back last Tuesday and said that because of the length of the surgery scheduling was proving difficult with the hospital and doctor's schedules and that surgery was now December 6th. So on the one hand I won't miss Thanksgiving, but now I will miss Christmas dinner.
The worst part is that I have to avoid crowds and children especially between now and surgery and then again after for a couple months because of my compromised immunity and too high a risk for infection.  I'm sick now and going in to see the doctor later today as it is and can't even tell you where I picked it up.  It really sucks when you have a compromised immunity and have to fight so hard just to make it day to day without getting sick. My neighbor, a nurse, has the theory that my body just wasn't built for humidity and that things will get better after we leave here. I pray she's right.
We have a super old dog and I recently had to start grinding his dry portion of food into smaller pieces so he could eat better.  At first it was weird and made me think of that old Charlton Heston movie, Soylent Green as I ground the chunks into powder, but then a light bulb dawned over me and I realized my NINJA is about to be my best friend as I recover.  After I am allowed to eat semi soft foods I will still be able to cook for hubby and get my flavor too by running my meals through the NINJA!
FAVORITE PHOTO FROM THE CAMERA

I took several photos while we were gone, but many didn't turn out as well as I'd liked. This first one was the sky when we got home.
These Oklahoma cotton fields called to me A LOT. I didn't even realize cotton grew in Oklahoma.
I just LOVE old architecture and this old building on the town square was really neat.  I just wish the sun had been shining.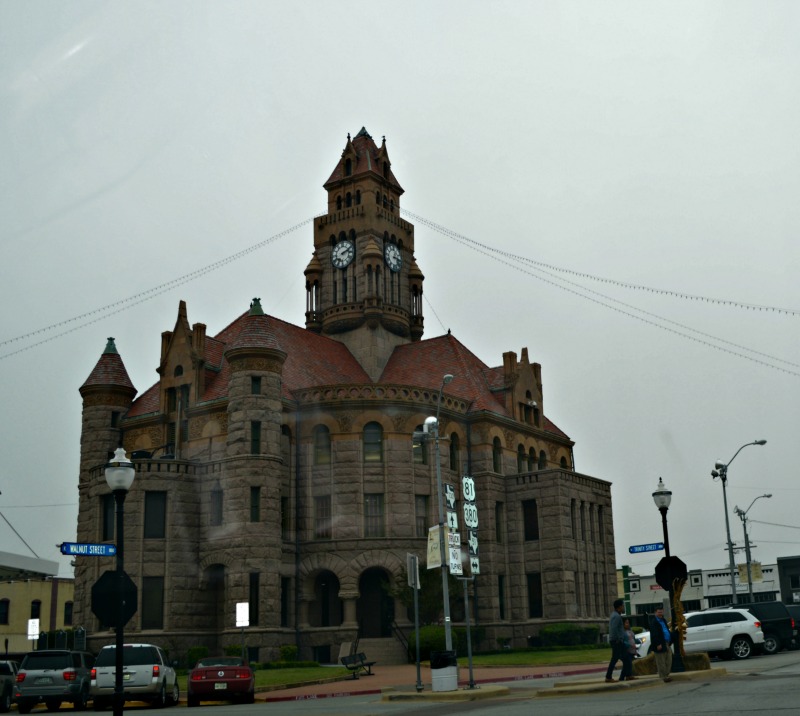 I did get one for Sandra though 😀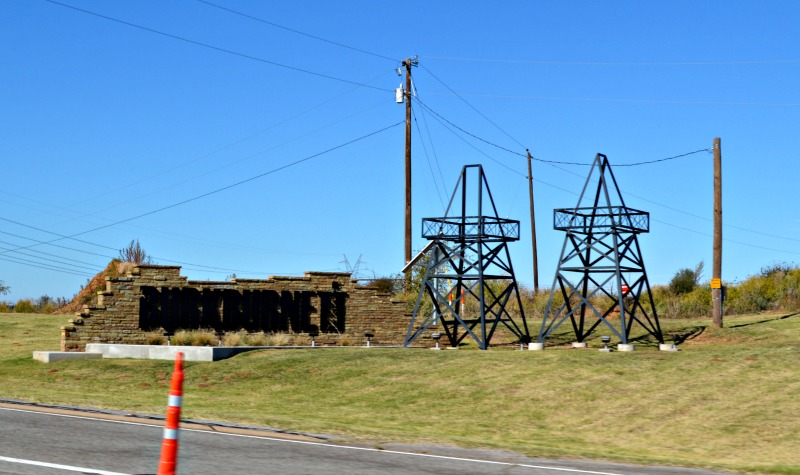 INSPIRATION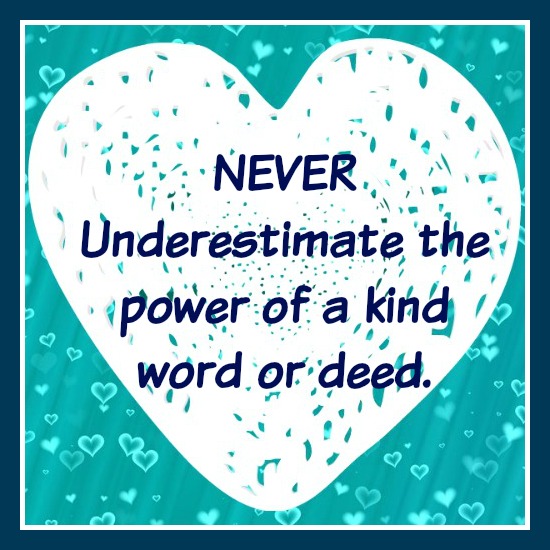 Be sure to link up with Sandra at Diary of a Stay at Home Mom for Happy homemaker Monday, Terri at Darling Downs Diaries and with Laura at I'm an Organizing Junkie for Menu Plan Monday.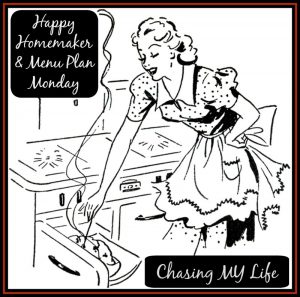 Save
Save
Save
Save
Save
Save