GOOD MORNING everyone. I hope you had a wonderful weekend. It was a quiet weekend here, but productive and full too. The temperatures have been more tolerable, but the smoke from the fires is heavy and making my eyes burn so we spent time inside watching racing, pre-season football, some odd ball movies and did some honey-do repairs around here. We're back to routine this morning and off to the gym when I finish this post.
Be sure to link up with
Sandra at Diary of a Stay at Home Mom for Happy homemaker Monday
and with Laura at I'm an Organizing Junkie for Menu Plan Monday.
OUTSIDE MY WINDOW & THE WEATHER OUTSIDE & WHAT I'M WEARING – It's horribly smoky still with seriously poor air quality topped off by the horrible Salton Sea smell.  It will be an "indoor day" with no pool time, but I will spend some extra time at the gym to replace the pool and bike time.  It's still terribly warm, but the evenings are cooling down to the low 80's.

ON THE BREAKFAST PLATE – I'm on my 3rd cup of green tea and have already had a peach yogurt, but plan on having a banana also before I leave for the gym.
THINGS THAT ARE MAKING ME HAPPY – we're on the countdown to the vacation end of this recuperation process. Vacation will will include the San Diego zoo (end of August), my birthday, Disneyland (mid September), a visit with hubby's almost 97 year old father and Hearst Castle, our nephew's wedding (Saturday the 22nd), a visit with SIL…

Also this is our anniversary week so I'm looking forward to some fun times together and with friends. I made this to put on hubby's facebook wall on our anniversary.
I was able to add another machine to my routine last week and while it kicked my butt, I'm happy to be progressing.  The weight loss has slowed to ounces and even balanced out a bit as the previously "missing" muscle is being replaced with again active muscle.
FAVORITE PHOTO FROM THE CAMERA – smokey sunsets from the lingering fires 🙁
INSPIRATION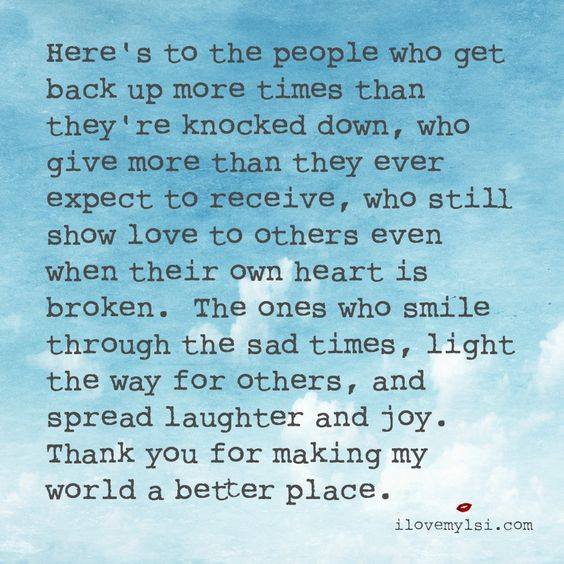 SOMETHING INTERESTING I SAW
This first one isn't interesting so much as it is sad.  A piece of my childhood burnt down Saturday night 🙁 So sad – picture from the SIGNAL
Hubby shared this on my facebook wall this past week.  I'm pretty sure he's still laughing though I'm not sure why as neither of us has ever left the keys in the ignition or had a car stolen LOL 😀 I thought it was so cute though that I would share it with you.

AS I LOOK AROUND THE HOUSE / WEEKLY TO DO LIST & HOUSE PROJECTS /  APPOINTMENTS

LAUNDRY

… just a couple loads


LIVING AREAS

… looking pretty tidy after a deep clean


KITCHEN

… pretty clean, but starting to dwindle things down


YARD

… nothing much


BLOG

… still doing some recipe updating, future post planning and holiday post planning

TO DO

… oil change on the car

PROJECTS

… Christmas Cards


APPOINTMENTS

… dinner with Paul & Deb, Lunch with Dick & Kay, our anniversary dinner, BBQ at Robin & Tom's house

I'M READING UNLUCKY by Jana Deleon and Where The Hurt Is by Chris Kelsey

WHAT IS ON THE DVR OR LIST TO WATCH – Nothing too much, but am starting to see previews for the fall lineup.  I have a few things recorded on sling and a list of things to see on netflix, amazon and hulu.
WHAT'S IN THE CRAFT BASKET – Christmas Card parts
HEALTH & BEAUTY TIPS
HOMEMAKING/COOKING TIP
MENU PLANS FOR THE WEEK
| | | | | | |
| --- | --- | --- | --- | --- | --- |
| | BREAKFAST | SNACK | LUNCH | DINNER | SNACK/DESSERT |
| MONDAY | GREEN TEA & YOGURT | PROTEIN DRINK | CHICKEN or TUNA SALAD | ALL DAY BRISKET with TARRAGON GREEN BEANS | PROTEIN SHAKE |
| TUESDAY | GREEN TEA & YOGURT | PROTEIN DRINK | CHICKEN or TUNA SALAD | APRICOT CHICKEN and SALAD | PROTEIN SHAKE |
| WEDNESDAY | GREEN TEA & YOGURT | PROTEIN DRINK | CHICKEN or TUNA SALAD | C.O.R.N. clean out refrigerator night | PROTEIN SHAKE |
| THURSDAY | GREEN TEA & YOGURT | PROTEIN DRINK | CHICKEN or TUNA SALAD | CREAM BRAISED CHICKEN | PROTEIN SHAKE |
| FRIDAY | GREEN TEA & YOGURT | PROTEIN DRINK | CHICKEN or TUNA SALAD |  CHICKEN DUMPLING STEW | PROTEIN SHAKE |
| SATURDAY | QUICHE | PROTEIN DRINK | CHICKEN or TUNA SALAD | SWEDISH MEATBALLS and PARSLEY NOODLES with LINGONBERRY JAM | COCOA MERINGUES |
| SUNDAY | CHEESECAKE PANCAKES | PROTEIN DRINK | CHICKEN or TUNA SALAD |  BISTRO SANDWICHES with BACON GREEN ONION DIP | PROTEIN SHAKE |
SUCCESSFUL RECIPE LINKS FROM LAST WEEK