Be sure to join us and link up with
Sandra at Diary of a Stay at Home Mom for Happy Homemaker Monday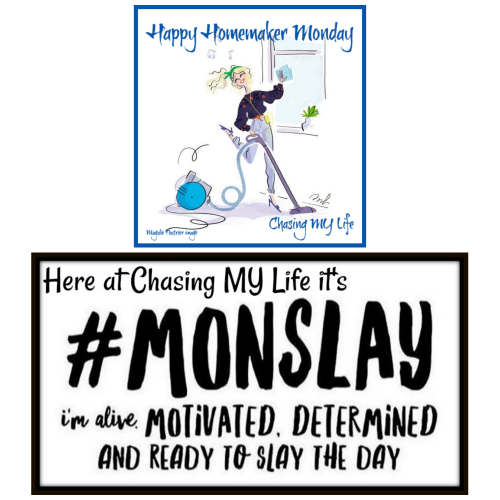 GOOD MORNING everyone.  I hope you had a wonderful week.  Mine was busy, productive and informative though I had a bunch of downtime with my knee injury while we awaited the MRI results.  Unfortunately, I did tear my meniscus, but fortunately I have a WONDERFUL primary care doctor!  We discussed it and agreed to start with cortisone shots and reevaluate where I am in 3 months before just heading to the surgeon to be cut open AGAIN.  I have had my fill of surgeries during the past decade so if I can avoid another one I will!  That said, I still have to be careful and won't be running any marathons, but I am walking better and able to not spend all my time with ice on the knee.  By the end of the day I do crave the ice, but at least it's not morning, noon and night now!

LOL 😀 She did tell me I have to come up with a better story for how I did it!  She suggested something like saving a puppy from getting hurt in traffic instead of  I tore it crushing a box for recycling! 
OUTSIDE MY WINDOW & THE WEATHER OUTSIDE & HOW I'M FEELING THIS MORNING It's been super wet here!  It's cold too and we're on winter weather watch. It's the bone chilling kind of cold.  It's supposed to be rainy and snowy here this week with lows in the low 30's and highs in the low 40's.  I actually hope to see some snow, just not the kind like last year that left us in the cold and dark for 4 days.

ON THE BREAKFAST PLATE Mixed Berry Yogurt & Hot Water
AS I LOOK AROUND THE HOUSE, WEEKLY TO DO LIST, HOUSE & CRAFT PROJECTS, APPOINTMENTS
LAUNDRY, LIVING AREAS & KITCHEN…Did a deep clean last week after putting away the Christmas decorations as well as

ALL

the bedding and laundry so I'm really caught up.

YARD…

It rained all last week and is supposed to rain and snow all this week, so nope, nothing I'm going to worry about 😀




CHORE I'M NOT LOOKING FORWARD TO…

Cleaning the silt from the gutter in the street.  We're in a cul-de-sac with poor drainage and everything ends up in front of the driveway when it rains due to poor drain placement when the tract was originally built.  The normal pain in the butt issue was made worse this past Tuesday by a water main break in front of a neighbor's house up the street.  It's obvious the city isn't going to clean it up, so we will have to.



APPOINTMENTS & TO DO…

hubby has a doctor appointment, Taco Tuesday with Janie, refinishing drop leaf table, still going through VA paperwork…



BLOG…

I'm hoping to get caught up on some trip posts from 2019.



TO RELAX THIS WEEK I'LL… to me is synonymous with CRAFTS & PROJECTS…

still hoping to get the mixed median and alcohol ink projects started.



WHAT IS ON THE DVR, I LIKE OR ON THE LIST TO WATCH/SOMETHING INTERESTING I WATCHED The winter return of many series is backed up on the DVR as well as the January Hallmark movies and there were a couple new Netflix series we want to try, but nothing definitive yet.

I'M READING Jana DeLeon's The Lost Girls of Johnson's Bayou

FAVORITE PHOTO FROM THE CAMERA Hubby got the table completely disassembled and all sanded down.  Now it's time to start the refinishing.  The bottom picture is the sanded color and the first coat of the new English Chestnut stain.  I'll get it steel wooled this week and get the 2nd coat of stain on if the weather cooperates.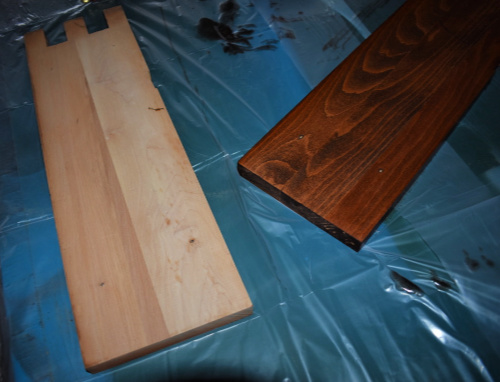 MENU PLANS FOR THE WEEK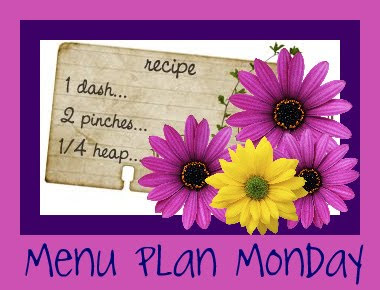 | | | | | | | | |
| --- | --- | --- | --- | --- | --- | --- | --- |
| | MONDAY | TUESDAY | WEDNESDAY | THURSDAY | FRIDAY | SATURDAY | SUNDAY |
| BREAKFAST | YOGURT & HOT WATER | YOGURT & HOT WATER | YOGURT & HOT WATER | YOGURT & HOT WATER | YOGURT & HOT WATER | EGGS IN HASH BROWN NESTS with small HAM STEAKS | LEMON BLUEBERRY PANCAKES & BACON |
| LUNCH | TURKEY & CHEESE WRAPS | GRILLED CHICKEN & TOMATOES | MEAT & CHEESE WRAPS | TUNA SALAD | SALAD & FRUIT | ?? | ?? |
| DINNER | BEEF STROGANOFF & SALAD | CHICKEN & CORN STEW with MILK COFFEE BUNS | BURGERS, FRIES & BRIGHT CABBAGE SLAW | C.O.R.N. | CONVEYOR BELT CHICKEN & SALAD | 4 INGREDIENT CHICKEN & SALAD | SNAPPER WRAPPER CASSEROLE |
| DESSERT | | CINNAMON CRUMB APPLE OATMEAL MUFFINS | | | | CHOCOLATE ANGEL FOOD CANDY | |
SUCCESSFUL RECIPE LINKS FROM LAST WEEK
FEATURED PARTY LINKS FOR THIS WEEK
RECIPES TO LOOK FOR THIS NEXT WEEK OR SO

GOCHUJANG CARAMEL CHICKEN
CHICKEN /PORK POSITANO
RED WINE VINAIGRETTE
CHICKEN & CORN STEW
INSPIRATIONAL & A FUNNY

LIFE TIP
HOMEMAKING TIP
I tend to clean my shower while I'm in it.  I figure I'm already getting all wet so I can do a better job from top to bottom by doing it from the inside!  That said I absolutely hate trying to clean the sliding glass door tract!  Seems like it's impossible to get completely clean.  A number of years ago I started using a baby bottle brush to get under the doors along the caulking and rubber strip.  The first time I did it I was AMAZED by what I was able to clean out of what looked like a relatively clean area! 
I was in need of a new brush so went to Wally World to get a new set.  There was a young mother with 2 VERY young children, maybe 6 months and 2 years old shopping on the same aisle.  She looked quite tired.  She asked me if the set I was buying was a good set and I kind of laughed and said absolutely, but let me tell you what I really use it for.  She almost started crying!  She told me how she was just trying to figure out the same problem and was beside herself trying to keep up with the cleaning and 2 young children.  She thanked me for making her day a bit easier.  Even if I did nothing more than give her an outlet to vent, I'm happy to have helped. 😀