Be sure to join us for Happy Homemaker Monday and link up
with our host, Sandra at Diary of a Stay at Home Mom

I hope that you all had a safe and wonderful holiday weekend full of fun and relaxation too. Our was a quiet weekend since I was down and out Friday night and Saturday so we took it easy yesterday. With living in the country and the high risk of fires we tends to stick really close on the 4th just in case of firework mishaps.
We're in a traditional summer pattern now which seems wonderful after last week's excessive heat from the heat dome. We've also been having very pleasant ocean breezes almost daily that make things really, really nice.


I had a bad week and a pretty bad reaction Friday night and Saturday so am really watching what I eat A LOT! Breakfast is hot water and baby food puree.
THIS WEEK'S TO DO LIST, PROJECTS & APPOINTMENTS


LAUNDRY & CLEANING

I'll be doing some laundry today.



GROCERIES & ERRANDS

I have an appointment in town on Tuesday so will be doing my errands that day also.



PAPERWORK & PHONE CALLS

Still trying to get through last week's pile



RECIPE RESEARCH & MENU PLANNING

I did get the next couple weeks of menus and grocery lists done over the weekend.




I'm in the middle of A Fire Sparkling by Julianne MacLean
This guy won the patriotism award at our favorite tavern yesterday.
Since we back up to a country highway with tons of brush, hubby was ready for the potential of fireworks mishaps yesterday.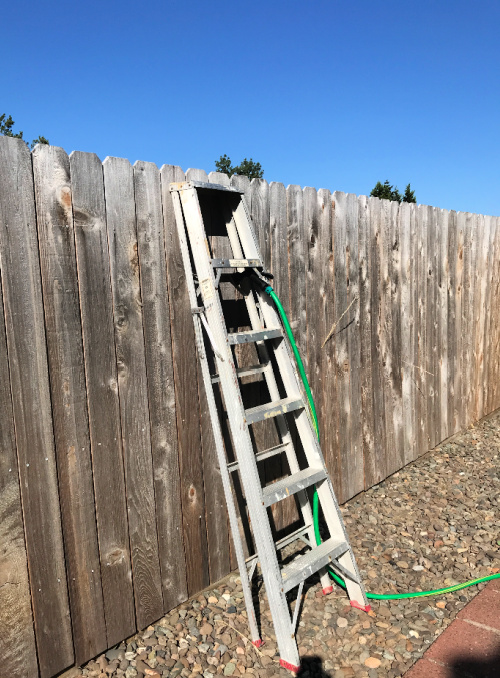 I still have touch ups to do, but I'm pretty happy with this week's painting 😀 And it was appropriate for the holiday.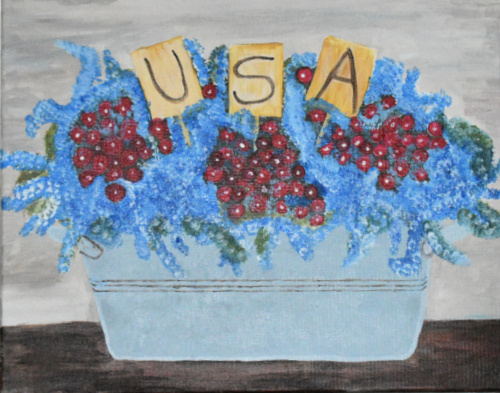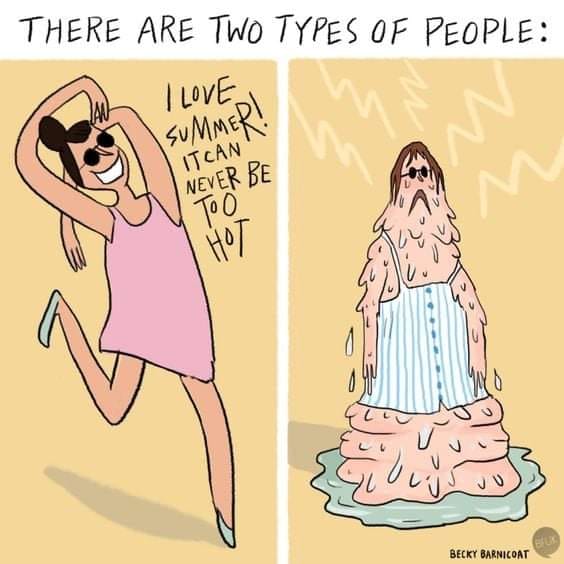 I'm trying some new recipes this week from some of my current favorite chefs 😀
| | | | | | | | |
| --- | --- | --- | --- | --- | --- | --- | --- |
| | MONDAY | TUESDAY | WEDNESDAY | THURSDAY | FRIDAY | SATURDAY | SUNDAY |
| DINNER | SKILLET CHICKEN LASAGNA & SALAD | ANTIPASTO SALAD YUM! (Valerie Bertinelli) | SNAP PEA & BACON SALAD (Molly Yeh) | CHICKEN FRICASSEE (Arron May) | Y.O.Y.O./C.O.R.N. CLEAN OUT REFRIGERATOR NIGHT | SLICED AVOCADO & LIME SALAD (Molly Yeh) | STEAK & FRIED POTATOES |
| DESSERT | | CHERRY PINEAPPLE CRUMBLE | | | | | |


49er CHILI & CHILI HOT DOG CASSEROLE
JET TILA inspired FRIED RICE
RESCUE WRAPS 
SPICY CUCUMBER SALAD