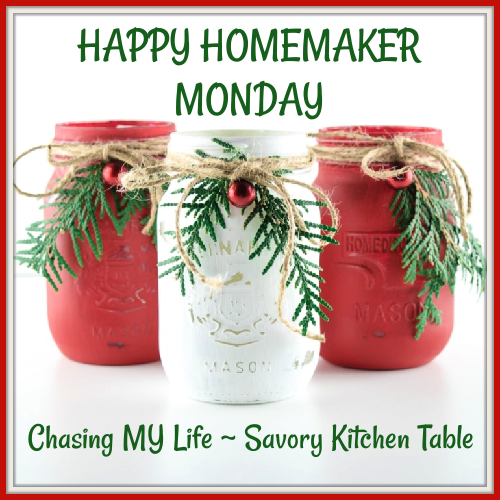 Be sure to join us for Happy Homemaker Monday and link up
with our host, Sandra at Diary of a Stay at Home Mom

Did you enjoy Thanksgiving? Ours was quiet, but good. We had some good food, watched some football and Christmas movies. We also started and completed 
of the Christmas decorating. On Friday I had an appointment with a local mom & pop shop for their open house and again on Saturday did the Shop Small Rediscover Downtown with 4 of my favorite shops for most of the rest of my Christmas shopping.  I have a few items left that I can accomplish on Friday when I go to the Christmas Craft Fair at the fairgrounds.
Don't forget I started the BLOGMAS 2021 posts. I hope you join in where you can.
DAY 1 ~ Holiday Schedule
DAY 2 ~ Elf on the Shelf / Gnomes
DAY 3 ~ Christmas Movie MUST Watch List
Day 4 ~ Christmas Music Playlist
It's supposed to be cloudy all week, but reasonably dry which will be wonderful since the past couple weeks have been seriously "wet" cold that was settling in my bones. I'm hoping to dry out this week a bit.
Temperatures are supposed to be in the low 50's for highs and high 30's for lows. I'm loving the flannel and UGG's weather.

Hot water and organic applesauce squeeze
THIS WEEK'S TO DO LIST, PROJECTS & APPOINTMENTS


LAUNDRY & CLEANING We did

MOST

of the decorating over the weekend so now I need to vacuum and pick up all the clutter! We're also planning on downsizing for the garage sale in the spring so I need to seriously go through ALL the ornaments and Christmas decorations. We have soooooooo many that one of the things I'm going to do is label some totes as "USED in 2021" and the others as "USE IN 2022". Everything not chosen for those categories will be going into the garage sale. Hubby is going to finish the outdoor decorations today, but even some of those have been chosen for the garage sale bin 😀 I

NEED

to do a

DEEP

clean of the pantry and laundry room to get an end of the year inventory for menu planning.

GROCERIES & ERRANDS

I have 2 early appointments on Wednesday with the dermatologist and to get my hair done so will do all my errands and grocery shopping after those.



PAPERWORK & PHONE CALLS

I'm working on this category today and tomorrow – the worst will be dealing with the insurance company trying to get things approved that have been previously denied and trying to do it with all my doctors leaving the area and leaving me in the lurch 🙁



RECIPE RESEARCH & MENU PLANNING

It's that time of year to clean out the freezer too so will work on recipes for December that do just that 😀



REDBOX

13 MINUTES about a tornado and OLD about a science experiment gone awry – 13 MINUTES was done really well with a lot of detail and OLD was good, but really weird at times.

DISNEY+

HAWKEYE

CABLE

HALLMARK and LIFETIME CHRISTMAS movies as well as Christmas baking shows – BUDDY VS. DUFF, HOLIDAY WARS, CHRISTMAS COOKIE CHALLENGE, HOLIDAY BAKING CHAMPIONSHIP

A friend recently posted this The Tourist Map of Literature site on facebook and it's pretty interesting if you're looking for new authors to read. Check it out if you're looking for a new read.
I'm still working on some seasonal recipe magazines and tagging the recipes I'd like to make this winter. I also started a new series called Five Island Cove by Jessie Newton, Book number one is 'The Lighthouse'.
We were at the local family run Christmas Tree Farm to get our Wreaths when they opened on Friday. I just love being in a small town! 😀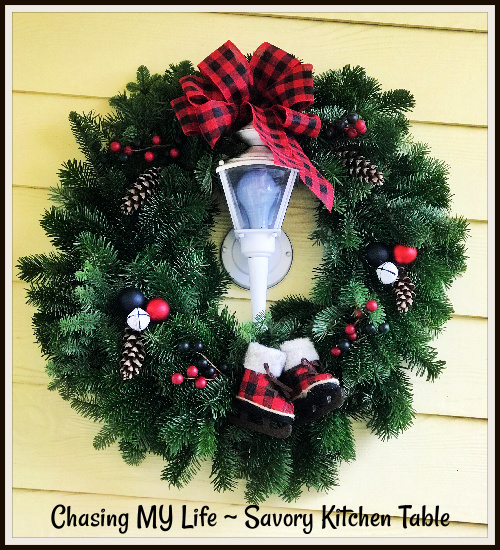 We did a charcuterie board with a lot of our favorite things for Thanksgiving eve and really enjoyed it.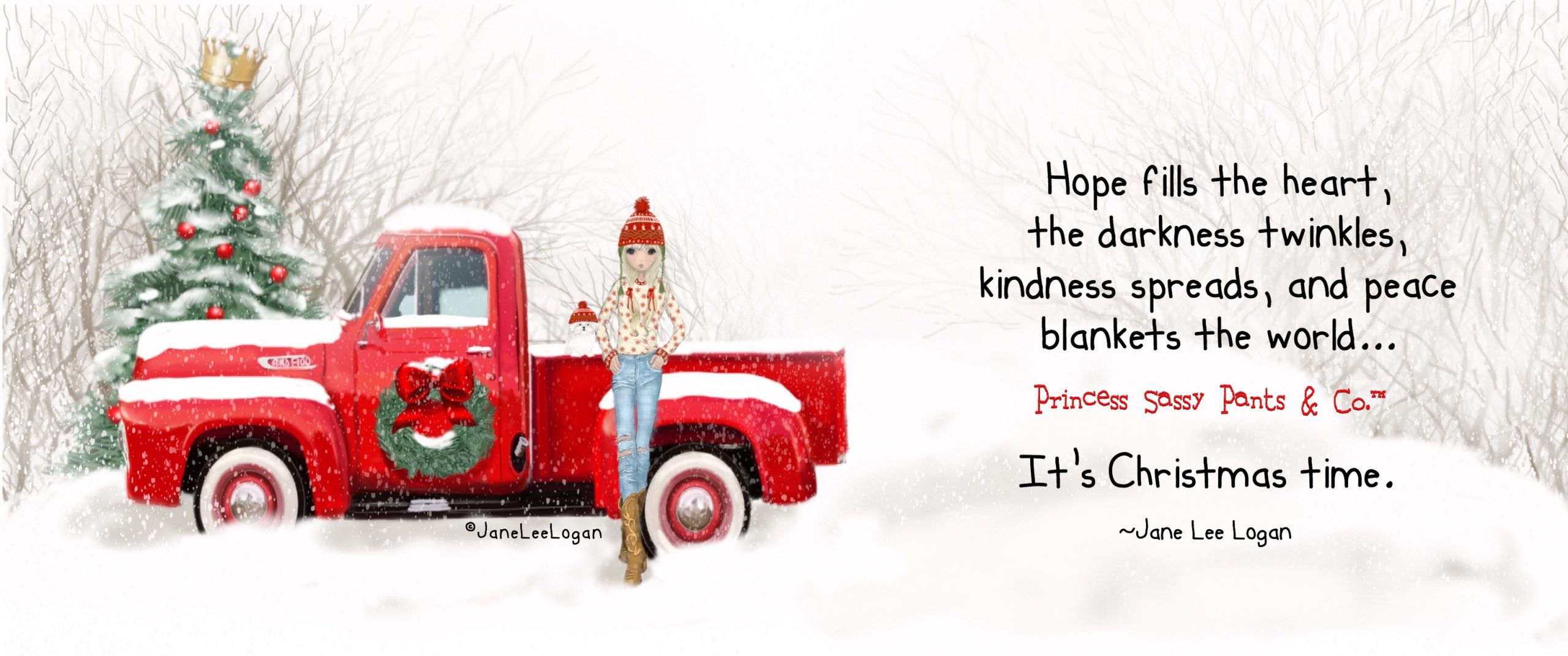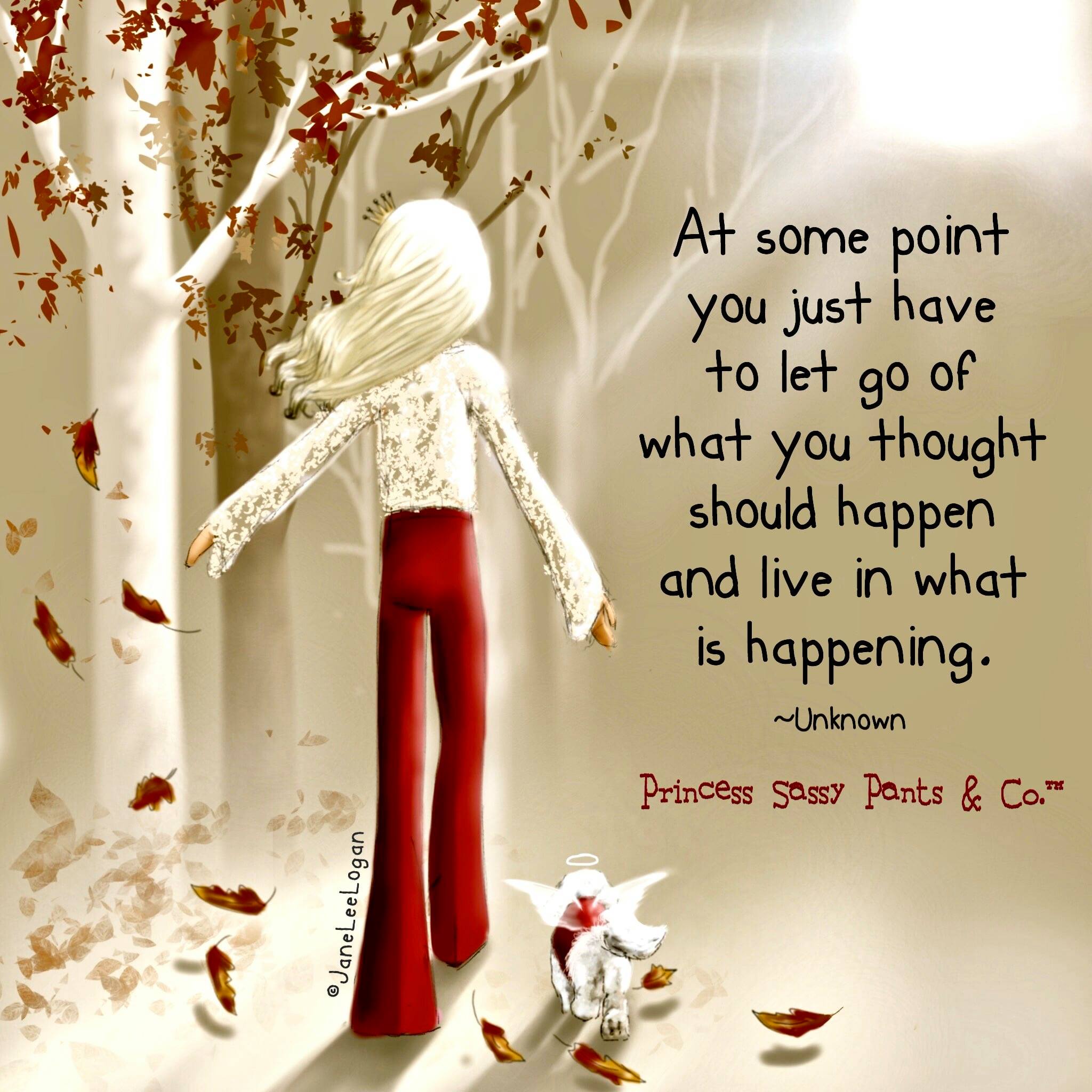 with the links to last week's posted recipes, featured party links for the week and upcoming recipes to be posted soon.
| | | | | | | | |
| --- | --- | --- | --- | --- | --- | --- | --- |
| | MONDAY | TUESDAY | WEDNESDAY | THURSDAY | FRIDAY | SATURDAY | SUNDAY |
| DINNER | THANKSGIVING EGG ROLLS | TURKEY TETRAZINI | REUBEN EGG ROLLS | C.O.R.N. CLEAN OUT REFRIGERATOR NIGHT | GRILLED CHICKEN SKEWERS with PEANUT BUTTER SAUCE | GRILLED SHRIMP PASTA | PAN FRIED STEAK & BAKERS |
| DESSERT | | BLUEBERRY SOUR CREAM CAKE | | | | | |

POTATO SOUFFLES