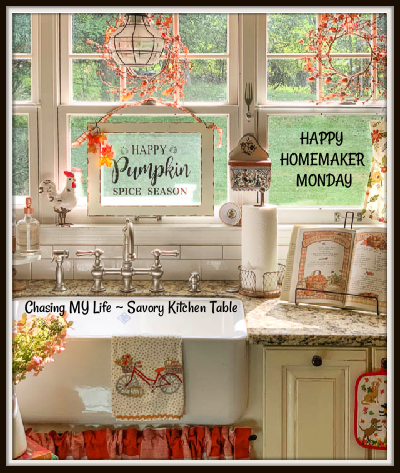 Doing Happy Homemaker Monday, EVERY MONDAY, loyally for all these years and so extensively helps keep me on track of my daily life as it summarizes the past week and lays out a fairly concise plan for the current week.
Be sure to join us for Happy Homemaker Monday and link up with our host, Sandra at Diary of a Stay at Home Mom


Good morning sweet friends. I'm not sure how, but it's Monday again and I have NO idea where  last week went. I was productive, but somehow the week still passed by too quickly! 😀
We have a storm moving in today and the temperatures are supposed to drop significantly later today and have significant rain. The rest of the week will have highs in the 40's and 50's with lows in the 30's and even more rain.



I will be SOOOOOOOO happy when the elections are over and all the horrible campaign ads stop airing!
Just realizing that this year is almost over.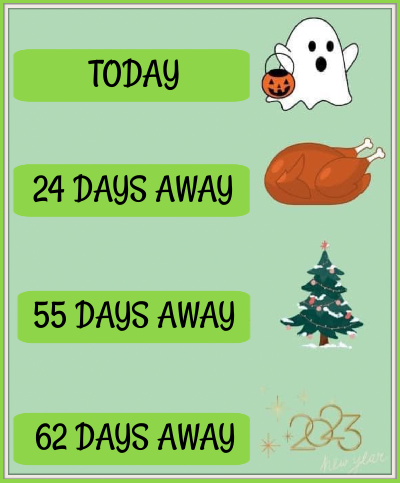 THIS WEEK'S TO DO LIST, PROJECTS & APPOINTMENTS


LAUNDRY & CLEANING

I've washed and changed out the bedding for winter. Other than that I just need to vacuum and empty the dishwasher.



GROCERIES & ERRANDS

I have a hair appointment in town later in the week so will do the few errands around that. Fortunately it is a

VERY

short list as I continue to clean out the freezer and pantry.



PAPERWORK, PHONE CALLS & PROJECTS

I've started sorting through kitchen items and Christmas boxes making piles for donation, garage sale and keeping.



RECIPE RESEARCH & MENU PLANNING

I've finished the November menu, but need some inspiration for December.

WHAT'S ON THE DVR/TV


NETFLIX

NCIS reruns



AMAZON PRIME

STARGATE ATLANTIS reruns and HOW I MET YOUR MOTHER reruns

CABLE

COOKING SHOWS

The Big Bake, Halloween Baking, Halloween Cookies, Guy's Game Night, Girl Meets Farm and the Holiday ones start later this week

COMEDIES

Young Sheldon, Ghosts, So Help me Todd (not sure about this one yet)

POLICE/DRAMAS

NCIS series – regular, LA and Hawaii, Chicago series – Med, Fire and PD, Blue Bloods, FBI series – regular, Most Wanted and International, Law & Order series – regular and SVU, Rookie, The Resident, New Amsterdam, The Good Doctor 

SYFY/FANTASY

– Quantum Leap, La Brea, The Walking Dead

REALITY

– Amazing Race


I did something last week I haven't done in a LONG time. I QUIT a book. I tried to hang in with it, but after 3 chapters I said no more! The writing and dialog were so bad…which really bothered me because I had read this author many times before 🙁

Tonight I'll start Something from Tiffany's by Melissa Hill


| | | | | | | | |
| --- | --- | --- | --- | --- | --- | --- | --- |
| | | | | | | | |
| | HAM STEAKS with CORN on the COB |  OUT with FRIENDS for TACOS at a FAVORITE TAVERN | CORN/YOYO CLEAN OUT REFRIGERATOR NIGHT or YOU'RE ON YOUR OWN |  BLACK BEAN CHICKEN with FRITOS |  APPLE BALSAMIC CHICKEN and RISOTTO CARBONARA |  PORK CHOPS and APPLE SCALLOPED POTATOES |  RED PEPPER CHICKEN and RICE PILAF |
| | | | | | | | |
| | 11/7 MONDAY | 11/8 TUESDAY | 11/9 WEDNESDAY | 11/10 THURSDAY | 11/11 FRIDAY | 11/12 SATURDAY | 11/13 SUNDAY |
| DINNER | CHICKEN & CHEESE QUESADILLA PIE | TUSCAN CHICKEN PASTA | CORN/YOYO CLEAN OUT REFRIGERATOR NIGHT or YOU'RE ON YOUR OWN | CORN/YOYO CLEAN OUT REFRIGERATOR NIGHT or YOU'RE ON YOUR OWN | COOKING DINNER  FOR EAGLES BUFFALO CHICKEN LOADED BAKED POTATO CASSEROLE, BROCCOLI SLAW and | SALAMI RAILROAD SANDWICHES | GIARDINEIRA BRUSCHETTA |
| DESSERT | | CARMELITAS | | | SNICKERS BAR BROWNIES | | |
| | | | | | | | |
We have been getting quit a nice selection of song birds and our hummingbirds are year round here.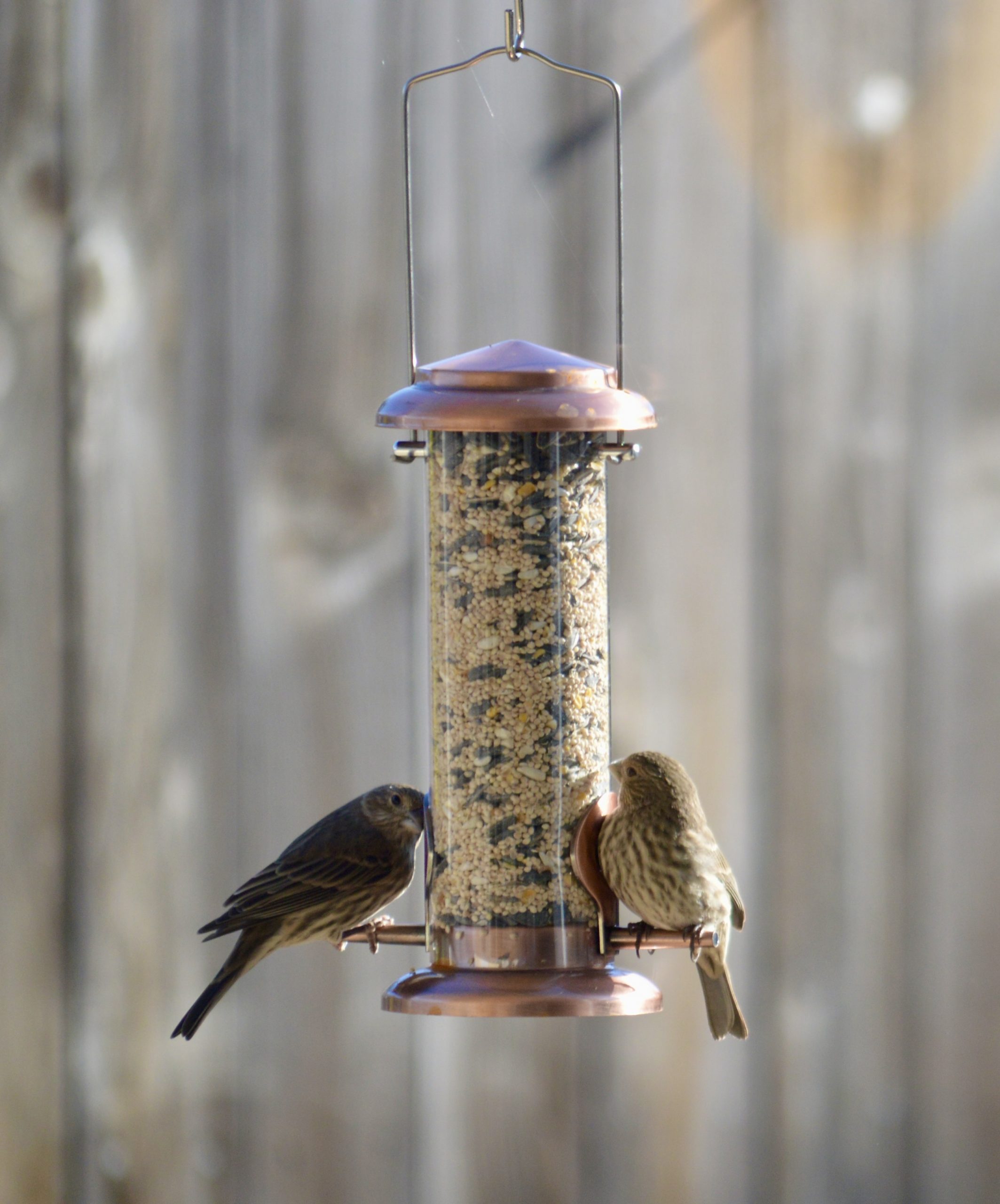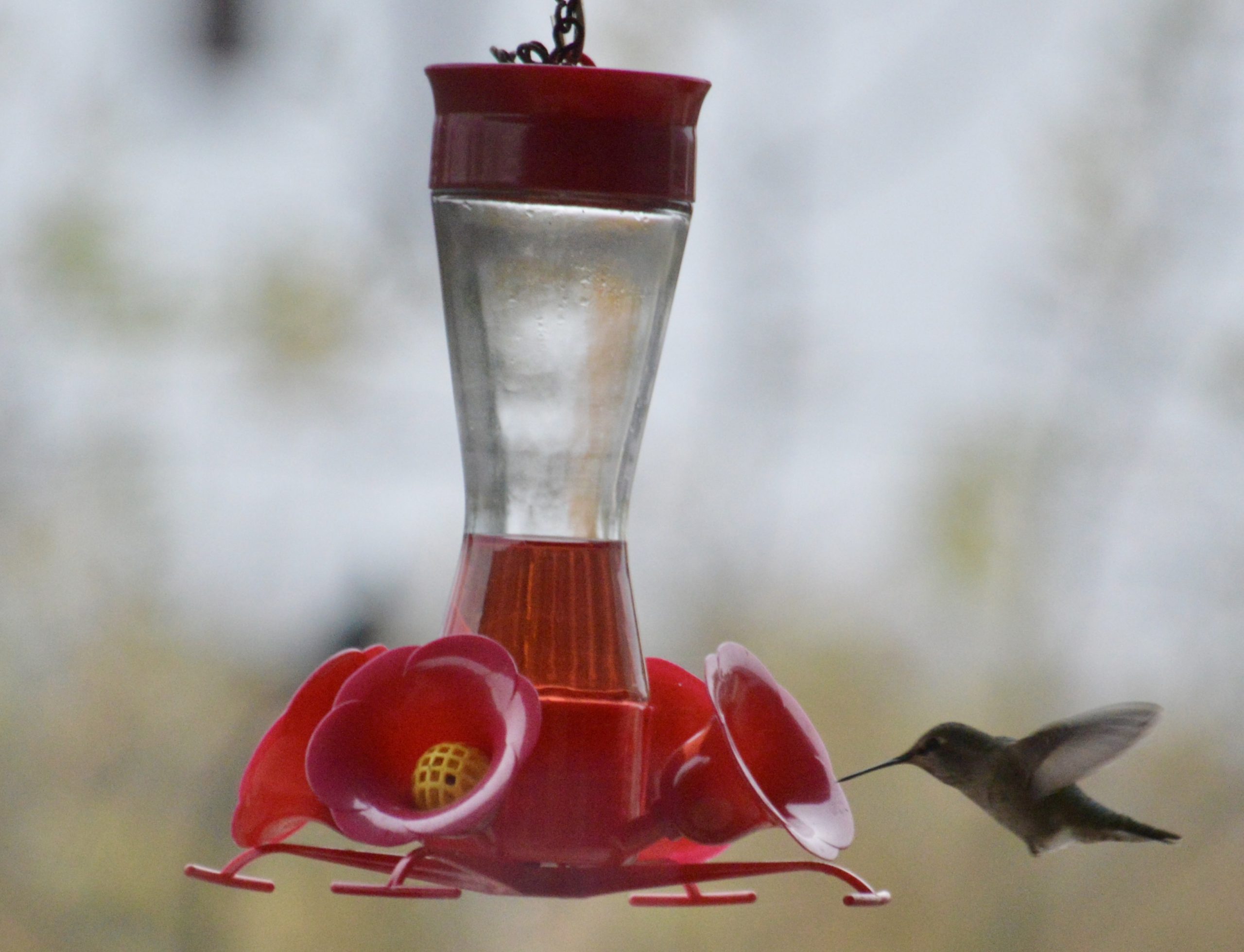 We have a new batch of kittens from the same stray. She just brought them out of hiding yesterday. The upside is that we haven't had any mice since they have been here. There are 4 again. Boots seems to be handling motherhood well, but we haven't seen Sunny (dad from the last batch of kittens) in a few months now.