Be sure to join us for Happy Homemaker Monday and link up with our host, Sandra at Diary of a Stay at Home Mom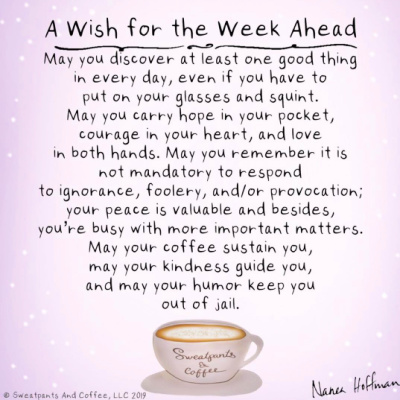 Let's face it, life has been strange these past few years since COVID and such. When I ran across this one from Sweatpants & Coffee, one of my favorite memes, I realized it was THE PERFECT sentiment to express how I feel, and I bet many others do too.
By my doing Happy Homemaker Monday, EVERY MONDAY, loyally for all these years AND so extensively it has helped keep me on track with my daily life. It truly summarizes the previous week and lays out a fairly concise plan for the current week. This helps me the most whenever my week is too busy to think or to get everything done or when I think, hmmm what did I get done last week. BUT, I couldn't do it without my coffee 😀


I tried returning to coffee every day for a few weeks, but am back mostly to hot water with my morning yogurt.
We have another cloudy week of low temps 40's, with next to no rain so I'm hoping to get a little sun time one afternoon to get a Christmas paint project done. I just need ONE SINGLE hour above 50! Lows at night will be in the high 20's and low 30's. It'll be a lots of layering (Levi's, turtlenecks, flannels…) and UGGs week.


THIS WEEK'S TO DO LIST, PROJECTS & APPOINTMENTS


LAUNDRY & CLEANING

ALL

up to date – I did a deep clean yesterday including most of the laundry after Rizzo went home. I just have our bedding to do.


GROCERIES & ERRANDS

We have friends coming for dinner on Thursday so I'll go in on Tuesday to do the grocery shopping.



PAPERWORK, PHONE CALLS & PROJECTS We canceled the trip we had planned for the end of the month to Silverton – the traffic staying at the hotel was going to be a nightmare because the light show and German market were also on the same grounds with a single point of entry. We found a better deal for what will ultimately be a better trip, closer to home

AND

for less money on top of it going to see Shore Acres! It's the first time it will be open since COVID! I took a Santa Gnome painting class last week and my friend is putting together a paint and sip party for Saturday at the Eagles post. Fortunately the picture is something completely different, autumn corn, and not another gnome 😀  I also signed up for 2 classes in December (neither of which is a gnome) that I'm also looking forward to.

RECIPE RESEARCH & MENU PLANNING

I'm working on December and January's menus, but have yet to really pin it down.

WHAT'S ON THE DVR/TV


NETFLIX

NCIS reruns – we're up to the middle of season 15



AMAZON PRIME

How I Met Your Mother reruns

CABLE The new season of Yellowstone started last night along with the new show Tulsa King starting next Sunday.

COOKING SHOWS

The Big Bake, Christmas Baking, Christmas Cookies, Guy's Game Night, Girl Meets Farm

COMEDIES

Young Sheldon and Ghosts

POLICE/MEDICAL DRAMAS

NCIS series

– regular, LA and Hawaii,

Chicago series

– Med, Fire and PD, Blue Bloods, FBI series – regular, Most Wanted and International,

Law & Order series

– regular and SVU, Rookie & Rookie Feds, The Resident, New Amsterdam, The Good Doctor, Fire Country 

SYFY/FANTASY

Quantum Leap, La Brea, The Walking Dead REALITY Amazing Race

HALLMARK

Christmas movies


While I don't always stay asleep, I have been falling asleep as my head hits the pillow each night. So, I haven't read much at all lately. I'm still working on Beyond the Moonlit Sea by Julianne Maclean.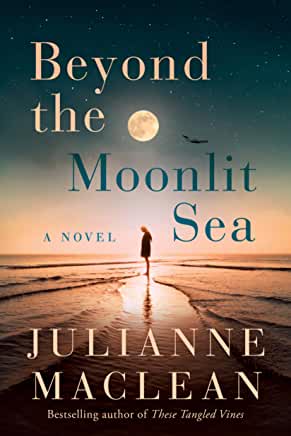 | | | | | | | | |
| --- | --- | --- | --- | --- | --- | --- | --- |
| | | | | | | | |
| |  MEXICAN QUICHE |  TUSCAN CHICKEN PASTA with LEMON THYME BROCCOLI | CORN/YOYO CLEAN OUT REFRIGERATOR NIGHT or YOU'RE ON YOUR OWN | DINNER for FRIENDS: BLESSMOSAS, CARAMEL APPLETINIS, THANKSGIVING MARGARITAS, WINTER PORK ROAST, JACKET POTATOES, SALAD | CHICKEN WAFFLES | TUSCAN CHICKEN MOZZARELLA CASSEROLE & SALAD |  RAILROAD SAMMIES with HOMEMADE GIARDINEIRA |
| | | | | SWEET LIME HATCH CHILE CHEESECAKE and KEY LIME CRANBERRY PIE | | CRANBERRY VODKA for CHRISTMAS GIFTS | |
The munchkin's munchkin went home last Saturday. She is such a sweetheart and easy to have around. We were sad to see her go. 🙁 But happy to see her comfortable back with her favorite munchkin at home.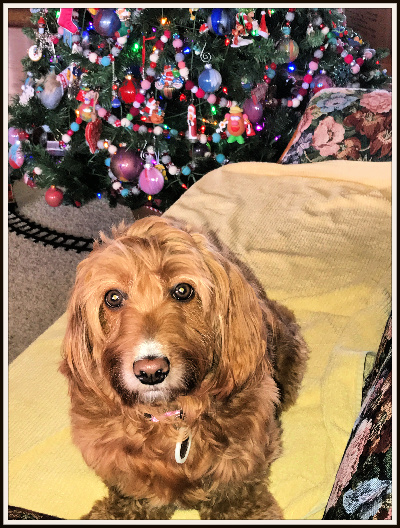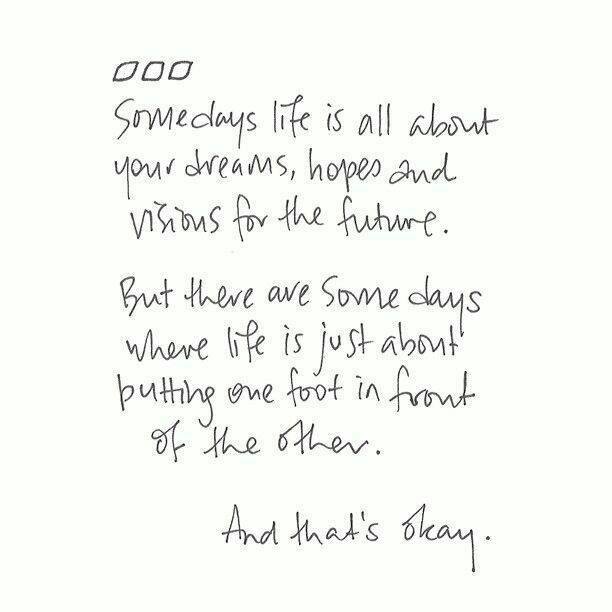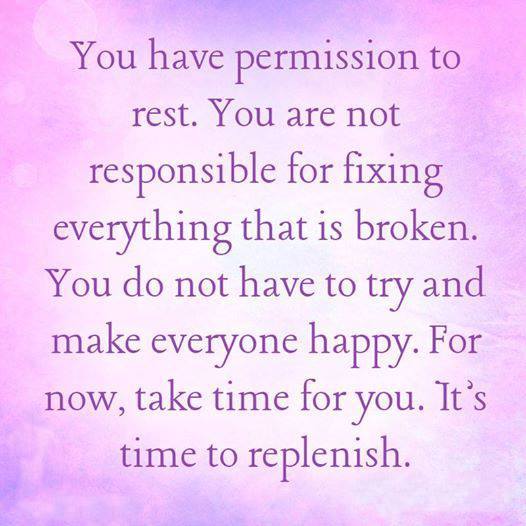 This one is just a funny. I'm too much of a perfectionist to ever do this and I do fold my fitted sheets nice and neatly. In fact I find it quite easy, though it is still a pain in the neck 😀