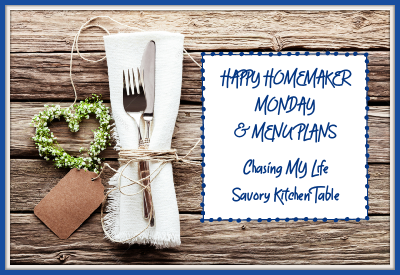 Be sure to join us for Happy Homemaker Monday and link up with our host, Sandra at Diary of a Stay at Home Mom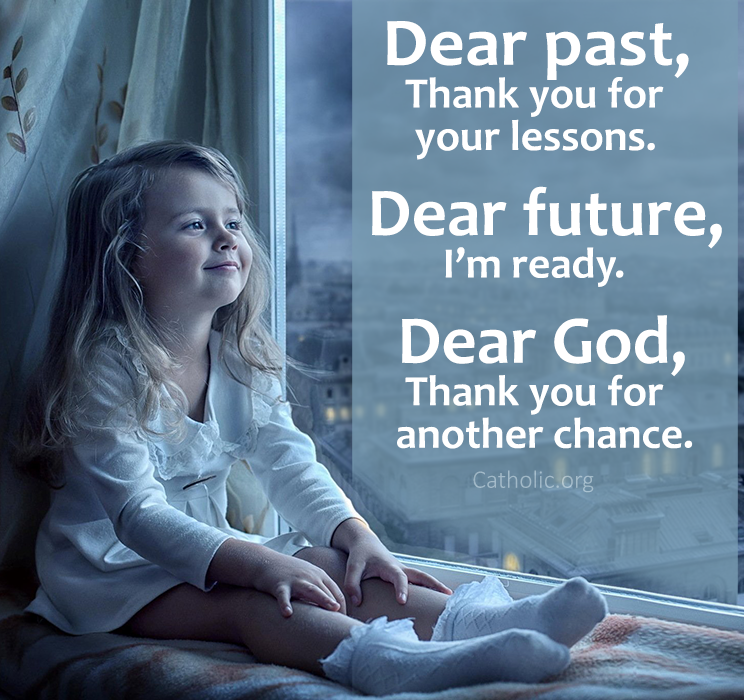 I'm so glad I didn't get too attached to the "dry" forecast that promised 10 days of sun – I knew it was too good to be true 😀 Not only did Saturday rain all day despite a dry forecast, the rain and snow are back in the forecast for this week! Once again highs in the low 40's with lows in the high 20's so it will be lots of turtlenecks, flannels and UGG's

I'm baffled by so many things, but the other day when I cam home to this HUGE box on my porch. What baffled me most was that I was only waiting for a small item to be delivered. LOL 😀 in the HUGE box (that I could pick up with 1 finger) was the small non-breakable item I ordered. So, what baffles me most is WHY? did they ship this in such a HUGE box? And we wonder why prices continue to rise so badly!

Things suddenly became an issue with my web host for both this site and my emails so I have been frantically working on some files (many, many files) to get things transferred to a new host before the end of the month. It is also a domino effect because of the domain registrations that ALSO have to be transferred. This has kept me so busy I barely have time to think, get my work done, do BLOG 365, new recipes and of course visit all of you, but I will get caught up I promise. Fortunately I had planned on using some fillers like Wordless Wednesday and Sipping Sunday to help with BLOG 365 and have many of those already lined up.

You guessed it! Hot water and yogurt 😀

THIS WEEK'S TO DO LIST, PROJECTS & APPOINTMENTS


LAUNDRY & CLEANING

I have just a couple of loads of laundry to do, a little vacuuming and deep clean the kitchen.



GROCERIES & ERRANDS & PROJECTS

Fortunately none this week so I can concentrate on some sorting for a couple days to continue the downsizing until I need to help a friend on Thursday and Friday.



RECIPE RESEARCH & MENU PLANNING

I landed the first glance at a HUGE pile of Cooks and Taste of Home magazines from this estate sale so have been choosing some recipes for February.




WHAT'S ON THE DVR/TV


NETFLIX

We are watching Vikings Valhalla

AMAZON PRIME

We are watching RIG – not sure it will keep our interest though


CABLE

We watched a few TCM movies that were a real treat last week – NIGHT SHIFT with Henry Winkler and Michal Keaton, LIBELED LADY with Jean Harlow, Myrna Loi, William Powell and Spenser Tracy & THE IRENE & VERNON CASTLE STORY which I REALLY enjoyed and started watching RULES of ENGAGEMENT at night as our comedy


I love reading WWII romance stories. I just started the Last Summer at Chelsea Beach by Pam Jenoff.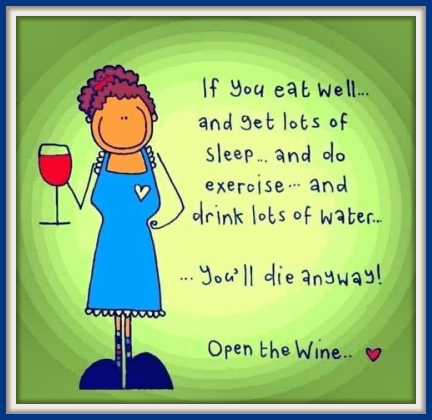 | | | | | | | | |
| --- | --- | --- | --- | --- | --- | --- | --- |
| | MONDAY 1/23 | TUESDAY 1/24 | WEDNESDAY 1/25 | THURSDAY 1/26 | FRIDAY 1/27 | SATURDAY 1/28 | SUNDAY 1/29 |
| | STUFFED MEATBALLS with BOLEGNESE SPAGHETTI |  COCONUT PEANUT CHICKEN with RICE |  GERMAN MEATBALLS & SAUERKRAUT |  PORK CHOPS & MASHED POTATO CASSEROLE |  FRENCH DIP SANDWICHES |  LEMON CHICKEN & HONEY LIME COLESLAW | GRILLED CHICKEN & POTLUCK BAKED BEANS |
| |  PINEAPPLE ANGEL FOOD SNACK CAKE |  CHAPEL SQUARES | | GLUTEN FREE VANILLA CUPCAKES with CREAM CHEESE FROSTING | | RASPEBERRY PECAN CRUMBLE BARS | |