GOOD MORNING dear friends. I hope everyone had a wonderful father's day weekend with friends and family.

I had a busy and productive week. We installed a new sail shade on the "patio" area of the Eagles Lodge in an odd shaped area so it was kind of a pain and I prepared Tuesday dinner that wasn't as successful on Tuesday as it was on Wednesday 😀 I then helped a friend who was chairing the Father's Day Lunch & Pot Luck with set-up and made the BBQ beans.

We're still working on isolating the sprinkler system problem at home – hubby and neighbor have been digging up the front yard. It's so frustrating when it's such an old system that was installed by someone else. Especially since the system does not follow any normal train of thought or direction flow.

Hubby and I even snuck in a date night with dinner at a favorite rooftop bar and a movie, Guardians of the Galaxy Volume 3. This week we're going to try and get in a bowling day.

Be sure to join us for Happy Homemaker Monday and link up with our host, Sandra at Diary of a Stay at Home Mom

Our temperatures dropped 20 degrees (today is supposed to be 59) and we're finally having a bit of rain/thunderstorms for a couple days, but it will then creep back up to the high 70's and even some 80's by the end of the week. So today I'm glad I didn't pack away all the long sleeves – I'm wearing Levis, cute floral POPS with a pink and gray flannel.

These measuring spoons are how grams taught me to cook and I still wing it today 😀 Both these funnies say a lot about where my mind is these days.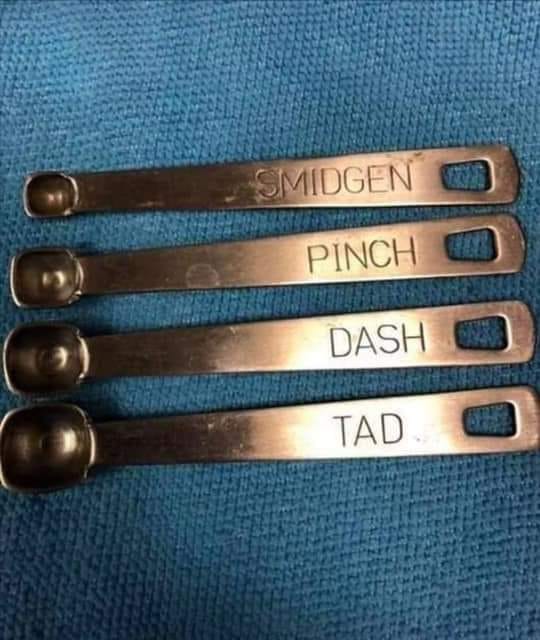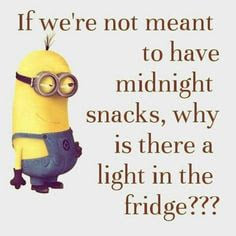 Pretty typical morning with hot water and peach yogurt
THIS WEEK'S TO DO LIST, PROJECTS & APPOINTMENTS


LAUNDRY & CLEANING

working on some deep clean areas, but laundry and ironing are up to date.



GROCERIES & ERRANDS

I have a pedicure appointment in town tomorrow so am making my list for groceries and errands to do at that time.



PAPERWORK, PHONE CALLS, PROJECTS & TRAVELS

I'm still trying to get through to the resort for arranging next year's family reunion! They are so frustrating!! No one returns phone calls or follows through.



RECIPE RESEARCH & MENU PLANNING

I just sorted out a new batch of recipes that sound interesting, but am only planned until the end of the month as of now.



WHAT'S ON THE DVR/TV


AMAZON PRIME/ACORN

DOC MARTIN just started season 8 and just about to finish up season 8 of NEWHART and it appears to be missing my favorite episode – the last one!

CABLE

not much but cooking shows on right now



I'm currently reading A Vineyard Vow, Vineyard Sunset #6 by Katie Winters

| | | | | | | | |
| --- | --- | --- | --- | --- | --- | --- | --- |
| | MONDAY 6/19 | TUESDAY 6/20 | WEDNESDAY 6/21 | THURSDAY 6/22 | FRIDAY 6/23 | SATURDAY 6/24 | SUNDAY 6/25 |
| |  CARIBBEAN CHICKEN & 3 CHEESE HASH BROWN BAKE |  HAWAIIAN HAM & CHEESE SLIDERS & POTATO SALAD |  LEMON CHICKEN & CHEESY GREEN BEAN CASSEROLE |  SHEET PAN CHICKEN & SPRING VEGGIES with CRANBERRY RICE |  PORK CHOPS & POTATOES with CRISPY GREEN SALAD |  CHICKEN PICCATA with LEMON SAUCE & SWISS POTATO BAKE | APRICOT CHICKEN & PEPPERJACK MASHED POTATOES |
| |   | | DOUBLE BANANA CAKE | |   | | |