Be sure to join us for Happy Homemaker Monday and link up with our host, Sandra at Diary of a Stay at Home Mom

Summer has FINALLY arrived to the Pacific North West. It's been pleasant and sunny with warmer temperatures during the day, but the night times have bee GORGEOUS with temperatures in the 50's and a cool ocean breeze.

This is how I'm feeling as I continue to get more organized and get those damn ducks in a row instead of all over the place! This feeling is tinged with some nostalgia and sadness though. Tomorrow marks the 30th anniversary of my father's death. They say time heals all wounds, but they're wrong. You do learn to cope with the loss, though it never truly goes away 🙁 But, he is also the man that taught me to get up each day and put one foot in front of the other to carry on, so that is exactly what I have done and (will continue to do) all these years.
THIS WEEK'S TO DO LIST, PROJECTS & APPOINTMENTS


LAUNDRY & CLEANING

Laundry is up to date, but I do have some ironing to do.



GROCERIES & ERRANDS

I did the majority of the grocery shopping last Friday, but I will be doing the normal shopping for the Eagles on Wednesday as well as the shopping for the Cribbage event we will be hosting next weekend. I'll pretty much live at the lodge from Thursday through Sunday.



PAPERWORK, PHONE CALLS, PROJECTS & TRAVELS

FINALLY

got the family reunion information straightened out and everyone is getting their reservations locked in. WHEW that was a job!

Now I'm working on getting the company that will do the concrete cutting to call me back so we can move forward on the pressure regulator/water problem. Hubby with the help of the neighbor did get the sprinklers all replaced and eliminated the minor leaks.



RECIPE RESEARCH & MENU PLANNING

I sat and prepared my menus through July on Saturday afternoon. Literally 5 minutes after I finished a girlfriend called with a party invite for yesterday that changed everything 🙂 You know what they say – Man plans, God laughs 😀



WHAT'S ON THE DVR/TV


AMAZON PRIME

The Wheel of Time, Picard



CABLE

Some NASCAR and a few odd cooking shows. Other than that it's summer 🙂 who is indoors anyway?




| | | | | | | | |
| --- | --- | --- | --- | --- | --- | --- | --- |
| | MONDAY 6/26 | TUESDAY 6/27 | WEDNESDAY 6/28 | THURSDAY 6/29 | FRIDAY 6/30 | SATURDAY 7/1 | SUNDAY  7/2 |
| BREAKFAST | PUREE COFFEE | PUREE COFFEE | PUREE COFFEE | PUREE COFFEE | BREAKFAST BAKE | BACON & FRENCH TOAST | BISCUITS & GRAVY |
| LUNCH | SALAMI & CHEESE | OUT | OUT | PASTRAMI SANDWICHES | FRIED CHICKEN WINGS w/ MAC SALAD | PULLED PORK SANDWICHES & COLESLAW | APPETIZER PLATES?? |
| DINNER | CAPERLESS CHICKEN PICCATA with LEMON SAUCE & SWISS POTATOES | FRIED CHICKEN WRAPS & CORN SALSA SALAD (EAGLES) | CHICKEN & BROCCOLI DIVAN with JASMINE RICE | YOYO or CORN You're on YOUR own OR Clean Out the Refrigerator | YOYO or CORN You're on YOUR own OR Clean Out the Refrigerator | YOYO or CORN You're on YOUR own OR Clean Out the Refrigerator | YOYO or CORN You're on YOUR own OR Clean Out the Refrigerator |
| DESSERT | | | | | | | |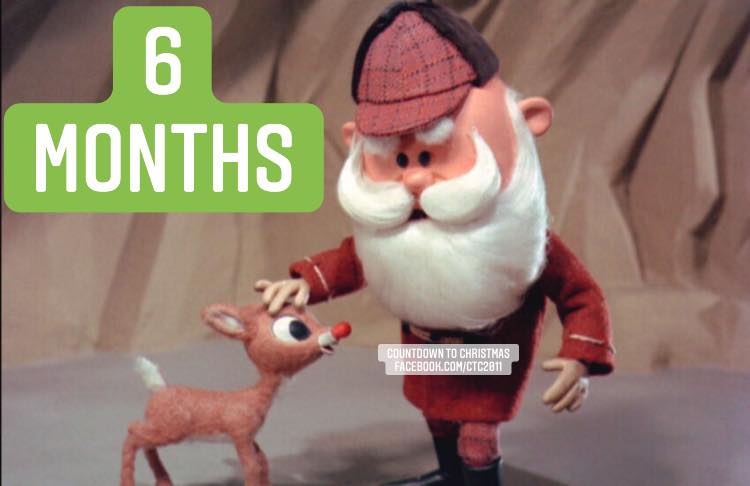 Jean noted last week that my recipes were already leaning towards Christmas 😀 I'm always in the mood for Christmas and am planning ahead. I have a new book/project that I'm hoping will inspire some new ideas for BLOGMAS 2023 😀