I hope you had as great a Thanksgiving as we did. It was a day full of relaxation, food and football.  It was a small gathering this year for us.  My uncle came for dinner and brought a yummy apple pie with Marble Slab Vanilla Ice Cream – YUMMY! The weekend was quiet – we NEVER do Black Friday anyway, but being in isolation in the house made it seem quieter than normal. I did tape AND watch several Christmas movies as well as eat some yummy leftovers which are in my opinion the best part of Thanksgiving.
When I was a kid, the Friday after Thanksgiving was the day we put up our Christmas tree, ate turkey sandwiches and started wrapping Christmas presents. Well, this year we put up decorations, ate HOT turkey sandwiches and relaxed. Living in a BIG city this year I avoid shopping on Mondays, Fridays and weekends so it was nice to have a LONG relaxing weekend.
OUTSIDE MY WINDOW & THE WEATHER OUTSIDE
While it has been more pleasant recently there are still a few days this week projected in the 80's with higher humidity, but I have realized this is my current norm and won't change until we move.
ON THE BREAKFAST PLATE
Pomegranates and cucumber salad with Green Tea
AS I LOOK AROUND THE HOUSE / WEEKLY TO DO LIST & HOUSE PROJECTS
LAUNDRY

… quite a few loads this week, towels, bedding and clothing

LIVING AREAS

… plan on doing a deep clean today and tomorrow

KITCHEN

… part of the deep clean today


STUDIO

… is mainly storage pending our move so nothing going on there

YARD

… nothing much after the weekend storms, just too wet to do anything

ERRANDS

…hospital pre-op blood and xrays Wednesday, grocery shopping, drugstore and Target

BLOG

… some recipe updating, future post planning and BLOGMAS post planning
CURRENTLY READING & TELEVISION / DVR

I finally finished reading the Bridge to a Better Life by Ava Miles book 8 in her Dare Valley Series.  I will continue her series with book #9 Calendar of New Beginnings as I'm enjoying it, but for a bit of change I switched over to Marie Force's Green Mountain #8 Can't Buy Me Love.
BIG BANG THEORY and the new YOUNG SHELDON

NCIS, NCIS NEW ORLEANS and NCIS LA, CRIMINAL MINDS, S.W.A.T.

MADAM SECRETARY, SCANDAL, DESIGNATED SURVIVOR
CHICAGO FIRE, CHICAGO PD, CHICAGO MED

BRAVE, VALOR, SEAL TEAM
LAW & ORDER SVU, BLUE BLOODS, HAWAII 5-0
MACGYVER, SCORPION, BLINDSPOT, ORVILLE, WISDOM OF THE CROWD

Z NATION, WALKING DEAD, FLASH, DC LEGENDS, INHUMANS

THE GOOD PLACE, AMERICAN HOUSEWIFE, SPEECHLESS, GREAT NEWS

THIS IS US, ONCE UPON A TIME, THE GOOD DOCTOR

GUY'S GROCERY GAMES, BEAT BOBBY FLAY, BOBBY AND DAMARIS, GUY'S RANCH

MENU PLANS FOR THE WEEK
| | | | | | | | |
| --- | --- | --- | --- | --- | --- | --- | --- |
| | MONDAY | TUESDAY | WEDNESDAY | THURSDAY | FRIDAY | SATURDAY | SUNDAY |
| BREAKFAST | FRUIT & COFFEE | SCRAMBLED EGGS | FRUIT SMOOTHIE | FRUIT & COFFEE | SCRAMBLED EGGS | TATER TOT WAFFLE BACON CHEESE SANDWICHES |  QUICHE |
| LUNCH | FRUIT & CHEESE | SOUP | MEAT ROLL-UPS | SALAD | MEAT & CHEESE | C.O.R.N. | C.O.R.N. |
| DINNER |  TURKEY TETTRAZINI | HOT TURKEY SANDWICHES |  PORK CHOPS & STUFFING |  CHILI DOGS and DEVILED POTATO SALAD |  MONTE CRISTO SANDWICHES |  MEATLOAF and PARMESAN STACKERS |  C.O.R.N. |
| DESSERT | | | | | | | |
SUCCESSFUL RECIPE LINKS FROM LAST WEEK
HOMEMAKING/COOKING TIP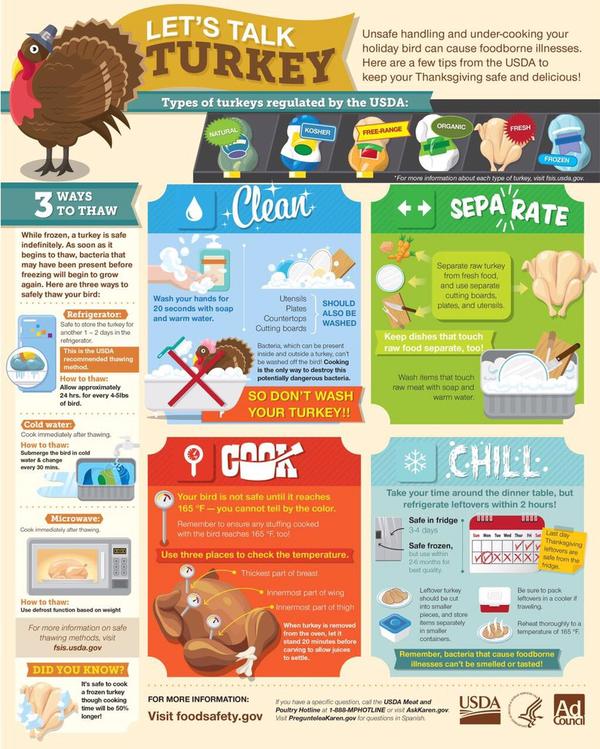 ON MY MIND / THINGS THAT ARE MAKING ME HAPPY
10 days until surgery – FINALLY! Who would think I'd actually be looking forward to such a thing?  After the past 13 months I will be so relieved to have it over that I'm actually glad it's almost here! I'm trying to get things done a month ahead to make life easier for hubby ESPECIALLY with Christmas in the middle!.
We mixed and match our recliners (since the backs come off so easy these days) so I would have the most comfortable parts in the bedroom since I'll still be sleeping in a recliner for the next several weeks.
FAVORITE PHOTO FROM THE CAMERA

On of the best things about Thanksgiving is the leftovers!
INSPIRATION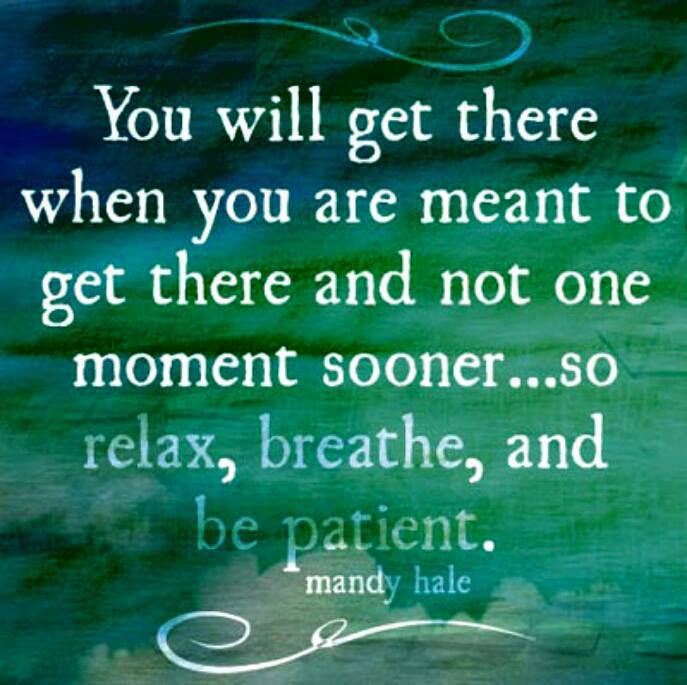 Be sure to link up with Sandra at Diary of a Stay at Home Mom for Happy homemaker Monday, Terri at Darling Downs Diaries and with Laura at I'm an Organizing Junkie for Menu Plan Monday.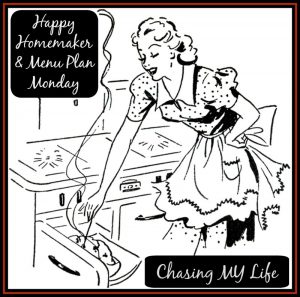 Save