This is not the prettiest of pictures, but I guarantee you that your hubby won't care what it looks like!  Super flavorful and rib sticking casserole dish for race or football day.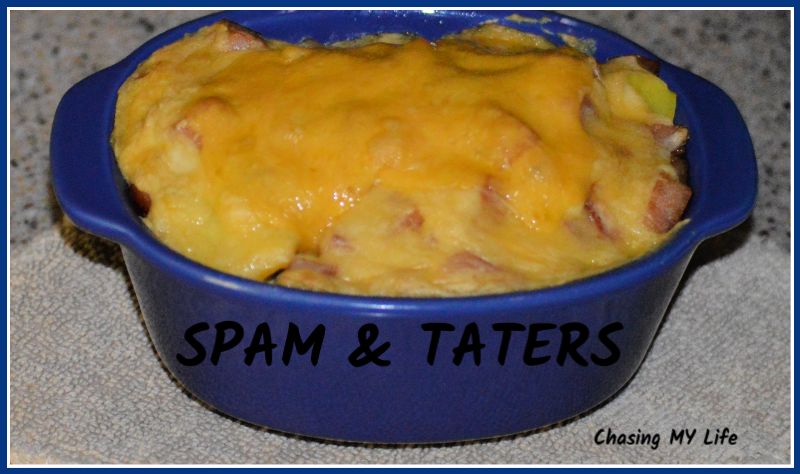 SPAM & TATERS
1 pound YUKON potatoes, washed and cubed
1 can spam, cubed
3 tablespoons butter
1 1/2 tablespoons WONDRA flour
3/4 cup milk
FRESH ground black pepper.
1 cup shredded EXTRA sharp cheddar cheese
2 thin slices cheddar cheese
Preheat oven to 350°.
Lightly grease a 1 quart baking dish.
Add spam to hot skillet and cook until browned and crisp.
Remove from heat and cool slightly.
Boil potatoes in lightly salted water until tender.
Drain potatoes and cool.
In a large mixing bowl toss spam and potatoes.
Melt butter in saucepan.
Whisk in flour and cook until golden.
Slowly add milk, stirring constantly until thickens to a creamy texture.
Blend in cheese until melted.
Pour cheese sauce over and gently toss to coat.
Spread into prepared baking dish and top with cheese slices.
Bake 20 minutes until cheese is bubbly and golden.
Serve and enjoy!