GOOD MORNING everyone! WOW we're already entering week 3 of 2019,  Why is the time passing by so fast? I'm up early and hoping for a VERY productive day.  My energy levels are still lagging, but I need to take advantage of the better weather today before the next set of storms roll in.
OUTSIDE MY WINDOW & THE WEATHER OUTSIDE & WHAT I'M WEARING – The past few days have been pretty nice, days in the 50's and nights in the 30's, at least for a couple hours midday LOL 😀 Mornings have been quite gray and foggy, but the sun makes an appearance in time for the sunset most days.  Today will be no exception, but we're supposed to be back to mostly rain by Wednesday and stay that way for the rest of the week.  I have on Levis, my favorite canvas tennies and comfy sweatshirt.

ON THE BREAKFAST PLATE Peanut Butter Oatmeal with Banana Slices and Green Tea

AS I LOOK AROUND THE HOUSE / WEEKLY TO DO LIST & HOUSE PROJECTS / APPOINTMENTS

LAUNDRY

…

ALL

caught up as of yesterday.


LIVING AREAS

… Need to vacuum and do a bit of tidying.


KITCHEN

…

REALLY

clean as I've been polishing counter tops.


YARD

… nothing


BLOG

… still need to write up a couple more new recipes and I'm still adjusting the party links to downsize the ones I participate in.   Two weeks into the new year and I have eliminated another 5 party links bringing it up to 13 gone.  There are at least 5 on the chopping block for this week or at the most the end of the month. A few blogs are still on break so I'll continue evaluating this category until I have it where I want it.  So many blogs have become too commercial and the ads as well as the layer of pages to get to the content have become just too much to bother with.


CRAFTS/PROJECTS

… I'm working on next year's Christmas gifts and will tell you it involves the fabric in the picture below and I found these great pieces on sale this past week.


APPOINTMENTS/TO DO

… I need to get the oil changed on the car, track down a few medical records to have transferred, am hoping for enough sun today to get at least the small storage space gone through in search of more needed paperwork for the VA…
CRAFTS / PROJECTS What I CAN show you  😀  but CANNOT tell you what the parts will equal.

If you know me, then you know I LOVE to cook!  I usually get several cookbooks for Christmas and I REALLY look forward to them.  The first thing I do is sit down and read them cover to cover, tabbing the recipes I want to make in the weeks ahead.  As you can see, this year was no exception.  My brother sent me the Half Baked Harvest, my girl friend Heather and munchkins gave me the Magnolia Table by Joanna Gaines and Santa brought me the Six Sisters Stuff. 
For some odd reason this process always brings to mind a specific friend, Julie.  Julie's dad was a professor at our university and they had a lot of talented kids in her family, several of which were in college at the same time which was quite costly so they lived very modestly on a professor's salary. Julie was the middle girl of 5 and was quite used to getting the hand me downs.  Julie and I became fast friends and hung out a lot.  Many times there were three of us hanging out in Julie's rec room as Julie's friend Joann spent a lot of time there too.  Joann wasn't into the college scene, but came from money and had other priorities most of the time – parties and such while we studied our butts off and worked several jobs.  Anyway, we all had our talents that we brought to the group.  
Julie used to borrow Joann's designer clothes, A LOT!   Julie also had mad sewing skills.   The funny part was (and I doubt Joann even knows this now) late at night when we were studying Julie would take a break, disassemble whatever piece she had just borrowed from Joann and whip up her own version by using Joann's piece as a pattern.  Then she'd put Joann's dress, skirt, etc… back together, no worse for wear.  Long story short (I know, too late) I think I approach other people's recipes the same way Julie approached designer clothes by taking it apart piece by piece, tweaking it to meet my flavor desires or textural expectations and putting it back together as an all new piece. 😀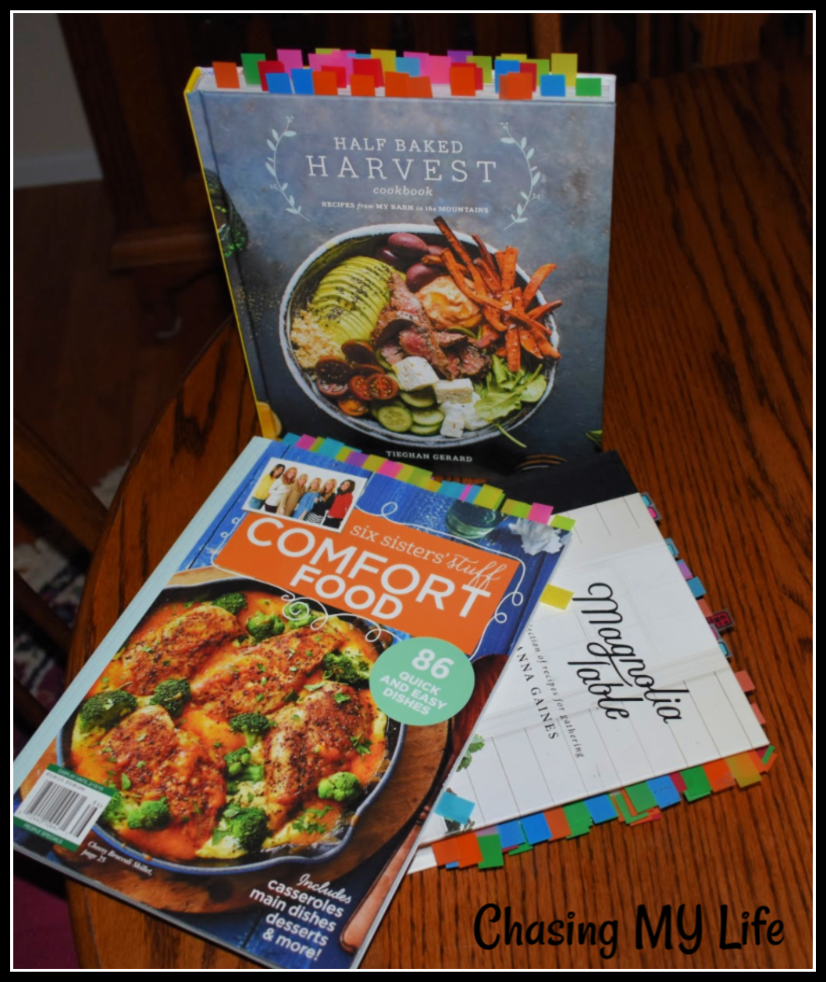 FAVORITE PHOTO FROM THE CAMERA – I just LOVE that sliver of moon that made an appearance just in time for my picture.  The clouds covered it almost immediately.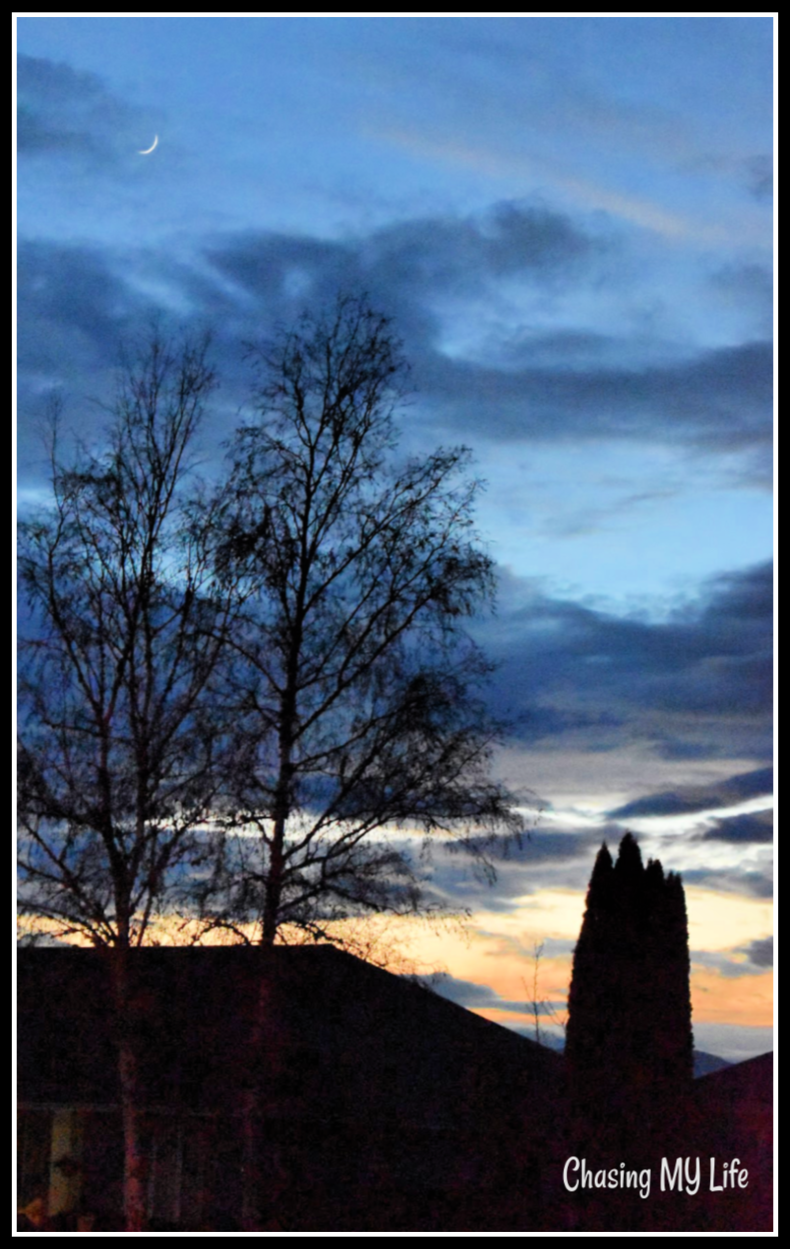 INSPIRATION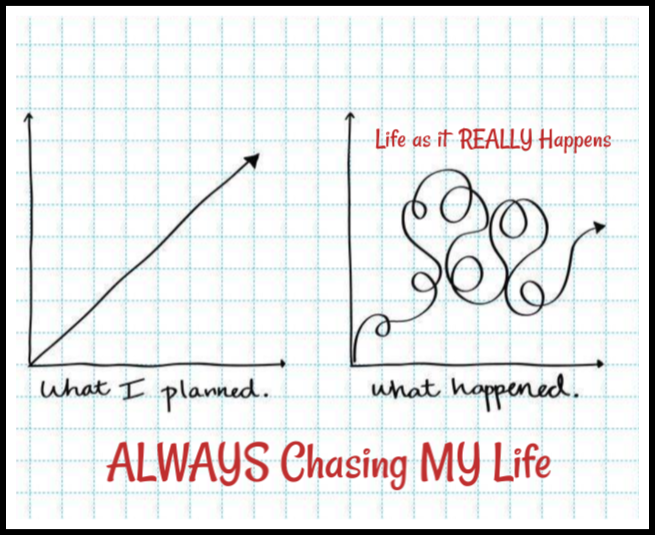 I'm ALWAYS trying to remember that life is FULL of change and my favorite saying is,
"Man plans, God laughs!"

SOMETHING INTERESTING I WATCHED We watched BIRD BOX with Sandra Bullock this past week – scary, but interesting movie.  I'm really sad 🙁 though to hear that teens are actually being so stupid and using movies like this to act out stupid scenarios for social media challenges/DARES.
I'M READING I still didn't get much reading done this past week so I'm still reading: The Misadventures of Catie Bloom: a romantic comedy (Bloom Sisters Book 1) by Brooke Stanton
WHAT IS ON THE DVR, I LIKE OR ON THE LIST TO WATCH With shows just coming off hiatus we are actually pretty caught up on prime time shows with no DVR backlog.  There is a growing list for NetFlix and Amazon Prime.

HEALTH & BEAUTY TIPS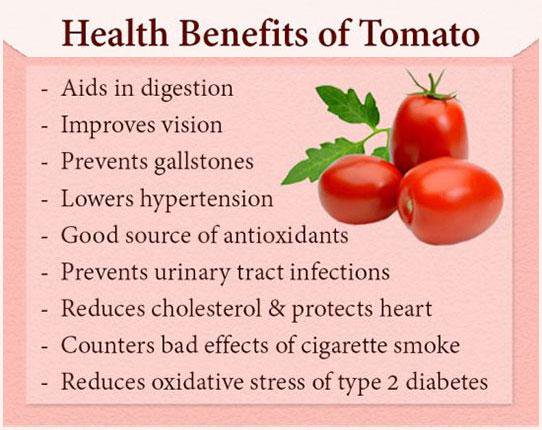 HOMEMAKING/COOKING TIP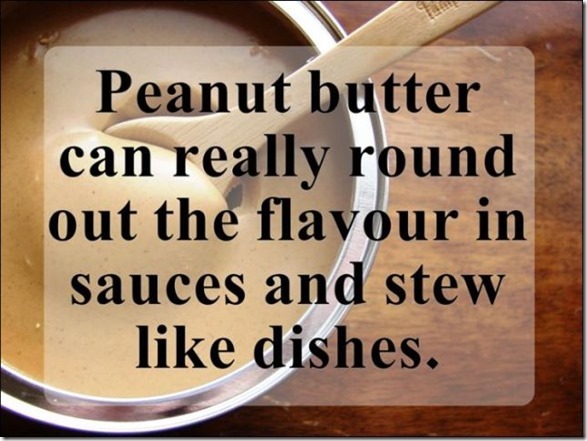 MENU PLANS FOR THE WEEK
BREAKFAST

LUNCH

DINNER

DESSERT

MONDAY – FRIDAY

GREEN TEA,

BANANA & YOGURT

CHICKEN or TUNA SALAD

MONDAY

MEXICAN LASAGNE

TUESDAY

HAWAIIAN CHICKEN

WEDNESDAY

THURSDAY

TORTILLA BAKE

FRIDAY

FUDGY BROWNIES,

CHOCOLATE BANANA BREAD

OR

CRANBERRY PEAR CRISP


SATURDAY

BISCUITS & SAUSAGE GRAVY BAKE

CHEDDAR CHICKEN POTPIE

SUNDAY

QUICHE LORRAINE

PERUVIAN SHEPHERD'S PIE
SUCCESSFUL RECIPE LINKS FROM LAST WEEK
ROAST PORK with APPLE PEAR CREAM SAUCE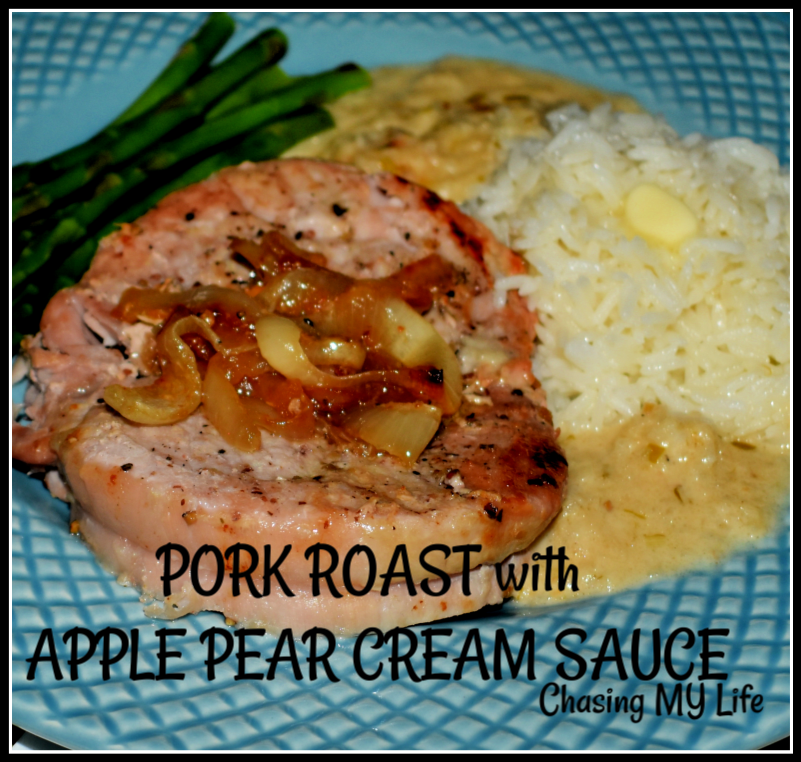 PUB BURGERS with TANGY PUB SAUCE
BAKED SPICY BACON GREEN BEANS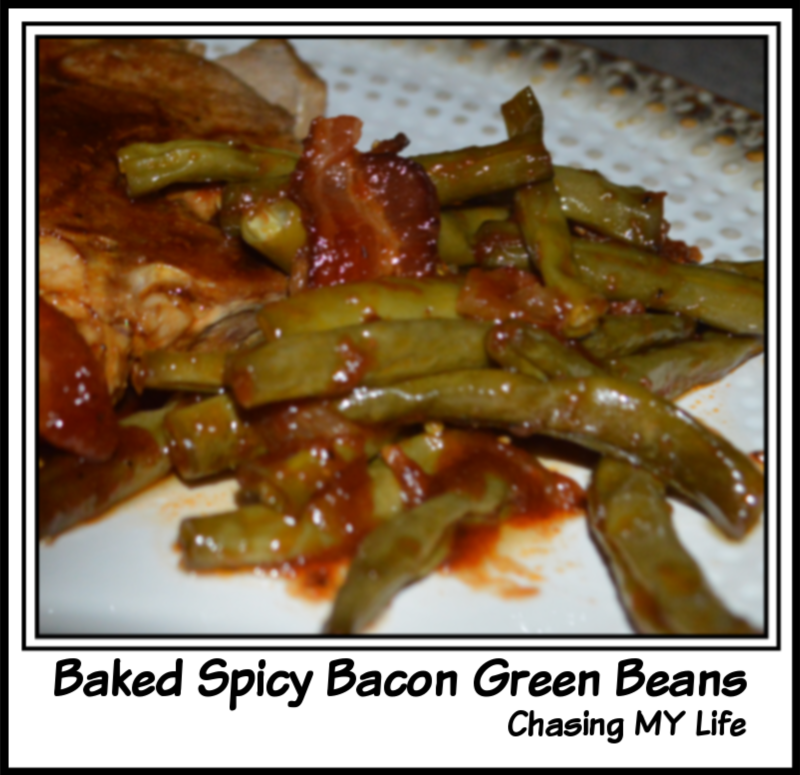 CHICKEN & RICE CASSEROLE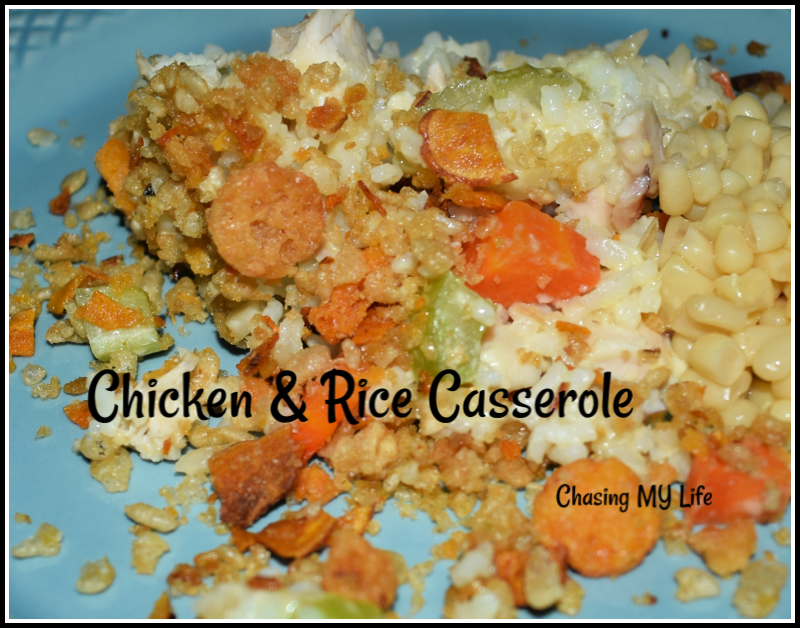 WHISKEY CHILI MEATBALLS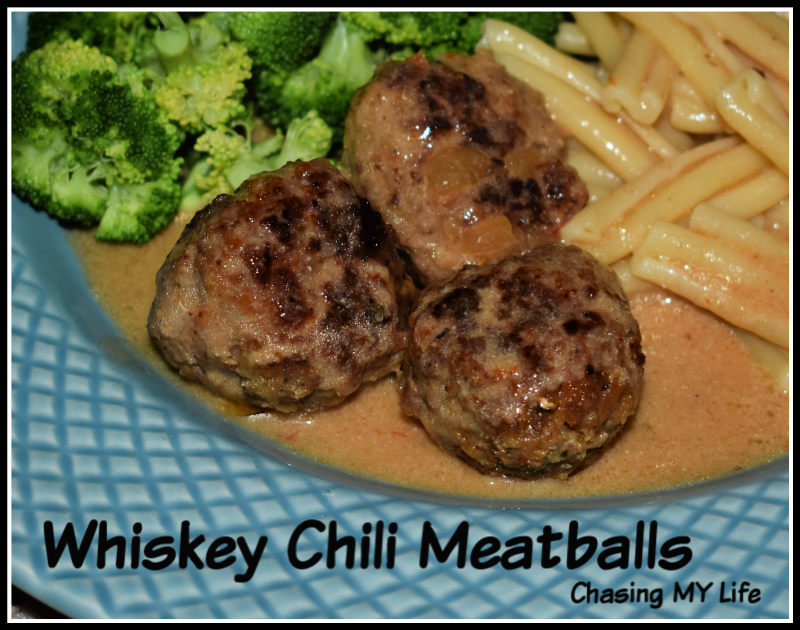 WHISKEY BBQ CHICKEN