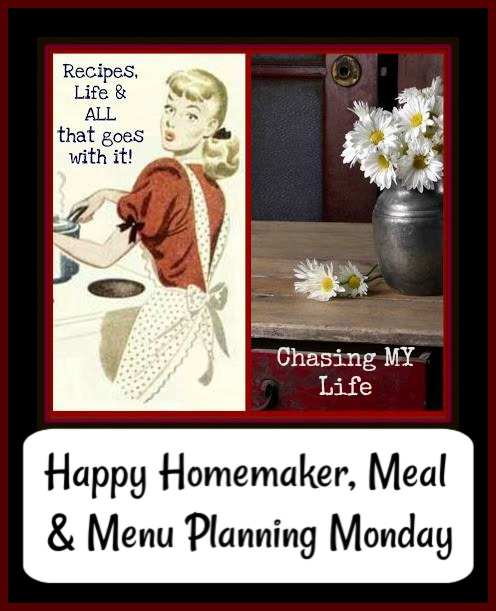 Be sure to join us and link up with
Sandra at Diary of a Stay at Home Mom for Happy Homemaker Monday
GOOD MORNING How was your week my friends?  Mine was busy getting ready and packing stuff to take on our Thanksgiving trip, but be a bit ready for the Christmas season as soon as we return too.  I got my Christmas cards addressed, family reunion flyers addressed, oil changed, tires rotated, laundry done and we even got in some play time at the Sip & Stroll in a neighboring town and picking up the parts to refinish a 19th century mahogany drop leaf table with barley twist legs that we had picked up at a junk store – they had no idea what they had!  It is well worn, but ALL original right down to the bumper stops and in EXCELLENT condition for a table well over 100 years old.  I've been wanting one like this for a LONG time.  These are the before pictures.  Imagine what a beauty it will be AFTER refinishing.  It will only take a few hours of work, $30-$40 in materials and it will be a beauty!  We picked it up for $45 and it is worth over $2000 refinished NOT that we'd sell it.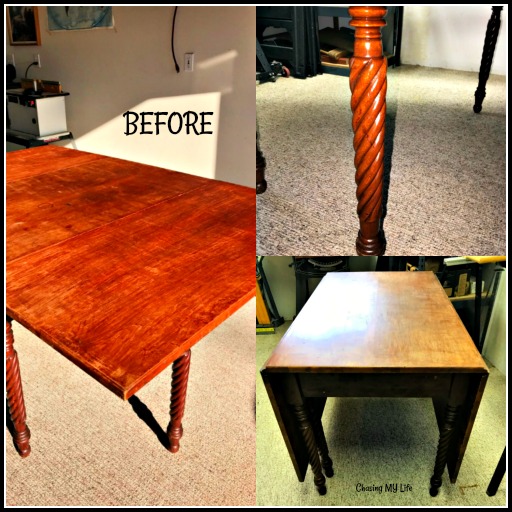 OUTSIDE MY WINDOW & THE WEATHER OUTSIDE & WHAT I'M WEARING It's supposed to get up to 45° today, but I have my doubts unless the sun breaks through at some time which is NOT predicted.  It's 33°, gray and a foggy rain right now, a little cool but otherwise normal for this time of year.  The snow prediction is definitely early for us here.  I have Levis, a long sleeve t-shirt and one of my comfiest flannels with UGGs ready for today.


ON THE BREAKFAST PLATE Mixed Berry Yogurt & Hot water
AS I LOOK AROUND THE HOUSE, WEEKLY TO DO LIST, HOUSE & CRAFT PROJECTS, APPOINTMENTS
LAUNDRY, LIVING AREAS & KITCHEN…

laundry is done, bags are packed, house is tidy



YARD…

not a darn thing



APPOINTMENTS & TO DO…

it's Thanksgiving, so nothing but what we want



BLOG…

Getting ahead on BLOGMAS, caught up on BLOGEMBER, upcoming recipes



CRAFTS/PROJECTS…

bowling pin snowmen



ON MY MIND / THINGS THAT ARE MAKING ME HAPPY Praying that things go well family wise between hubby and his LIL sister regarding their parents end of life celebration.

I made a date with a friend for the upcoming Craft fair and lunch afterwards.  We're going to have so much fun!
WHAT IS ON THE DVR, I LIKE OR ON THE LIST TO WATCH/SOMETHING INTERESTING I WATCHED We about halfway through Dolly Parton's Heart Strings on Netflix – a series of heart warming stories. 
The DVR is finally getting cleaned out with the fall finales taking place.  Some of the shows we're watching for this year are (though a couple are quickly becoming non-essential and a few others are in their final seasons):

CRIME, POLICE & MEDICAL

  – Chicago Series (Medical, FIRE and Police), Law & Order SVU, Blue Bloods, Hawaii 5-0, Magnum PI, FBI, NCIS, NCIS LA, NCIS NOLA, All Rise, Bluff City Law, The Resident, New Amsterdam, The Good Doctor, StumpTown, The Rookie, Bull, 911, Emergence, Seal Team

COMEDIES & FAMILY

– Young Sheldon, The Good Place, The Unicorn, American Housewife, GOD Friended me

REALITY

– Dancing with the Stars
I'M READING I'm still reading Charming Hannah by Kristen Proby, book #1  from her BIG Sky series but am almost finished and loaded a few fun Christmas stories for the rest of the year.
FAVORITE PHOTO FROM THE CAMERA Last week we had to get the oil changed and the tires rotated for our Thanksgiving week trip.  The oil change went fine, but the tire rotation was backed up for hours so Chris (the shop owner) asked if we'd come back EARLY the next morning as they were opening and he'd get us right in.  We reluctantly agreed (I was looking forward to sleeping in on Friday, but oh well).  But, boy am I glad we didn't sleep in.  The tire rotation, Wally World and breakfast at a favorite grill were all accomplished by 9AM.  The favorite grill is farther out in the country though and I was rewarded with these fun pictures of the sun TRYING to shine through the fog in the field across from the frosted over collapsed horse stables, a side effect of Snowmaggedon 2019.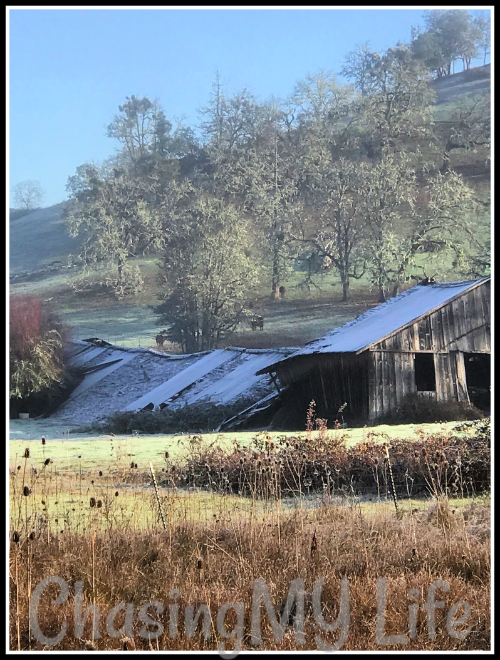 INSPIRATION & A FUNNY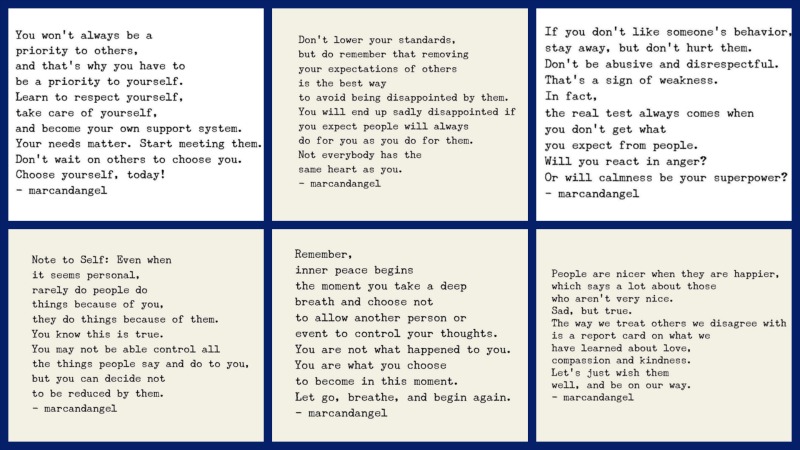 Always the perfect time for an oldie but goodie!  "As God is my witness, I thought turkeys could fly"
HEALTH & BEAUTY TIPS
HOMEMAKING/COOKING TIP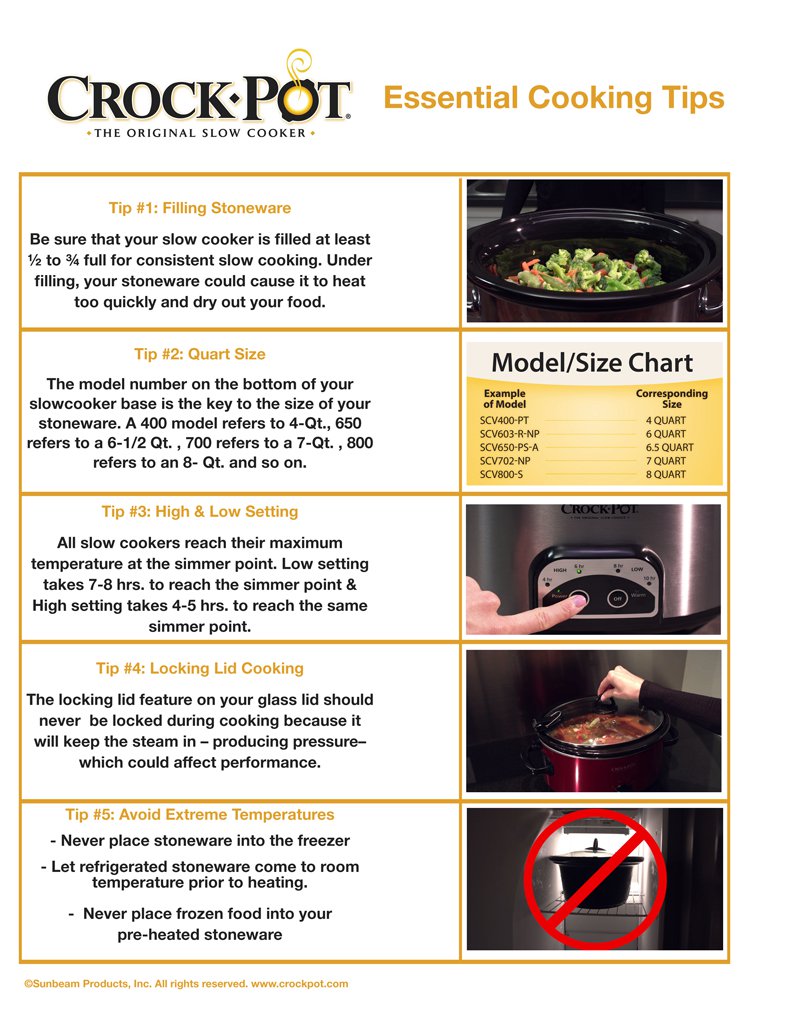 MENU PLANS FOR THE WEEK
MONDAY – TEX MEX CHICKEN STEW
TUESDAY – ORANGE GINGER GLAZED CHICKEN with BACON WRAPPED ASPARAGUS
WEDNESDAY – GARLIC HERB PORK CHOPS WITH SALAD
THURSDAY – THANKSGIVING with SIL and family

FRIDAY – CHICKEN IN MUSHROOM SAUCE
SATURDAY – LEMON CHICKEN PAILLARD with SALAD
SUNDAY – FRENCH ONION PORK TENDERLOIN with CREAMED CARROTS
SUCCESSFUL RECIPE LINKS FROM LAST WEEK
FEATURED PARTY LINKS FOR THIS WEEK
RECIPES TO LOOK FOR THIS NEXT WEEK
GARLIC & HERB PORK CHOPS
BANANA UPSIDE DOWN CAKE
LEMON CHICKEN PAILLARD
TEX MEX CHICKEN STEW
STRAWBERRY PRETZEL DESSERT