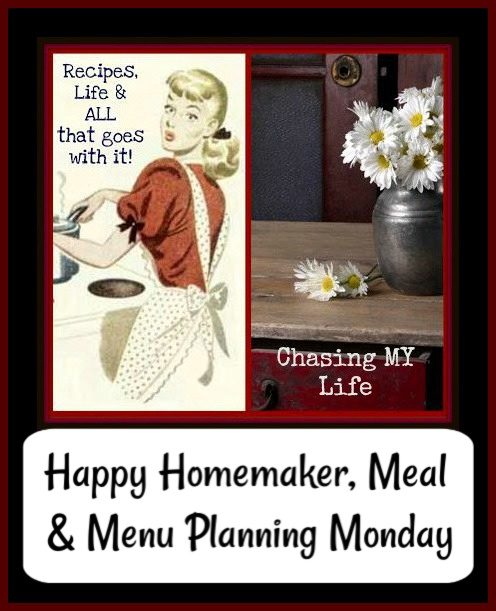 GOOD MORNING HAPPY NEW YEAR may 2021 bring us ALL the much needed relief & joy that we deserve. I have high hopes for 2021, but also realize that the changing of the number from 2020 to 2021 doesn't really change anything, we still must be vigilant and cautious to outlast this pandemic. I do hope that it changes a few attitudes though! I hope you had a quiet, but wonderful New Year's celebration at home and are all in good health.
I spent the weekend sorting, packing and purging Christmas decorations getting ready to do a deep clean this week. Hubby began prepping for the new tile project in the back bedroom bathroom so that the worst of the mess was done before deep cleaning. We ordered the tile, bought the paint and a few supplies, but then as he was prepping we found a small issue and will need to make another trip to Home Depot so we can deal with it 🙁
I HATE that USPS delivers AMAZON on Sunday. Whatever it is can wait one more day in my opinion!  BUT, I do appreciate our delivery people. I happened to be walking by the front door yesterday when one of our regular carriers rang they bell. I always give them a little time to pick out a treat and then walk away before I open the door. As I opened the door he was just getting back into his truck and yelled out a thank you and telling me what a nice thing it is to have the treats and drinks available. I thanked him for thanking me and decided that I won't take it down now that the holiday season is over, but leave it up since we are getting more things delivered during the pandemic and delivery people are working harder than ever. It isn't much, but it is something I can continue doing. I'll cycle in more seasonal drinks and treats as we move through time.
Be sure to join us for Happy Homemaker Monday and link up
with our host, Sandra at Diary of a Stay at Home Mom
OUTSIDE MY WINDOW & THE WEATHER OUTSIDE, WHAT I'M WEARING & HOW I'M FEELING THIS MORNING BIG surprise, but we're supposed to have another cold and rainy week here in the Pacific North West. I'm going to do the grocery shopping this morning, so I'm wearing Levi's, a soft pink hoodie and my favorite rain resistant clogs.

ON THE BREAKFAST PLATE Hot water, mixed berry yogurt and an apple

THIS WEEK'S TO DO LIST, PROJECTS & APPOINTMENTS


LAUNDRY & CLEANING

I need to finish taking down the tree and sorting Christmas decorations for donation before doing a deep clean. There are a couple loads of laundry to do before we kick this week into high gear and tackle some painting in both bathrooms.


GROCERIES & ERRANDS

I just need a little produce and dairy as I continue my quest to clean out the freezer and pantry to start the new year off fresh.

PAPERWORK & PHONE CALLS

Just a couple

.

RECIPE RESEARCH & MENU PLANNING February is done and I'm working on March. There are a couple of tutorials I'm working on for January.  I hope to do one or two each month in 2021 in an effort to clean up all my notes and desktop. 😀

WHAT'S ON THE DVR/TV


NETFLIX

There wasn't much on last week and we watched a few movies (some of which were older); CHRISTMAS BREAK IN with Danny Glover was cute, KNOCK AROUND GUYS with Vin Diesel was good for an older style mobster movie, 3 DAYS TO KILL with Kevin Costner was really good. Several friends recommended SCHITT'S CREEK and we'll start it this week probably.

REDBOX

LOVE & MONSTERS was pretty good for a comedic horror film and HONEST THIEF with Liam Neeson was quite good also.

PRIME

DEATH OF A SHADOW is a science fiction WWI film was pretty good except it was all in German.



HULU

We finally finished Melissa and Joey



DISNEY+

We just signed up for this and there are several movies in particular that we want to watch as well as the Mandalorian series that everyone is raving about.




CABLE

Not much but cooking shows last week – Kid's Baking is back. Most of the shows we like will be returning later this week and there are even a couple new shows starting over the next couple of weeks. We did see HANCOCK with Will Smith, Charlize Theron and Justin Bateman on SYFY and it was really good – not sure where we were in 2008 when it first aired. WORST COOKS began a new season last night and

EVERY

season I ask how there can be so

MANY

oblivious people out there!
I'M READING
Let It Be by Marie Force, a novella of her Vermont series
FAVORITE PHOTO FROM THE CAMERA We were surprised by a nearly professional grade fireworks show that a neighbor just over the back fence and across the highway had on New Year's Eve. He started quite early and between the FOG and SMOKE from the fireworks, the pictures aren't great, but it was fun to watch none-the-less. 😀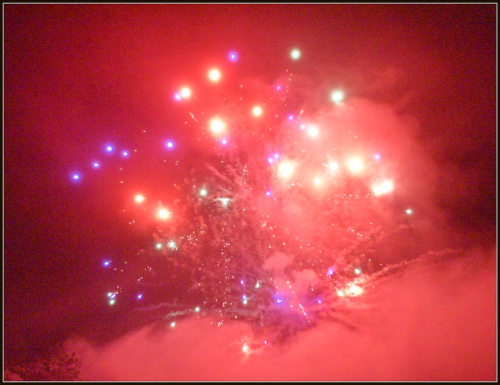 INSPIRATIONAL
LIFE TIP In an effort to break a few bad habits acquired during the pandemic of the last 9 months I've joined Martha over at Seaside Simplicity in NOT making resolutions this year, but doing Lifestyle changes instead.  You can read about it here. So this life tip seemed appropriate AND true!

HOMEMAKING/COOKING TIP
MENU PLANS FOR THE WEEK
| | | | | | | | |
| --- | --- | --- | --- | --- | --- | --- | --- |
| | MONDAY | TUESDAY | WEDNESDAY | THURSDAY | FRIDAY | SATURDAY | SUNDAY |
| DINNER | LOGGER'S PIZZA with homemade RANCH DRESSING | SAVORY STUFFING BREAD & LEMON CHICKEN SOUP | ITALIAN FRITTATAS |   C.O.R.N.   clean out refrigerator night | ROSEMARY BUTTER CHICKEN | STEAKS ON THE NEW GRILL | HAM & GRUYERE QUICHE |
| DESSERT | | CRANBERRY UPSIDE DOWN CAKE | | | | | |
SUCCESSFUL RECIPE LINKS FROM LAST WEEK
LEMON PEPPER CHICKEN WINGS (AIR FRYER)

FEATURED PARTY LINKS FOR THIS WEEK
RECIPES TO LOOK FOR THIS NEXT WEEK OR SO
ROSEMARY BUTTER CHICKEN
LEMON CHICKEN SOUP
SAVORY STUFFING BREAD