Be sure to join us for Happy Homemaker Monday and link up
with our host, Sandra at Diary of a Stay at Home Mom

I hope you are all doing well and I promise to play a better catch-up game this week now that I'm home! I'm still playing catch-up on mail, laundry, current events/news (so much happened while we were traveling), etc…, but I'm home! As wonderful as the trip was, it's always good to get back!
Oh my can you believe it is November already? 24 days until Thanksgiving and 54 days until Christmas if you were wondering! I can say that now that Halloween is over. I hope your was great whatever you did. Ours was quiet with about 4 dozen or so kids. At one point we wondered why we heard them coming to the door, but not ringing the bell when we realized they were just taking from the delivery driver bins 😀 We brought those inside so they would ring the bell for the Halloween candy instead. HA HA, It never occurred to me to bring those in.
I was planning on doing BLOGTOBER and BLOGEMBER this year, but honestly will be lucky to do BLOGMAS. I do have high hopes of returning to a more normal blogging in 2022.
We're back in the cool fall of the Pacific Northwest! I'm absolutely loving it, but need to get my wardrobes changed out to warmer clothes and soon! Highs will be in the low 50's with the lows in the high 30's and lots of clouds and rain. Flannel shirts and UGG's are in! 😀


Hot water and pear applesauce
THIS WEEK'S TO DO LIST, PROJECTS & APPOINTMENTS


LAUNDRY & CLEANING

Believe it or not, but I'm caught up! I didn't do laundry the week before we left so that made things worse! I won't be making that mistake again! Doing a month's worth of laundry in one weekend is horrible!



GROCERIES & ERRANDS

Hubby has an appointment later today and we have a few errands to run. I have a pedicure tomorrow and will do the grocery shopping and remaining errands the.



PROJECTS I'm trying to get ahead of the game this year on Christmas cards and presents being wrapped early and ready for shipping with all the shipping channels being overloaded. I'm also working on the "down sizing" sort for winter so we can do a

BIG

garage sale in the spring.

PAPERWORK & PHONE CALLS

I need to go through my desk and play catch up on paperwork as well as a couple phone calls.



RECIPE RESEARCH & MENU PLANNING

I have the menus planned through Thanksgiving, but beyond that I need to go through and decide

.

DVD

There is so much to catch up on on the DVR alone that I don't know where to begin. We made a bit of a dent in it over the rainy weekend.

We got through 12 books of the Jana DeLeon Miss Fortune series while on the trip and I didn't get much reading done at night, but did finish the 21st book in the series. I'm about to begin the 3rd in the Bayou Magic series by Kristen Proby.
I'm still editing the last of the trip photos, but those of you that follow my Instagram have seen most of them already. I still have the last few days of the trip to go, but hope to get them up on Instagram the next couple days. 😀 One of my most favorite is this old photo booth style composite of lunch with some of our oldest friends 😀 I know I shared it last week, but it's still one of my favorites 😀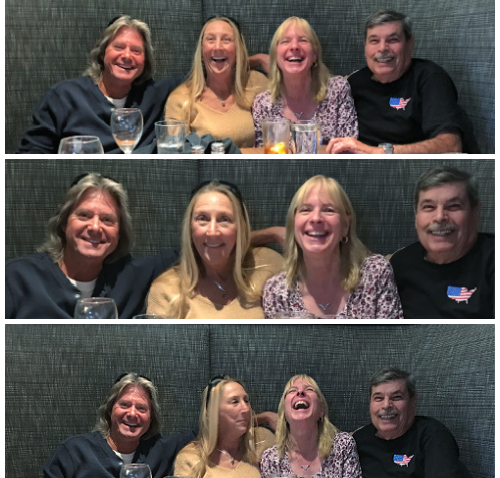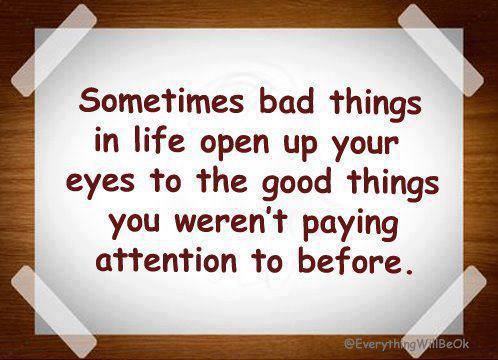 with the links to last week's posted recipes, featured party links for the week and upcoming recipes to be posted soon.
| | | | | | | | |
| --- | --- | --- | --- | --- | --- | --- | --- |
| | MONDAY | TUESDAY | WEDNESDAY | THURSDAY | FRIDAY | SATURDAY | SUNDAY |
| DINNER | CHICKEN PARMESAN CASSEROLE | 1000 ISLAND PORK CHOPS | C.O.R.N. CLEAN OUT REFRIGERATOR NIGHT and GRANDMA'S APPLE CAKE | MEATBALLS & PASTA with SALAD | HOT ITALIAN SANDWICHES | MEXICAN STREET CORN CHOWDER | PAPRIKA RUBBED CHICKEN |
| DESSERT | | | | | | | |


PISTACHIO CRUSTED ROCK FISH or HALIBUT
ROASTED TOMATILLO CHILI
ENCHILADA MEATBALLS, RE-FRIED BEANS & TEX-MEX RICE