Good morning. I hope everyone had a great week. I'm having an off morning so will just get to it.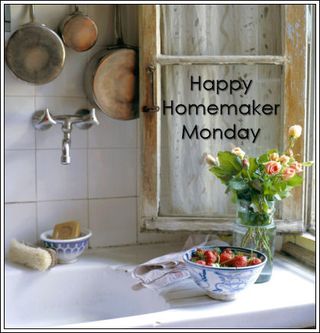 Be sure to link up with Sandra at Diary of a Stay at Home Mom for Happy homemaker Monday and with Laura at I'm an Organizing Junkie for Menu Plan Monday.
OUTSIDE MY WINDOW & THE WEATHER OUTSIDE
Today is gorgeous so far, but last week and the rest of this week have and are scheduled to be up, down and sideways with weather changes by many degrees and thunderstorms.
ON THE BREAKFAST PLATE
HONEY NUT CHEERIOS, BANANA & GREEN TEA
CRAFTS / PROJECTS
I have a few sketches going, a little dishrag crocheting and a mixed media project that I'm searching for all the parts
ON MY MIND / THINGS THAT ARE MAKING ME HAPPY / FAVORITE PHOTO FROM THE CAMERA

It has been a tough 7 months around here. First we lost our sweet angel Whiskey over Memorial day, then we lost our sweet Sady at the end of January and today we said goodbye to our Gunny. It doesn't matter that they ALL lived past their life expectancy, but it does make us feel a little better to know we could pamper them all their lives. They brought us such joy.
St. Patrick's Day would have been his 16th birthday – extremely old for his breed. Unfortunately, hip dysplasia and cancer finally took over and his pain level was intolerable for him and for us to see him in such pain forced a trip to the emergency vet yesterday.
7 years ago Christmas while we were in Texas taking care of my aunt I was in a Kohl's store shopping for, well for Christmas gifts.  I saw this great selection of ornaments and was looking for a golden retriever and a black lab for our tree. I found the golden and then reached for the black lab just as another woman did also.  We laughed and started talking. Long story short she and her husband had just moved to Texas also and were looking for new ornaments.  The ironic kicker here is that as we talked we found that we had come from neighboring towns on the west coast.  We kept talking and found that our dogs had the same birth date (St. Patrick's Day), and talking further we discovered that they were from the same litter! Her Chester and my Gunner were brothers! Talk about a small world!! 😀
This is one of my favorite recent picture of Gunny.
INSPIRATION
AS I LOOK AROUND THE HOUSE / WEEKLY TO DO LIST & HOUSE PROJECTS
LAUNDRY…

quite a few loads this week, towels, bedding and clothing

LIVING AREAS…

I did a lot of sorting, donating and packing over the weekend and plan on doing a deep clean today and tomorrow

KITCHEN…

pretty clean, but need to mop badly


STUDIO…

is mainly storage these days so nothing going on there

YARD…

nothing much after the weekend storms, just too wet to do anything

BLOG…

some more recipe updating, future post planning and next year's holiday post planning
CURRENTLY READING & TV / DVR

COMEDIES
BIG BANG THEORY, YOUNG SHELDON, LIFE IN PIECES, THE GOOD PLACE, AMERICAN HOUSEWIFE, SPEECHLESS, GREAT NEWS
MILITARY, POLITICAL & CRIME DRAMAS and a couple that qualify as comedies
NCIS, NCIS NEW ORLEANS and NCIS LA, CRIMINAL MINDS, WISDOM OF THE CROWD, S.W.A.T., MADAM SECRETARY, SCANDAL, DESIGNATED SURVIVOR, BRAVE, VALOR, SEAL TEAM, BLINDSPOT, MACGYVER, SCORPION, LAW & ORDER SVU, BLUE BLOODS, HAWAII 5-0, ELEMENTARY, CHICAGO FIRE, CHICAGO PD, CHICAGO MED, 911
DRAMAS & REALITY

THE GOOD DOCTOR, THIS IS US, THE RESIDENT, the AMAZING RACE just ended and DANCING WITH THE STARS will be beginning
SYFY
Z NATION, the WALKING DEAD, FLASH, SUPERGIRL, DC LEGENDS, ORVILLE, ONCE UPON A TIME, THE X-FILES, SUPERNATURAL

COOKING
GUY'S GROCERY GAMES, BEAT BOBBY FLAY, BOBBY AND DAMARIS, BAKED IN VERMONT, KID'S BAKING CHAMPIONSHIP, WORST COOKS IN AMERICA, MASTER CHEF JR. is starting soon

MENU PLANS FOR THE WEEK
MON

TUES

WED

THUR

FRI

SAT

SUN

B-FAST 2X DAY


HONEY NUT CHEERIOS, BANANA & GREEN TEA


HONEY NUT CHEERIOS, BANANA & GREEN TEA

HONEY NUT CHEERIOS, BANANA & GREEN TEA

HONEY NUT CHEERIOS, BANANA & GREEN TEA

HONEY NUT CHEERIOS, BANANA & GREEN TEA

SNACK 2X a day




PROTEIN DRINK


PROTEIN DRINK

PROTEIN DRINK

PROTEIN DRINK

PROTEIN DRINK

PROTEIN DRINK

PROTEIN DRINK

LUNCH 2-4 OZ. PROTEIN


GRILLED CHICKEN BREAST


CHERRY YOGURT


PEACH YOGURT


CHERRY YOGURT


PEACH YOGURT

GRILLED CHICKEN BREAST


GRILLED CHICKEN BREAST


DINNER

3 ounces PROTEIN and small salad


BARRAMUNDI
FISHY CHICKEN STIR FRY

BUFFALO CHICKEN FRITES

FONTINA STUFFED CHICKEN

OUT FOR HUBBY'S BIRTHDAY


BLACK BEAN SALSA CHEDDAR CHICKEN

TERIYAKI SEX ON A STICK
SUCCESSFUL RECIPE LINKS FROM LAST WEEK
HEALTH & BEAUTY TIPS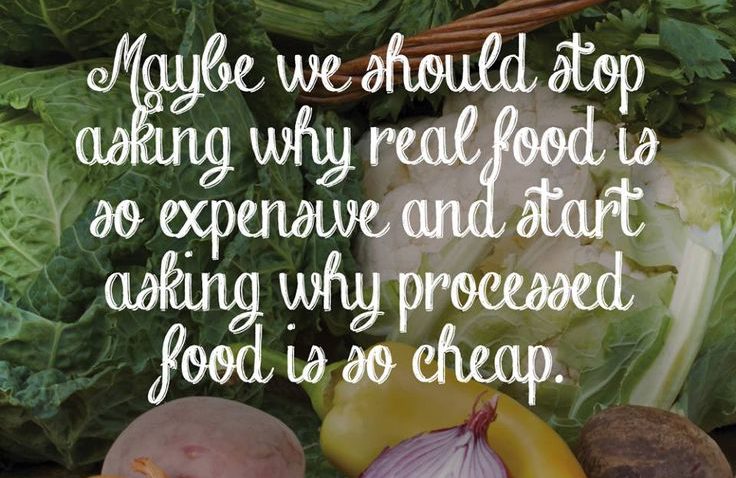 HOMEMAKING/COOKING TIPS