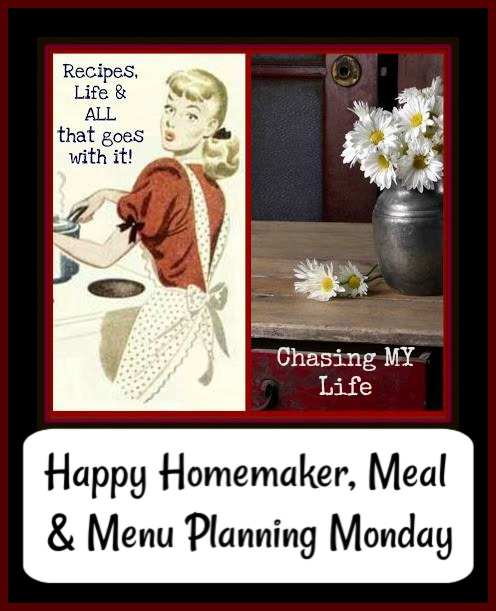 Be sure to join us and link up with
Sandra at Diary of a Stay at Home Mom for Happy Homemaker Monday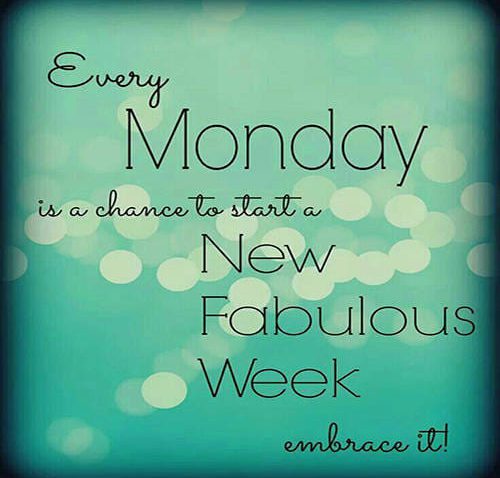 GOOD MORNING I hope everyone had a WONDERFUL Thanksgiving full of your favorite 3 F's – Family, Friends and food!   We had to cancel our Thanksgiving trek on Tuesday when we encountered the BIG west coast Bombogenesis storm not very long after leaving home for California.  We were going to be stopped going over the pass anyway, so we read the writing on the virtual wall and turned ourselves around and came home.  We are so glad we made that decision!  We did stop on the way home at a favorite Tavern that a friend was working at and had lunch with her.

I'm a BIG believer in things happening for a reason and I just know this was God's way of preventing Thanksgiving from turning into WWIII among hubby and his sister over their parent's Celebration of Life that she had scheduled to coincide with Thanksgiving Day without even consulting her other 4 siblings, but was convenient for her.  I still pray for a resolution that doesn't divide the family any further than it already has. 
We spent Thanksgiving with friends, the same friends we had to cancel on when hubby's sister first announced the Celebration of Life for Thanksgiving and had a great day full of some fun, our favorite people, great food and a little football too.
OUTSIDE MY WINDOW & THE WEATHER OUTSIDE & WHAT I'M WEARING It has been one COLD week up to now.  This week is a bit warmer and will be turning rainy by week's end.  The historic west coast storm of Thanksgiving week changed our plans around BIG time so I am just taking everything one day at a time and not getting disappointed when things change.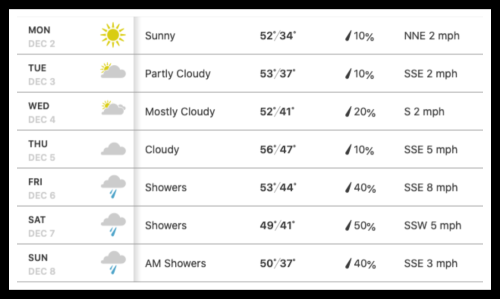 ON THE BREAKFAST PLATE After an unconventional food weekend with the munchkins I'm feeling it and having a baby food and hot water morning.

AS I LOOK AROUND THE HOUSE, WEEKLY TO DO LIST, HOUSE & CRAFT PROJECTS, APPOINTMENTS
LAUNDRY,

LIVING AREAS & KITCHEN…

laundry is done and house is pretty tidy

YARD…

hummingbird article that will post later



APPOINTMENTS & TO DO…

finish Christmas card insides and get them mailed this week, a couple of medical appointments, gift wrapping, helping mom get ready for her trip to the desert



BLOG…

BLOGMAS, recipes…, get caught up on my weekly link-ups that I fell behind on over the Thanksgiving week.



CRAFTS/PROJECTS…

I need to finish the bowling pin snowmen, decorate for Christmas.  We are using our artificial tree this year, but did support our local (AND FAVORITE) tree farm on Saturday by finding a nice wreath for the front door.



ON MY MIND / THINGS THAT ARE MAKING ME HAPPY
BLOGAMAS began yesterday 😀 I hope you'll have some fun and join in as you can.  Just remember BLOGMAS for me is a NO pressure event JUST for fun! 😀

WHAT IS ON THE DVR, I LIKE OR ON THE LIST TO WATCH/SOMETHING INTERESTING I WATCHED
We are still only about halfway through Dolly Parton's Heart Strings on Netflix – a series of heart warming stories.  We did watch Klaus and Christmas Chronicles with the munchkins on Saturday.  We had watched Christmas Chronicles last year with them when it first aired – so I guess that's our new tradition.  We also saw the Knight before Christmas which was a cute movie.

The DVR is finally getting cleaned out with ALL the fall finales taking place.  Some of the shows we're watching for this year are (though a couple are quickly becoming non-essential and a few others are in their final seasons):

CRIME, POLICE & MEDICAL

  – Chicago Series (Medical, FIRE and Police), Law & Order SVU, Blue Bloods, Hawaii 5-0, Magnum PI, FBI, NCIS, NCIS LA, NCIS NOLA, All Rise, Bluff City Law, The Resident, New Amsterdam, The Good Doctor, StumpTown, The Rookie, Bull, 911, Emergence, Seal Team

COMEDIES & FAMILY

– Young Sheldon, The Good Place, The Unicorn, American Housewife, GOD Friended me

REALITY

– Dancing with the Stars
I'M READING I'm about to finish Charming Hannah by Kristen Proby, book #1  from her BIG Sky series but am almost finished and loaded a few fun Christmas stories for the rest of the year.
FAVORITE PHOTO FROM THE CAMERA I had the munchkins for the day on Saturday so their folks could go to the Oregon "Civil War" (Ducks and Beavers – ducks won) game with friends.  We had a "PACKED" day of fun; baking, games, , movies (Klaus and Christmas Chronicles) horsing around… but one of my favorite moments was getting to take them to see the Oakland Christmas Tree.  I was super surprised to learn they had never seen it before!  The tree is set up every year literally in the middle of the intersection in a neighboring small town.

INSPIRATION & A FUNNY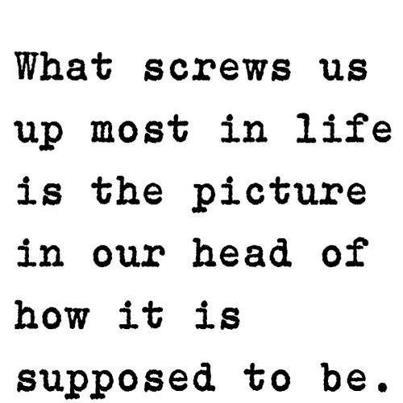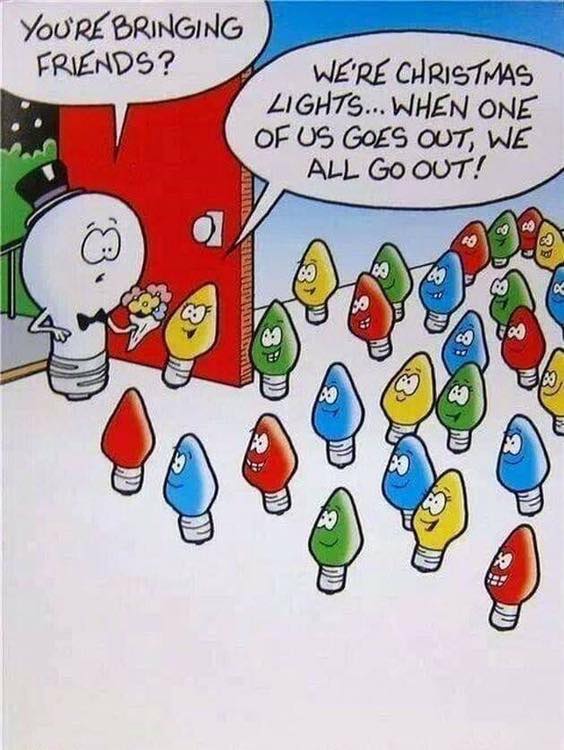 HEALTH & BEAUTY TIPS
HOMEMAKING/COOKING TIP
MENU PLANS FOR THE WEEK
MONDAY – Chili Hominy Bake and Salad
TUESDAY – Tomato Barley Sausage Soup with Cornmeal Pan Rolls
WEDNESDAY – Chicken Positano & Salad
THURSDAY – C.O.R.N.
FRIDAY – Lemon Chicken Paillard & Salad
SATURDAY – Homestyle S.O.S. & Salad
SUNDAY – C.O.R.N.
SUCCESSFUL RECIPE LINKS FROM LAST WEEK
FEATURED PARTY LINKS FOR THIS WEEK
RECIPES TO LOOK FOR THIS NEXT WEEK
Bourbon EggNog Cookies
Monkey Muffins
Bacon Wrapped Asparagus
Tex Mex Chicken Stew
Ginger Orange Glazed Chicken