Be sure to join us for Happy Homemaker Monday and link up
with our host, Sandra at Diary of a Stay at Home Mom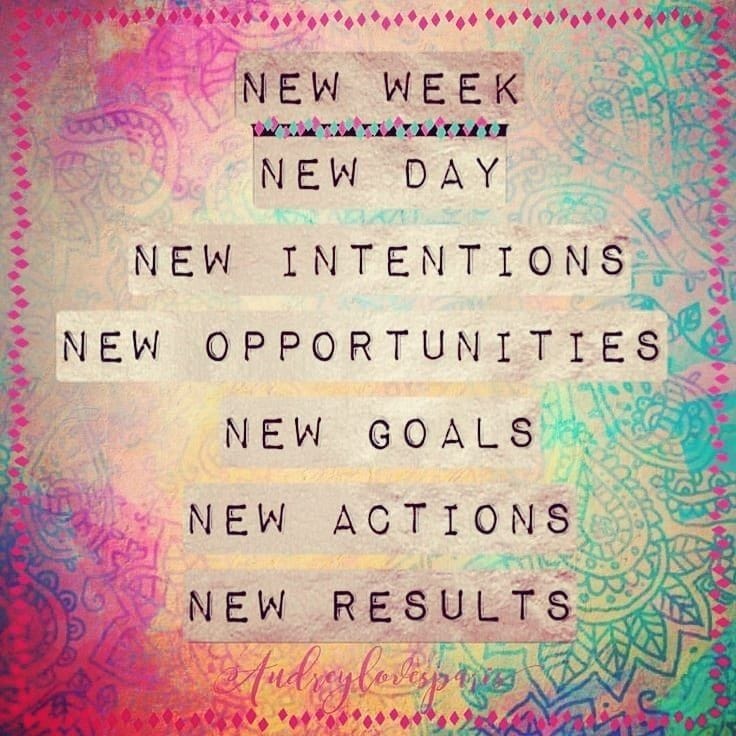 GOOD MORNING everyone.  I hope you had another GREAT week and an even better weekend.  Mine was super busy trying to take advantage of a couple warm afternoons and I haven't been online as much.
Please forgive me for time getting away from me and my visits being more sporadic! This long Valentine's Day weekend has been productive and satisfying for me. 

OUTSIDE MY WINDOW & THE WEATHER OUTSIDE & WHAT I'M WEARING LOL I'm wearing levis, a long sleeve t-shirt and UGG's, pretty much my standard uniform for this time of year.  The weather this week is about the same as last with some sun in the afternoons the first several days and high 40's during the day, low 30's at night with bouts of rain, clouds and fog at the end of the week.
I'll admit I'm a bit worried about COVID-19. When I sign on to see the weather in the mornings there seems to always be an article every day about it.  I read an article this morning that actually listed it as a Pandemic now. With my compromised immunity I have been avoiding people as much as I can for now 🙁

ON THE BREAKFAST PLATE I'm having some energy issues as well as some compromised eating ability again so it's hot water and baby food again for breakfast 🙁

AS I LOOK AROUND THE HOUSE, WEEKLY TO DO LIST, HOUSE & CRAFT PROJECTS, APPOINTMENTS
LAUNDRY, LIVING AREAS & KITCHEN…

I did the bedding blankets and towels yesterday so we're caught up besides what we wore yesterday 😀



HOUSE & YARD…

backyard garden boxes need some attention as they are not weathering well in the winter months, replacing weatherstripping on the mudroom and garage doors and hubby is hoping to get the last 18 supports done on the fence he re-did last year – he was hoping they might not need done, but the weather has indicated otherwise 😀 …



CHORE I'M NOT LOOKING FORWARD TO…

I already scrubbed the shower tracts that were on the schedule for this week so we'll see…



APPOINTMENTS & TO DO…

grocery shopping, errands…



BLOG…

A few new recipes will post.



TO RELAX THIS WEEK I'LL…

to me is synonymous with

CRAFTS & PROJECTS… With the blanket chest and flowers beds done, I am seriously hoping to get to a quilt or mixed media project this next weekend.



WHAT IS ON THE DVR, I LIKE OR ON THE LIST TO WATCH/SOMETHING INTERESTING I WATCHED We finished Locke & Key Season one, are working on Anne with an E season 3, have 2 episodes of V Wars left on Netflix and started Hunters on Amazon as well as the normal DVR backlog for this season.

I'M READING The Girl You Left Behind by Jojo Moyes – a wonderful WWI tale that traverses several decades.

Paris, World War I. Sophie Lefèvre must keep her family safe while her adored husband, Édouard, fights at the front. When their town falls to the Germans, Sophie is forced to serve them every evening at her hotel. From the moment the new Kommandant sets eyes on Sophie's portrait—painted by her artist husband—a dangerous obsession is born.
Almost a century later in London, Sophie's portrait hangs in the home of Liv Halston, a wedding gift from her young husband before his sudden death. After a chance encounter reveals the portrait's true worth, a battle begins over its troubled history and Liv's world is turned upside all over again.
FAVORITE PHOTO FROM THE CAMERA We actually were able to get 2 projects done this week during a couple sunny afternoons.  Don't let that sunshine fool you though, it was still COLD BRRRRRR while we were working. 

We found this old blanket chest in an antique store a while back and hubby was going to refinish it for me this winter.  After he started on it, we realized it needed a tone more work than originally planned so it took a ton longer than planned.  Good thing we got it for a steal of a price originally. 
The chest despite the added work is a handmade one of kind based on the craftsmanship.  Hubby had to sand it down COMPLETELY! Then he disassembled the lock mechanism, but I'll have to keep an eye out for an appropriate skeleton key.  He added all the decorative molding and feet for me as well as put a new bottom in it from inside and outside.  I then freshly oiled the inside cedar.  The lid had a lot of gaps in the design and edging so I spent some serious time sanding and wood filling the problem areas.  I then started painting.  Oh, did I mention it had been painted black?  I wish I'd taken a before picture!!  Painting it red took about 8 coats to get the black covered and make the new molding look the same as the old!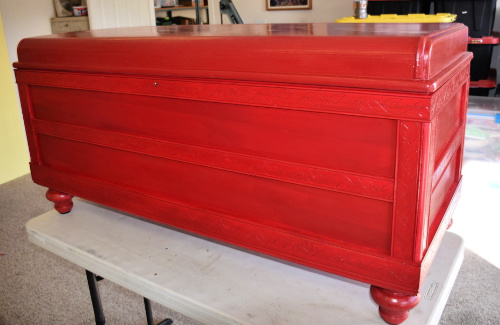 There are 2 planting areas that had previous trees cut down and the stumps were covered in moss, but seriously a pain in the neck to dig out.  The sunny weather afforded that time to do a spruce up with Jack Daniel's Whiskey barrels and FRESH mulch!  We filled the bottoms of the barrels around the old stumps with pebbles before the new soil and springs bulbs.  We'll just have to wait to see the bulbs in a couple months. 😀 Here are the before and after pictures.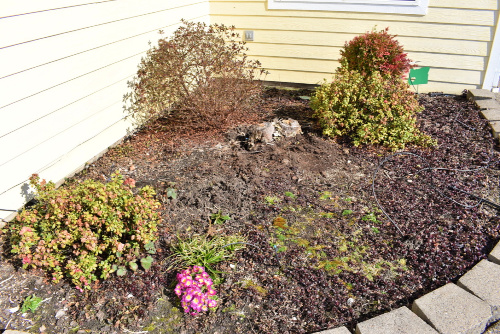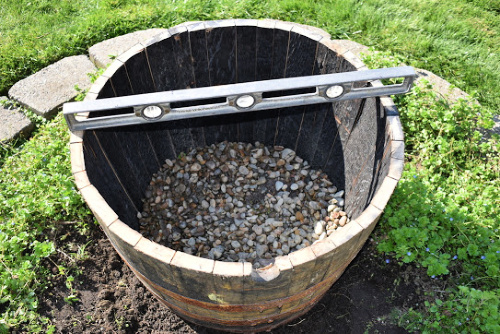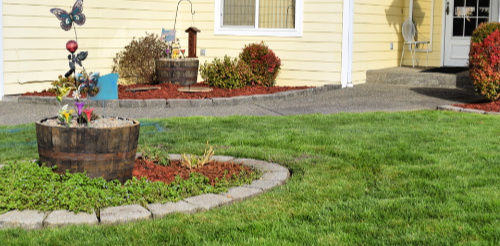 MENU PLANS FOR THE WEEK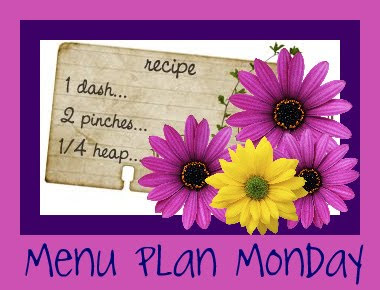 | | | | | | | | |
| --- | --- | --- | --- | --- | --- | --- | --- |
| | MONDAY | TUESDAY | WEDNESDAY | THURSDAY | FRIDAY | SATURDAY | SUNDAY |
| BREAKFAST | YOGURT & HOT WATER | YOGURT & HOT WATER | YOGURT & HOT WATER | YOGURT & HOT WATER | YOGURT & HOT WATER | | |
| LUNCH | TURKEY & CHEESE WRAPS | GRILLED CHICKEN & TOMATOES | MEAT & CHEESE WRAPS | C.O.R.N. | SALAD & FRUIT | Y.O.Y.O. | |
| DINNER | SLOW COOKER PORK CHOPS and RICE | SALAD with SUN-DRIED TOMATO BASIL VINAIGRETTE | JACK ALLEN'S MAMA'S CHICKEN with JACK'S SLAW | C.O.R.N. | JACK ALLEN'S MEATLOAF with MUSHROOM GRAVY | THYME BALSAMIC PORK CHOPS and SALAD | C.O.R.N. |
| DESSERT | | "PORTZILKE" RAISIN FRITTERS | | | | | |
SUCCESSFUL RECIPE LINKS FROM LAST WEEK
FEATURED PARTY LINKS FOR THIS WEEK
RECIPES TO LOOK FOR THIS NEXT WEEK OR SO

CRISPY PEANUT BUTTER CHICKEN

APPLE PIE CAKE
WEEKNIGHT BEEF GHOULASH
WHITE MISO CREAM SAUCE PASTA
SLOW COOKER PHILLY CHEESE STEAK & RICE
INSPIRATIONAL

LIFE TIP
HOMEMAKING/COOKING TIP