Be sure to join us for Happy Homemaker Monday and link up
with our host, Sandra at Diary of a Stay at Home Mom

How is everyone doing this morning? How was your first week of spring? Good morning sweet friends, hope you've all had a restful week(end).
Anyone else started a serious spring clean? I'm in that mode now and trying to do donations too and organize. 😀 We have a full week ahead with projects.
The "delayed-type hypersensitivity reaction" more commonly known as "COVID ARM" is a good thing, though an annoying and somewhat painful side effect of the COVID vaccine and is wreaking havoc on my ability to get things done! Especially coupled with the horrendous headache I've had since last week!
It scared the heck out of me when it first appeared 7 FULL days after my first vaccination.  It scared me even more when it continued to get worse AND cover a larger area over the next several days, but the Benadryl anti-itch cream is working wonders and I've been assured that this really is a "good thing" for my immune system. I can assure you though that the second dose will go into the other arm!
Our weather is supposed to be great (warmer and sunny) for the next couple days before taking another serious dip end of the week (last hurrah for winter I hope), but I will enjoy it while I can. This time last year we already had the garden planted! This year we're just beginning the outdoor clean up to get ready to do that. We'll power wash the winter away this week and uncover the garden beds that hubby informed me are FULL of ants. So there is that to deal with too.

Thursday we are planning on going to the Wooden Shoe TULIP festival in a neighboring town. I'm hoping the nice weather lasts at least that long. I've never been before, but I think it will be absolutely beautiful.

Hot water, cottage cheese with pineapple and a banana.
THIS WEEK'S TO DO LIST, PROJECTS & APPOINTMENTS


LAUNDRY & CLEANING

I have a couple loads of laundry, vacuuming, changing out the winter/spring bedding and clothing, power washing the outside, window washing – a true spring cleaning week.



GROCERIES & ERRANDS

I'm cleaning out the pantry and freezer for spring cleaning so need very few groceries, just a few staples and I need to pick up my new glasses



PAPERWORK & PHONE CALLS

RECIPE RESEARCH & MENU PLANNING

I'm working on April's menu plan and getting organized



NETFLIX

Still working on Stargate SG1 reruns and we watched The Magic of Belle Isle with Morgan Freeman.

REDBOX

We rented Freaky with Vince Vaughn and News of the World with Tom Hanks – Freaky was a dark comedic horror film and News of the World was pretty good if not predictable though.



DISNEY+

I need to finish Wanda Vision, I want to start The Falcon and The Winter Soldier, and I finished this season's Secrets of Sulphur Springs

CABLE –

Great American Food Truck Race, Easter Baking Challenge, GGG, DDD, Beat Bobby Flay, Spring Baking Challenge, Tournament of Champions, Clarice, Ellen's Game of Games, Bull, New Amsterdam, The Good Doctor, 911, 911 Lone Star, FBI, FBI Most Wanted, Young Sheldon, The Unicorn, Last Man Standing, MOM, Call Your Mother, NCIS, NCIS New Orleans, NCIS LA, Magnum PI, MacGyver, Blue Bloods, The Resident, Chicago series, Law & Order SVU – I can't wait for the new Law & Order with Elliott's return this week.

I've downloaded a few books, but just haven't figured out which one to read first. I've been reading some cookbooks and inspirationals.
Last Thursday was pretty stormy, but broke just in time for a gorgeous sunset. I took these pictures just a couple of minutes apart. It's amazing how much a sky can change that quickly.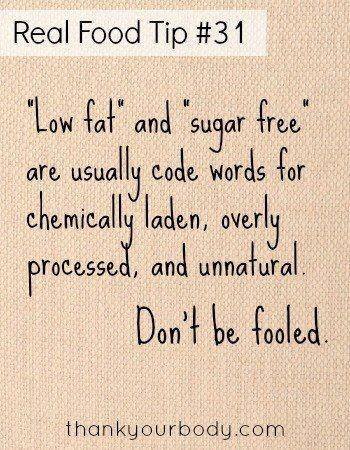 | | | | | | | | |
| --- | --- | --- | --- | --- | --- | --- | --- |
| | MONDAY | TUESDAY | WEDNESDAY | THURSDAY | FRIDAY | SATURDAY | SUNDAY |
| DINNER | ITALIAN CHICKEN & RICE | CHICKEN VESUVIO | PAD THAI | C.O.R.N. CLEAN OUT REFRIGERATOR NIGHT | CHICKEN IN WHITE WINE HERB SAUCE | BEER BRAISED CHICKEN | HAM STEAKS, BRAISED CARROTS & SHEET PAN MAC & CHEESE |
| DESSERT | | BLUEBERRY LEMON LIME CURD MUFFINS | | | | | |


SWEET & SPICY ORANGE CHILE CHICKEN
MARINATED APRICOT PORK CHOPS with ROASTED VEGGIES & APPLES
ORANGE CHILE CHICKEN