Be sure to join us for Happy Homemaker Monday and link up
with our host, Sandra at Diary of a Stay at Home Mom

I hope everyone had a wonderful weekend. Ours was productive and quiet and I can't say that upsets me. An "unplugged" and "down" day soothes me A LOT lately.
Friday and Saturday were super productive with errands and lunch out, planning our route for the trip next month, laundry and cleaning so I got caught up on the DVR on Sunday, did some reading and we grilled dinner and virtually nothing else.
For summer, the weather hasn't been half bad. Unfortunately we are pretty far behind in rain this year and there are way too many fires going in our state.  The Bootleg fire is a couple hours away from us. I read that it is growing 1,000 acres per hour!!!! A friend with the National Guard said his unit is being sent to help along with many others – unfortunately with the drought on top of it and lack of jet fuel they aren't able to fight these fires like they normally do with aircraft and such 🙁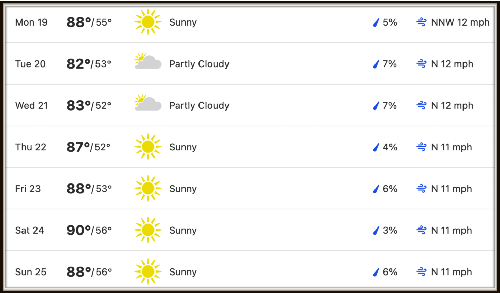 So the breeze is awesome for us against the heat, but horrible for the fire fighters. 🙁

Hot water and baby food squeeze, Apple, Carrot, Pineapple.
THIS WEEK'S TO DO LIST, PROJECTS & APPOINTMENTS


LAUNDRY & CLEANING

I was able to get the cleaning and laundry done on Saturday, but there is still some sorting and de-cluttering I'm working on.



GROCERIES & ERRANDS

I'll be heading into town for a few errands and groceries today and then I have a haircut on Thursday. Hubby has a doctor appointment Wednesday and I have a painting class Thursday night. I'm also making the dessert for an Eagles dinner night on Friday.



PAPERWORK & PHONE CALLS

I have a few things to handle this week and a couple phone calls to catch up on. I also need to make the room reservations for our trip.



RECIPE RESEARCH & MENU PLANNING

I have the menus made until we leave on our trip next month, but still need to do a bit of research and reworks to do on several of them.



NETFLIX

Virgin River



DISNEY+

Finished season 1 LOKI



MOVIES

Monster Hunter, The Mummy (1959)



CABLE

The Good Witch, Guy's Grocery Games, Buddy VS. Duff, BBQ Brawl, NASCAR, Girl Meets Farm, Bobby Flay, Master Chef, Big Bang and Night Court Reruns

I started Jana DeLeon's newest book, Backrush
My mom's house backs up to a highway and has a real "dead" spot in the back that is easily accessible because of the way her fence is. So, hubby made her this cute little "Kilroy" was here type sign, just for fun and hopefully scare someone that happens upon it.
Her friend saw it and really liked it, so he made one for her too. We went and installed it on her fence the other day. Her son came home late that evening and went out on the patio for a phone call and just about jumped out of his skin thinking that someone was looking over the fence.
All I have to say is 😀 JOB well done!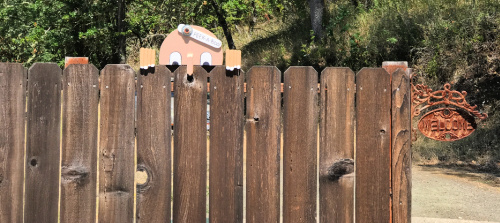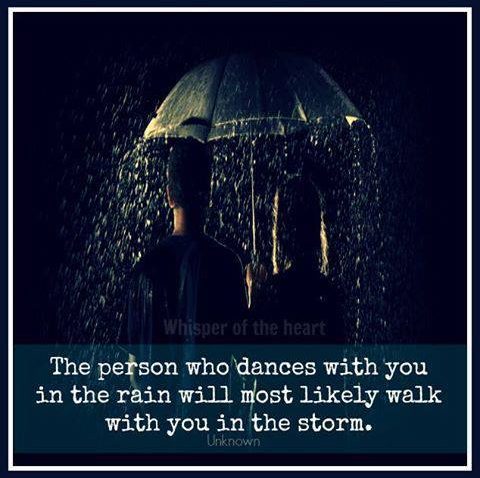 I've been working on cleaning out my recipe stash and making as many new receips as I can to eliminate the clutter of paper scraps. And our CORN AND YOYO nights have been moved to Fridays and Sundays to accommodate a couple of our schedule changes.
| | | | | | | | |
| --- | --- | --- | --- | --- | --- | --- | --- |
| | MONDAY | TUESDAY | WEDNESDAY | THURSDAY | FRIDAY | SATURDAY | SUNDAY |
| DINNER | BAKED GENERAL TSO CHICKEN, RICE & SALAD (REE) | CHICKEN & WILD RICE CASSEROLE (MOLLY) | GRILLED BROCCOLI, GRAPE & CHICKEN SALAD (MOLLY) | LOADED MEXICAN STREET CORN TATER TOTS (MOLLY) | CORN/YOYO CLEAN OUT REFRIGERATOR NIGHT/YOU'RE ON YOUR OWN | UNSTUFFED PEPPERS & SALAD | CORN/YOYO CLEAN OUT REFRIGERATOR NIGHT/YOU'RE ON YOUR OWN |
| DESSERT | | NO CRUST APPLE PIES | | | | | |


DR. PEPPER BBQ CHICKEN & POPPY SEED DRESSING
GRILLED SPICY LIME PORK CHOPS
CHOCOLATE PEANUT BUTTER CRINKLES
ANTIPASTO SALAD