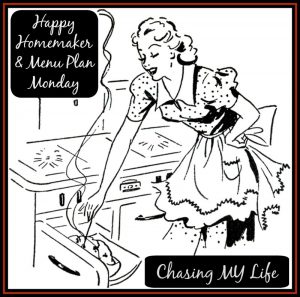 Be sure to join us for Happy Homemaker Monday and link up
with our host, Sandra at Diary of a Stay at Home Mom

One week into fall and I'm loving it!! Much cooler evenings and early mornings, slight breezes and mellow temperatures midday. I hope you had a wonderful week/end. Ours was FULL, but also quiet. I spent most of Saturday baking for a friend's birthday surprise yesterday as well as getting caught up on some picture editing and organizing.
YAY! We're getting a bit more rain today! We have needed it so badly, but what really excites me is the fall temperatures that have come along with this storm! The flip flops have essentially been put away and I'm back to my "normal" wear of Levis, tanks and comfy plaids with tennies. I don't even believe the 80's predicted for Saturday and Sunday – they'll only last an hour or so IF they happen at all.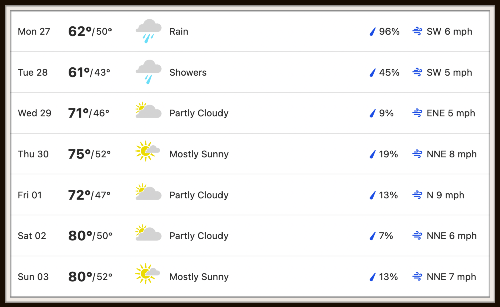 Do you remember the subtitle on my blog? Let me refresh your memory IT IS WHAT IT IS! I bring this up because I met with the new specialist last Friday and while he made me feel better that I am doing things the best way as they can be done, the overall prognosis is just that IT IS WHAT IT IS!!
There are no miracles lurking in the background and there are no magical pills that will return things to the way they were before they surgically removed my stomach…IT IS WHAT IT IS!! There are no special or magical diets, foods or even combinations of the above that work automatically. Everybody is different!  What works for one person doesn't automatically work for another person and because I have ALL the side effects it adds a layer of complications that aren't normally experienced.

He did have a few small suggestions that I'm trying and I loved his holistic approach. He agreed with me that we're just not there yet that I need to consider yet another life changing surgery like the endocrinologist had suggested. So we'll try his little tweaks and wait to see in a few months.
For now though breakfast will still be good old hot water and baby food squeezes or yogurts until after our trip and then I'll start some morning and lunch experimentation like he suggests.
Bottom line is that removing my stomach came with potential side effects. These worst of these side effects are on opposite ends of a spectrum as well as in the middle. Unfortunately, I was destined to receive them all! And also unfortunately, learning to balance between the 2 extremes will be my challenge for the rest of my life.
THIS WEEK'S TO DO LIST, PROJECTS & APPOINTMENTS


LAUNDRY & CLEANING

House is pretty tidy, but YAY the washer is being delivered tomorrow! SO I think Wednesday will be my laundry day to not only get caught up, but do the bed linens and change over for fall weight blankets.



GROCERIES & ERRANDS

I'll be doing the groceries and errands today so I can be home Tuesday and Wednesday for the washer. I have a quick doctor's appointment on Thursday and that's about it for the week.



PAPERWORK & PHONE CALLS

I'm working down the stack and getting thins accomplished before we leave on our trip.



RECIPE RESEARCH & MENU PLANNING

I've been planning recipes to use up some things from the freezer and pantry. I'll restock for fall/winter after we return from our trip in November.



NETFLIX

Virgin River, Money Heist



REDBOX

F9

PRIME

Waiting for Mrs. Maisel to come back



DISNEY+

Turner and Hooch



DISCOVERY +

Still watching the abandoned mysteries series



CABLE

Most of our favorite shows are back (the Chicago series MED, FIRE & PD, Blue Bloods, Magnum, L&O SVU, 911, Young Sheldon),but a few didn't make the cut (NCIS New Orleans and Macgyver) and I'm trying a couple new ones (Ordinary Joe and Ghosts) that I think I'll like. I'm watching my standard cooking shows of course and the new Hershey's after Dark starts tonight as well as NFL, NASCAR championships, HALLOWEEN WARS, HALLOWEEN BAKING CHAMPIONSHIP, HALLOWEEN BIG BAKE, GIRL MEETS FARM, GUY'S GROCERY GAMES

I'm between reads and working on some audible downloads for our trip.
The sunsets lately have been incredible. I haven't even had to leave the front porch!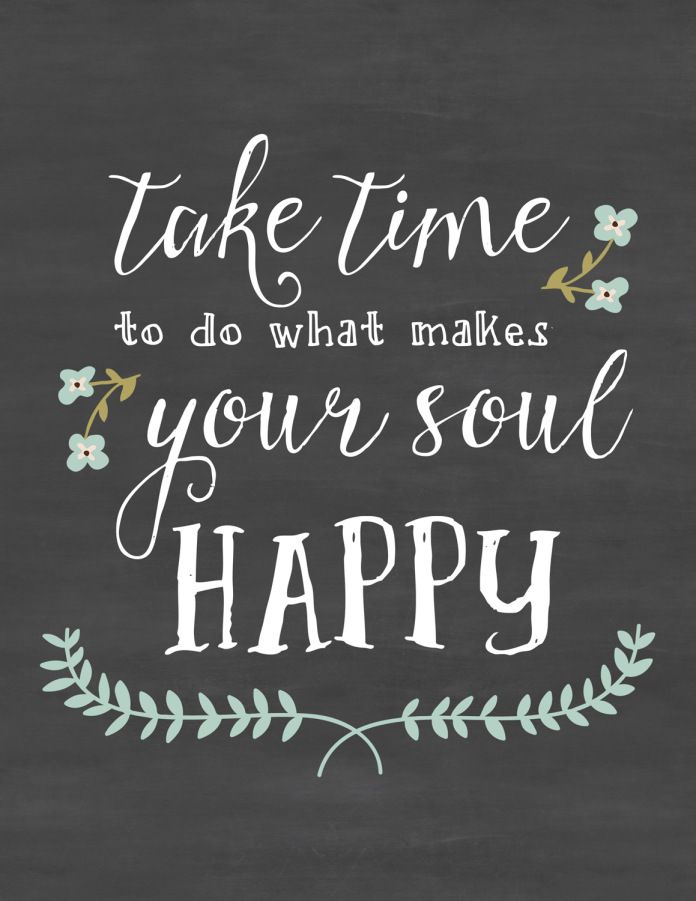 with the links to last week's posted recipes, featured party links for the week and upcoming recipes to be posted soon. I'm doing the next 2 weeks to lead up up to our trip and using the freezer and pantry staples.

MONDAY 9/27


TUESDAY 9/28


WEDNESDAY 9/29


THURSDAY 9/30


FRIDAY  10/1


SATURDAY 10/2


SUNDAY 10/3


DINNER

CHILE RELLENOS CASSEROLE & SALAD


HUNGARIAN CHICKEN with VEGGIE & PASTA


CALIFORNIA CHICKEN CLUB RING & SALAD


C.O.R.N. Y.O.Y.O.

CLEAN OUT REFRIGERATOR NIGHT or YOU'RE ON YOUR OWN


CHEESY CORN CHOWDER with BLACK PEPPER BISCUITS & GARLIC CHEDDAR BUTTER


HAMBURGER SOUP & SALAD


DESSERT

 
MONDAY 10/4


TUESDAY 10/5


WEDNESDAY 10/6


THURSDAY  10/7


FRIDAY   10/8


SATURDAY 10/9


SUNDAY 10/10


DINNER

CHICKEN FRIED STEAK, MASHED POTATOES & PEPPERED GRAVY


COD with SCALLION SESAME BUTTER & TEXAS POTATOES


CAFETERIA CHICKEN & GRAVY with SALAD


C.O.R.N. Y.O.Y.O.

CLEAN OUT REFRIGERATOR NIGHT or YOU'RE ON YOUR OWN because I have a painting class


PEPEROCINI CHICKEN & WILD RICE


HONEY BUTTER GARLIC PORK LOIN, CARROTS & SALAD


DESSERT

RUSTIC NUT BARS AND BAKING FOR THE EAGLES BAKE SALE



CHICKEN DIVAN aka CHICKEN DIVINE
POPCORN RANCH BAKED CHICKEN
ENCHILADA MEATBALLS, RE-FRIED BEANS & TEX MEX RICE