Be sure to join us and link up with
Sandra at Diary of a Stay at Home Mom for Happy homemaker Monday
and with Laura at I'm an Organizing Junkie for Menu Plan Monday.
GOOD MORNING everyone.  How was your weekend?  Mine was pretty nice.  We even got out for a nice drive and walk on Saturday where we were able to see more of the local side roads and the true impact of the amount of trees that came down during our #TheNightTheLightsWentOutInOregon storm 3 weeks ago – let's just say road crews will have work for months to come just cleaning up the downed trees.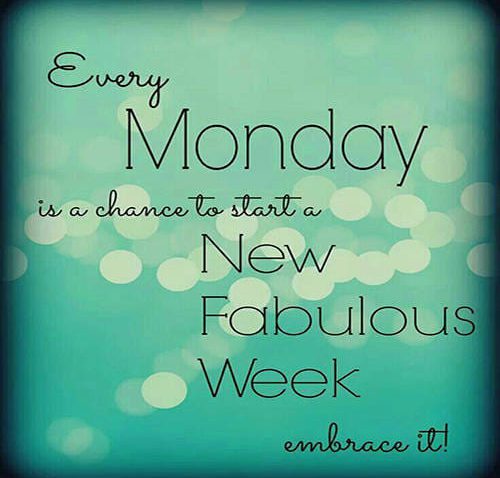 OUTSIDE MY WINDOW & THE WEATHER OUTSIDE & WHAT I'M WEARING It's going to be a BEAUTIFUL day!  No rain predicted until later in the week.   Right now temperatures are going to get to 60-65 mid day for the next couple days (I know it says 74, but it will never happen) and then drop into the low 50's with the storm due to roll in Wednesdayish.  Right now I'm wearing Levis, 3/4 sleeve t-shirt and POPs on my way out the door to an early appointment.

ON THE BREAKFAST PLATE Green tea, banana and yogurt with wild blueberries and granola

AS I LOOK AROUND THE HOUSE/WEEKLY TO DO LIST & HOUSE PROJECTS/CRAFT BASKET/APPOINTMENTS

LAUNDRY…

just a couple loads of sheets and towels



LIVING AREAS…

vacuuming and dusting



KITCHEN…

empty dishwasher, recipe prep



YARD…

Fence repairs continue



BLOG…

a couple recipe updates, edit trip photos



CRAFTS/PROJECTS… ??

APPOINTMENTS…

some blood work, a couple doctor follow ups



TO DO… cable research to change providers, project research

ON MY MIND / THINGS THAT ARE MAKING ME HAPPY Spring appears to actually be thinking about making an appearance this week, but I'm watching it closely as the temperatures are forecasted to take a 10-15 degree dip with the storm moving in later this week.  LOL 😀 This past week has been gorgeous from about 11am to 4pm 😀  We took a drive on Saturday morning and it was wonderful to see all the daffodils and tulips starting to pop up though it was ironic to see it happening right next to the piles of still melting snow.
I'M READING Healing You Book #2 in the Maple Grove series by Katana Collins
WHAT IS ON THE DVR, I LIKE OR ON THE LIST TO WATCH  There are a few new shoes starting like Proven Innocent, the Spring cooking/baking competitions and the adorable kids on Master Chef Jr.

We did watch an interesting Band of Brothers style movie on Netflix called Triple Frontier with Ben Affleck.
FAVORITE PHOTO FROM THE CAMERA I've always loved this neat old farmhouse that sits on a hill in a neighboring town.  It's hard to see, but it has a 3 sided wrap around porch  on the front and then on the back side is a nice sun room with BIG windows that opens onto a really nice deck.  I LOVE <3 all of the gingerbread trimmings and simple paint scheme.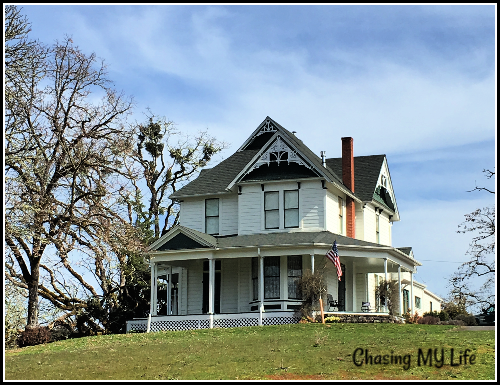 I think that after witnessing the damage done when a LARGE tree fell splintering picnic tables at the Mildred Kanipe Memorial Park that we can truly answer the age old question of whether or not a tree makes a noise in the forest when it falls if no one is there to hear it.  I have to say that I COULD hear the tree falling in my head as I took the pictures. Here is the link to the overall post I wrote with pictures.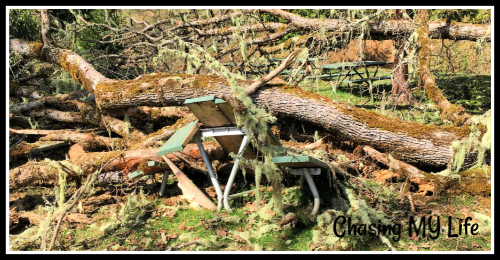 INSPIRATION
HEALTH & BEAUTY TIPS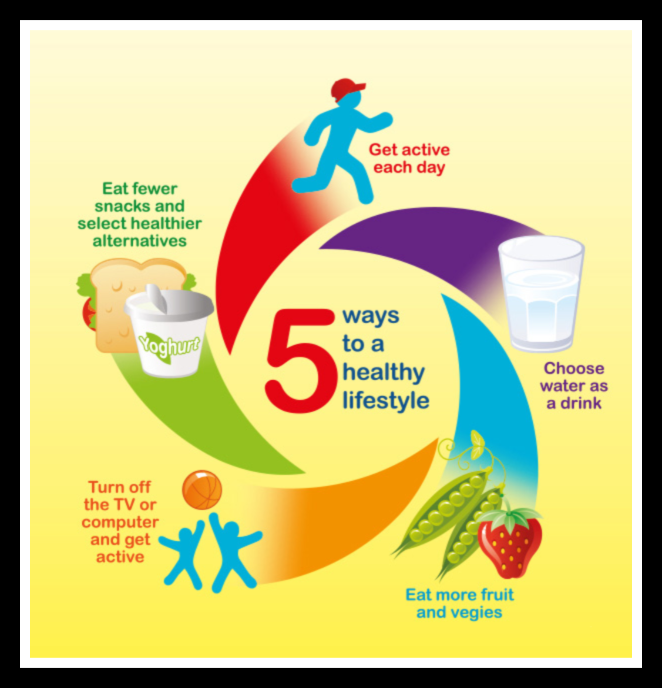 HOMEMAKING/COOKING TIP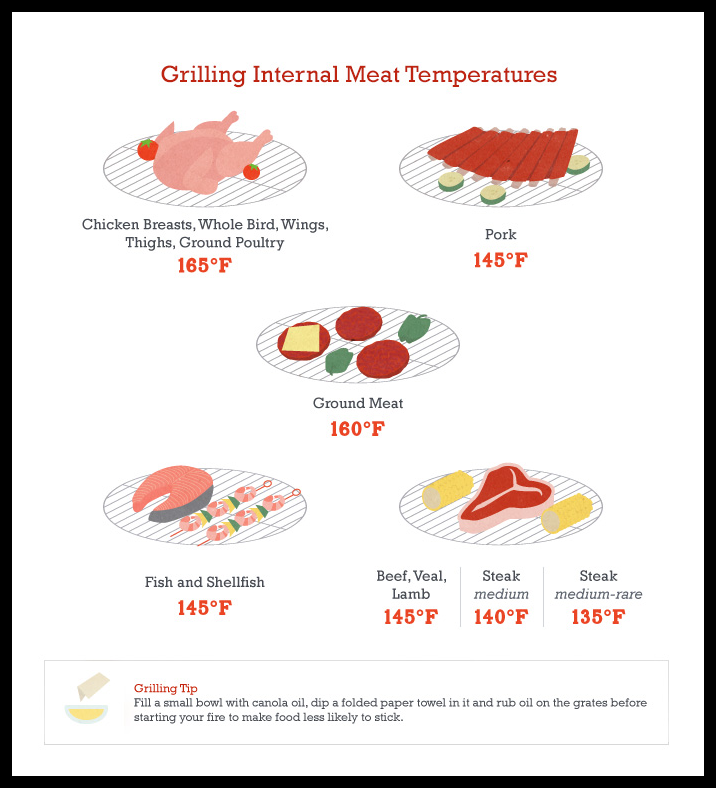 MENU PLANS FOR THE WEEK
MONDAY – CREAM OF ASPARAGUS SOUP with BUTTERMILK BISCUITS
TUESDAY – BLACK BEAN, BEEF & POTATO BURRITOS
WEDNESDAY – C.O.R.N.
THURSDAY – BACON WRAPPED CHICKEN JALAPENO BITES & SALAD
FRIDAY – CAJUN HONEY BUTTER SALMON
SATURDAY – PIRI PIRI CHICKEN
SUNDAY –BROWNED BUTTER HONEY GARLIC CHICKEN
SUCCESSFUL RECIPE LINKS FROM LAST WEEK
FEATURED PARTY LINKS FOR THIS WEEK