Be sure to join us by linking up with
Sandra at Diary of a Stay at Home Mom for Happy homemaker Monday
and with Laura at I'm an Organizing Junkie for Menu Plan Monday.
GOOD MORNING dear friends.  I hope you had a wonderful week full of springtime, sunshine and were as productive as you hoped to be!  My week was busy and productive despite everything 😀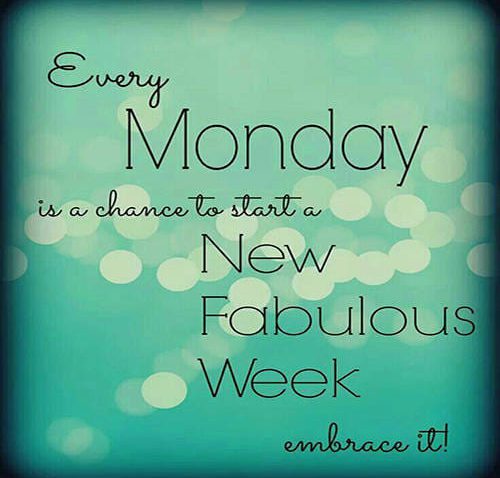 OUTSIDE MY WINDOW & THE WEATHER OUTSIDE & WHAT I'M WEARING Guess what?  It's raining!  I know that's a HUGE surprise to you LOL 😀 This has been such a wet and sloggy winter and appears to be turning into an even wetter and sloggier spring!  It was supposed to pour all weekend, but Saturday was just cold and windy with the wet stuff starting later in the evening.  Yesterday was just SUPER wet with almost 2 inches of rain.  I did venture out to the grocery store and that was enough for me!  I'm not going anywhere today, not even outside probably so I have on yoga pants, a favorite coffee t-shirt and fuzzy socks.

This week comes with an upgraded warning… "As a result, heavy rain will continue to surge into the area prompting rivers to rise. PRECAUTIONARY/PREPAREDNESS ACTIONS… Landslides and debris flows are possible during this event. Areas below steep slopes and in canyons are at risk from landslides. Do not drive through flooded areas or roads. The water may be too deep or there may be unseen damage to the roadway. A Flood Watch means that flooding is possible but not imminent in the watch area. Prepare to take immediate action if flooding is observed or a warning is issued. "… " * Through this evening * Storm total rainfall amounts are expected to be 4 to 8 inches. Amounts could exceed 10 inches in localized areas of the Curry coastal ranges. Lesser amounts of 2 to 4 inches are expected over inland Douglas County and 1 to 3 inches around Grants Pass. * Extensive runoff is likely due to saturated soils from preceding rainfall. Rapid rises are expected on all major rivers, with flooding possible along smaller creeks and streams. Areal flooding is possible in urban areas and pastures. There is also a threat of landslides, rock falls, and debris flows which could cause roads to be impassable. "

ON THE BREAKFAST PLATE Green tea, cheerios and a banana

AS I LOOK AROUND THE HOUSE/WEEKLY TO DO LIST & HOUSE PROJECTS/CRAFT BASKET/APPOINTMENTS

LAUNDRY…

just a couple loads



LIVING AREAS…

deep clean done



KITCHEN…

deep clean done



YARD…

fence repairs continue as weather permits



BLOG…

party link up updating continues



CRAFTS/PROJECTS…

nothing at the moment



APPOINTMENTS…

a couple



TO DO…

paperwork…



ON MY MIND / THINGS THAT ARE MAKING ME HAPPY We have an upcoming family reunion for hubby's LARGE Italian family.  We haven't been in several years while we were working on the House from Hell  in Texas coupled with my surgeries and health issues so we  are really looking forward to going this year.  It has been moved to a more central location for everyone (YAY the beach location we scouted out last year won out). 
Hubby's recently widowed sister didn't want to drive herself so asked us to go with her which of course we are thrilled to do and be able to spend even more time with her.  She's rented a 5th wheel at the RV campground and the 3 of us will be staying together. I LOVE being able to help my favorite SIL (shhhh don't tell the other SIL's she's my favorite) 😀
The 3 of us are also going to spend some time visiting their elderly father who is sharp as a tack, but his body is just giving up on him so he doesn't get along very well.  We'll go to him since he won't be able to go to the reunion.
SOMETHING INTERESTING I READ This BLOG POST AND this follow up BLOG POST over at Debbie Dabble Blog about the disenchantment of blogging is a MUST read if you're into blogging for yourself and the friends you make along the way and NOT the ads and popularity ratings.  Especially if you just need a reinforcement of why you blog for personal enjoyment.  I really agreed with most ALL of her points.  Reading this also had me readjusting the parties and link ups I participate in (again). 😀

I'M READING Letters across An Open Sea which is the prelude to Ava Miles' third series, The Merriams – Wild Irish Rose #1. 
WHAT IS ON THE DVR, I LIKE OR ON THE LIST TO WATCH There really isn't much on the DVR – we're getting ready to switch companies around here so we've stayed on top of any back-up so as NOT to be disappointed with losing too much on the DVR.

FAVORITE PHOTO FROM THE CAMERA I'm actually getting the Christmas Cacti to bloom yet again this year! I re-potted my mom's for her and mine had gotten so big I had to split it in two and re-pot it also.

INSPIRATION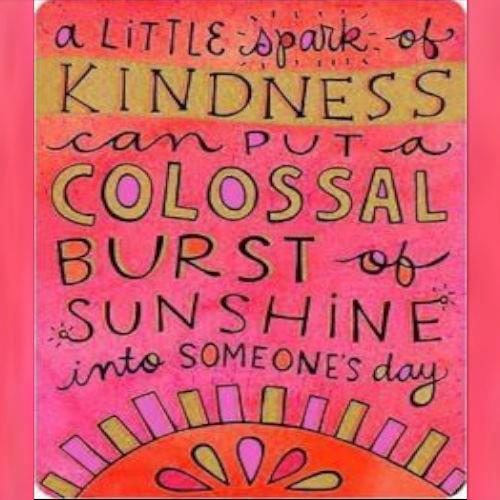 HEALTH & BEAUTY TIPS

HOMEMAKING/COOKING TIP
MENU PLANS FOR THE WEEK
MONDAY – BACON WRAPPED CHICKEN JALAPENO BITES
TUESDAY – PORK CARNITAS TACOS
WEDNESDAY – ITALIAN CHICKEN & NOODLES
THURSDAY – PINEAPPLE CASHEW CHICKEN & NOODLES
FRIDAY – HONEY GARLIC CHICKEN
SATURDAY – C.O.R.N.
SUNDAY – C.O.R.N.
SUCCESSFUL RECIPE LINKS FROM LAST WEEK