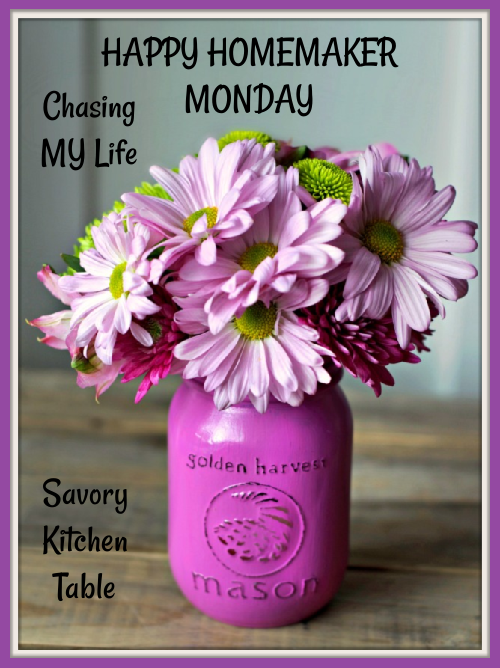 Be sure to join us for Happy Homemaker Monday and link up
with our host, Sandra at Diary of a Stay at Home Mom

We're leaving on our road trip today (FINALLY) so I'll make this fairly short and sweet. I hope you have all had a productive week and quiet weekend full of family and fun.
I'm laughing at this category today. The weather has been changing so much all over the country in just the past couple days. I packed for the trip and then repacked a second time before finally deciding on a multi-layered pack that allows for multiple weather pattern changes. Here this morning it's raining and cool, but we'll probably see some cooler temperatures and maybe even a bit of snow or at least a frost tonight when the low will be 27°. LOL tomorrow though we'll be in Las Vegas by the end of the day so are planning for a bit warmer in the 70's.

Hot water and a baby food squeeze on the go.
| | |
| --- | --- |
| | Whatever we see along the way 😀 We'll catch up with the DVR when we return. |

I'm reading Jana DeLeon's Swamp Sweets, book #21 in the Miss Fortune series. Hubby and I will continue to listen to the books from the beginning on audible while we travel the next few weeks.
I went to a painting party last Wednesday for a Halloween painting that's growing on me and I will definitely be doing some updates on, but I'm really looking forward to the Christmas cookie exchange painting party that my girlfriend is putting together. She's thinking about maybe doing this one.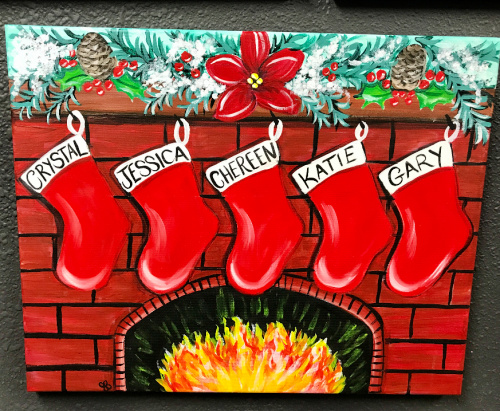 I did sign up for this cute gnome in December also.
The Eagles will be having a bake sale while we're gone (I originally offered to bake for it when we were supposed to go on this trip months ago and thought we'd be here for the sale) so I did all my baking this weekend and prepared them for the freezer. This way they can do as they please for the sale. I made 3 Whiskey Currant Pineapple Carrot cakes, a Pumpkin Spice Dump Cake and a Pumpkin Butter Pecan Dump Cake. Needless to say I ran out of time for much picture taking this week, but hope to make up for it on the trip. 😀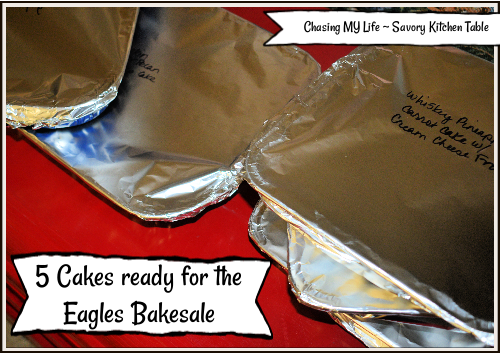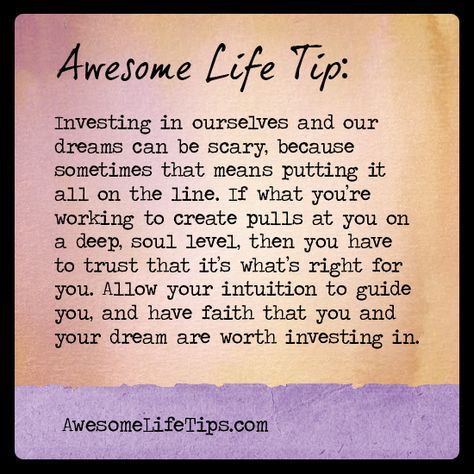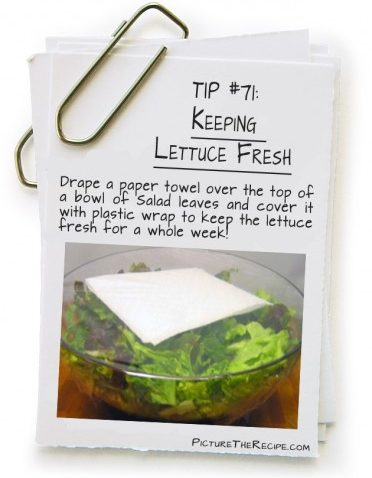 with the links to last week's posted recipes and upcoming recipes to be posted soon.


HEART ATTACK CASSEROLE aka TEXAS POTATOES
BEEF VEGGIE SOUP
HONEY BEER BREAD