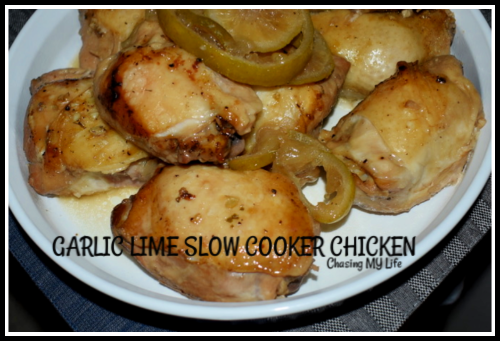 GARLIC LIME SLOW COOKER CHICKEN
8 bone in chicken thighs
½ cup Bragg's Amino liquids
½ cup chicken broth
1/3 cup lime juice, 4 large limes
1 tablespoon Worcestershire sauce
3-4 cloves garlic, minced
½ teaspoon each FRESH ground sea salt and black pepper
Lightly spray slow cooker insert with non-stick cooking spray.
Whisk together the remaining ingredients.
Pour over chicken pieces.
Cover and cook on high 4-6 hours or low 6-8 hours. Watch that chicken does not dry out.