Be sure to join us and link up with
Sandra at Diary of a Stay at Home Mom for Happy homemaker Monday
and with Laura at I'm an Organizing Junkie for Menu Plan Monday.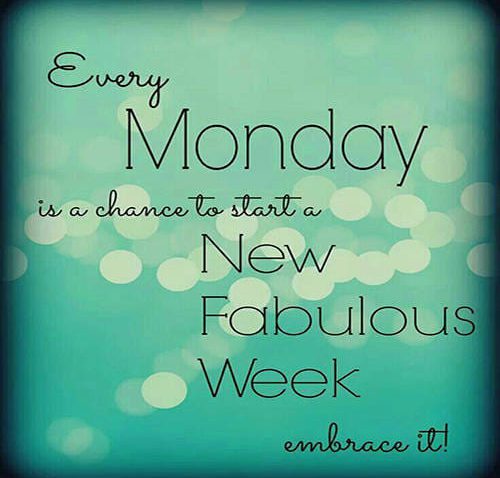 GOOD MORNING everyone!  How was your week?  Mine was long, but somewhat productive.  I have an early morning here so will get right to it.

OUTSIDE MY WINDOW & THE WEATHER OUTSIDE & WHAT I'M WEARING This whole week looks like a ground hog day episode with very little change from day to day – nice mornings, hot afternoons and warm evenings.


ON THE BREAKFAST PLATE yogurt and coffee
AS I LOOK AROUND THE HOUSE, WEEKLY TO DO LIST, HOUSE & CRAFT PROJECTS, APPOINTMENTS
LAUNDRY, LIVING AREAS & KITCHEN…

not too bad



YARD…

nothing



APPOINTMENTS & TO DO…

looking for paperwork in storage and organizing



BLOG…

same as always LOL 😀 recipe uploads



CRAFTS/PROJECTS…

we'll see how the storage bit goes, but I hope to FINALLY get started on the garland.



ON MY MIND / THINGS THAT ARE MAKING ME HAPPY The human condition, you know the characteristics, key events, and situations which compose the essentials of our human existence, things like growth, emotions, aspirations, conflicts, and ultimately our own mortality.  Sounds deep right? LOL 😀 Yet, they are all relevant to where we are and where we ultimately want and/or need to be.  A neighbor asked us recently, why not here?  There are many answers to that question and ultimately the big one is the health care or lack of it with all my health issues as well as not getting any younger.  We have a whole list of things (health care, economy, church, activities and things to do, property taxes, local government, demographics, base life, groceries, shopping… etc…) we research with each area.  Health care though seems to top the list each time. I have to say health care was the best in Texas, but that was also a double edge sword with the source of my ailments coming from the HOUSE FROM HELL and being complicated by the hot humid weather of the area not to mention the family betrayal that just left a sour note EVERYWHERE!

WHAT IS ON THE DVR, I LIKE OR ON THE LIST TO WATCH/SOMETHING INTERESTING I WATCHED I wish I could say there was plenty to watch (which of course there is, but so much of it just doesn't interest me!  Honestly I wonder how someone spent money to produce half the crap that show up on the screen!) We did watch an old movie on Amazon with Tom Selleck and Ellen DeGeneres called the Love Letter and another on Netflix called Secret Obsession that were both pretty good. We also rented Dumbo and Pet Sematary – I know what a combo!  I'm a fan of both Disney and Stephen King – go figure!

I'M READING LOL still reading the same book, just haven't had the energy to finish this one, but not for the lack of trying 😀
Love Among Lavender The Merriams #2 by Ava Miles
FAVORITE PHOTO FROM THE CAMERA When we first moved back here, our storage unit only had 3 small units available so we had to take what was available.  This has made it really tough while trying to locate things.  We also hired movers since I was in such poor health and unable to do much at the time.  My strength and stamina as well as my energy are still a bit fleeting with not being able to consume enough food, but we're making the best of it as a larger single unit has become available.  Hubby and I are spending mornings moving things into the new unit so we can begin to sort and find the necessary things.  The moving men were given IMPLICIT instructions on stacking things.  As we began emptying the first unit we quickly realized that the moving men just didn't listen nor were they evidently too bright as they stacked heavy garage items on top of clearly labeled TOP ONLY FRAGILE boxes or turned things on their sides when they had clear messages saying NOT to!  To say I am beyond ticked off would be a serious understatement!  We are having to ALSO re-box many things as we begin this arduous process!  FORTUNATELY for me we just helped our friends move a mile and a half away and they used ALL new boxes that they are filtering back to us so we can re-pack the broken by the movers boxes!  Thank you Heather & Josh!! 😀 
We still haven't narrowed down the next project or the area, but we are working hard to do just that and want to be prepared to move when that happens so all this work will be a godsend in the end.

INSPIRATION & A FUNNY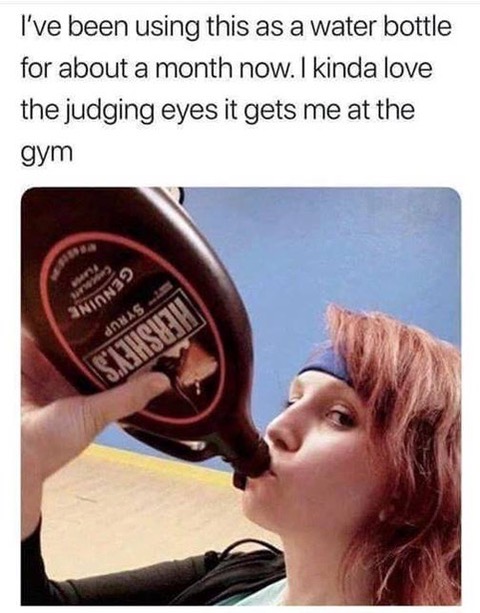 HEALTH & BEAUTY TIPS
HOMEMAKING/COOKING TIP
MENU PLANS FOR THE WEEK
MONDAY – SWEET & SOUR CABBAGE ROLLS or ASIAN CABBAGE STIR FRY
TUESDAY – SWEET & SOUR CARAMELIZED CHICKEN with MIMOSA ASPARAGUS
WEDNESDAY – C.O.R.N.
THURSDAY – TAMALE PIE
FRIDAY – SALMON with ASIAN WALNUT SLAW
SATURDAY – MINI CHICKEN POT PIES
SUNDAY – Y.O.Y.O.
SUCCESSFUL RECIPE LINKS FROM LAST WEEK