Doing Happy Homemaker Monday so extensively helps keep me on track as it summarizes the past week and lays out a fairly concise plan for this week. Be sure to join us for Happy Homemaker Monday and link up with our host, Sandra at Diary of a Stay at Home Mom

I hope you all had a great week and are ready to start this first true week of spring after recovering from the spring forward time change. I ended up in Urgent Care last Monday and have been down the majority of the week. I've yet to completely recover from Strep throat and looks like I may end up on a second round of antibiotics and steroids due to my compromised immunity, but compared to this time last week. I'm so much better! I'm jumping right in here with the categories.


Mornings have been overcast and really foggy (typical for this time of year), but the sunsets have been really gorgeous.
The rain we were supposed to get this week stalled out somewhere and looks like we'll be stalled in the holding pattern of cloudy, foggy and the occasional afternoon sunshine in the mid 50's. Low's are still in the mid to high 30's. So comfy Levis it is with a layered tank and flannel it is 😀

Theraflu and peach yogurt

THIS WEEK'S TO DO LIST, PROJECTS & APPOINTMENTS


LAUNDRY & CLEANING

I didn't do a thing last week to speak of and don't feel much like it this week either, but will force myself to get a few things done, at least the laundry, bathroom and kitchen.



GROCERIES & ERRANDS

I'll head to town on Wednesday to do grocery shopping and have a pedicure on Friday. Hubby has a couple of appointments on Friday also.



RECIPE RESEARCH & MENU PLANNING

I've been sticking to the menu pretty well. 😀 I'm also planned a couple weeks out.




NETFLIX

Did you hear about the Morgan's? with Sarah Jessica Parker and Hugh Grant



REDBOX

American Underdog & The King's Man



PRIME

First Target



PEACOCOK

Marry Me with Jennifer Lopez and Owen Wilson & Cheers Reruns

CABLE

I got caught up on the DVR while I was down last week.

I finished my book, but just haven't felt well enough to start a new one so have only leafed through a few cooking magazines.
It's that time of year when you turn the sprinklers back on to get things adjusted, start watering flowers and ready to go for the garden. Lo and behold once again the same old leaks, front AND back yards both are making an appearance! Hubby and the gardener are working to fix the leaks once and for all! Looks like the front yard is fixed, but they still need a couple parts to finish. The backyard is only temporarily fixed, but at least it's not creating a pool right now, only a tiny puddle. Hubby is going to go see about parts later today.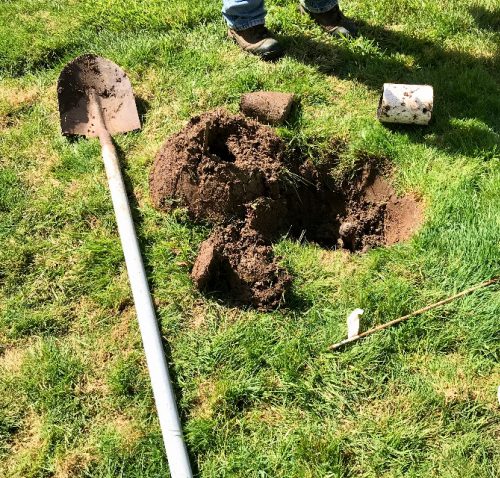 The stray kitties that adopted us are trying to stay incognito. Best I can tell they are from the litter of 5 or 6 that the people up the street had last year. Unfortunately, they are not responsible people and the cats have been left to roam the neighborhood fending for themselves. That said, they are GREAT mousers! I couldn't get a picture, but saw Sonny chasing one on the patio last week and he caught it! I'm so glad he doesn't leave them on the door mat!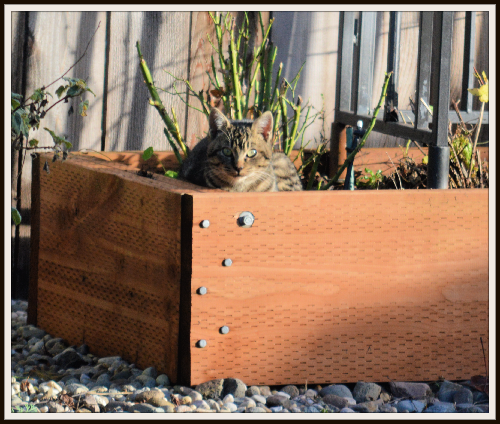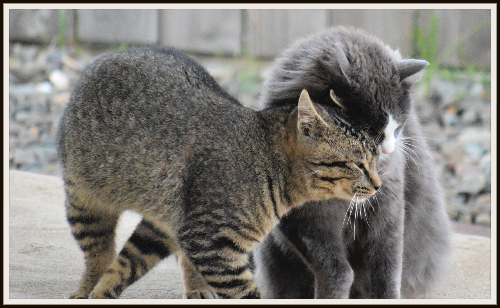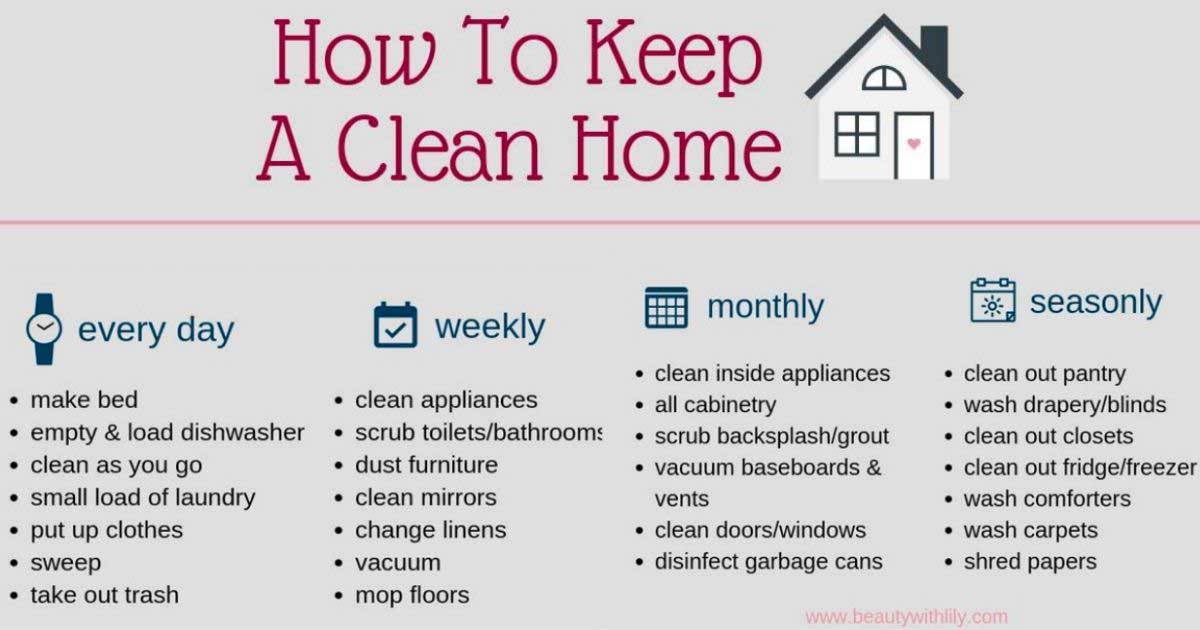 | | | | | | | | |
| --- | --- | --- | --- | --- | --- | --- | --- |
| | MONDAY | TUESDAY | WEDNESDAY | THURSDAY | FRIDAY | SATURDAY | SUNDAY |
| DINNER | CHICKEN AMAZU & PEROGIES | CHICKEN NEW ORLEANS & CAULIFLOWER RICE | BARBACOA BURRITO BOWLS | C.O.R.N. CLEAN OUT REFRIGERATOR NIGHT | SHRIMP SALAD with LIME DRESSING | PAN SEARED CHICKEN with SHERRY PAN SAUCE & POTATO BALLS | CREOLE CHICKEN & RICE |
| DESSERT | | GRASSHOPPER CHEESECAKE SQUARES | | | | | |


ONION SALISBURY STEAK
FIG NEWTON CRISP

CHEESY MANGO SHEET PAN CHICKEN
LEMON GARLIC PEPPER CHICKEN

MEATBALL POTATO GRATIN