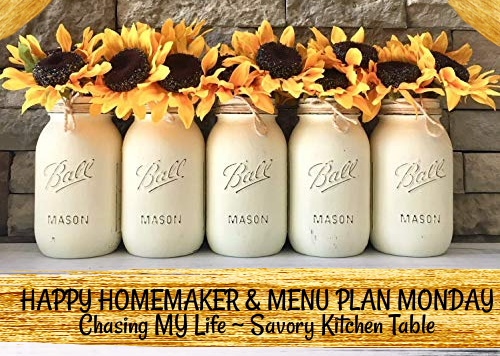 I absolutely LOVE doing Happy Homemaker Monday so extensively that it helps keep me on track and it summarizes the past week and lays out a fairly concise plan for me to follow this week. Be sure to join us for Happy Homemaker Monday and link up with our host, Sandra at Diary of a Stay at Home Mom.


I hope you are all doing well and have had a good week/weekend doing something fun. The kids are all back in school, fall is just around the corner and even in the air, so I'm a pretty happy camper.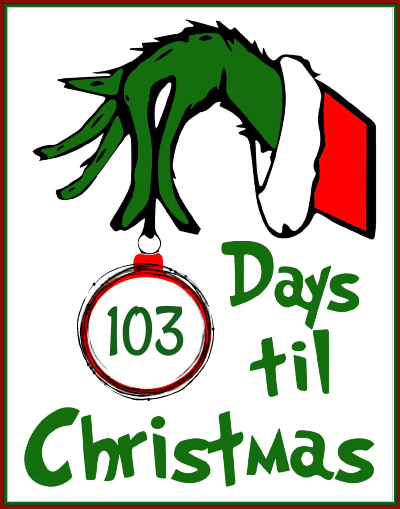 We have fires going in the area again, not too close, but close enough that we are having bad quality air due to smoke and it is super gray out 🙁 Fortunately we appear to be completely done with the 80's through triple digits and this week is supposed to have highs in the mid to high 70's and maybe, just maybe some rain (which we REALLY need)  at the end of the week.
I have some grocery shopping and errands to run in town today so am wearing levi's, comfy POPS and bright blue blouse. One of my errands is to pick up a cake for a friend's birthday party tomorrow, but it won't be available until after 2pm so I'm trying to time it so that is the last thing I pick up before heading home.

I found this funny on FaceBook over the weekend and it fits 😀
THIS WEEK'S TO DO LIST, PROJECTS & APPOINTMENTS


LAUNDRY & CLEANING

I finished the laundry on Saturday and vacuumed on Friday so I'm all up to date for now.



GROCERIES & ERRANDS

Even these are all caught up after today! 😀 I will be in town again for a friend's birthday luncheon tomorrow so will pick up anything I may have forgotten then, but then not back in town until next week. Prices on gas are still so high and even grocery prices are freaking me out every week, so I make as few trips as possible and are condensing recipes, menus and lists as much as possible also.



PAPERWORK, PHONE CALLS & PROJECTS

this never ending category is truly a bane to my existence lately. For everything item that comes off the list two new ones go on 🙁



RECIPE RESEARCH & MENU PLANNING

I'm working on October's menu plan and trying to research some FRESH and different fall like recipes.

WHAT'S ON THE DVR/TV


NETFLIX –

I just finished LOCKE & KEY and we also just finished season 8 of NCIS reruns.

CABLE –

COOKING SHOWS

–

GIRL MEETS FARM started back up and I'm enjoying GUY'S GAME NIGHT so far and I'm curious about Bobby Flay's new show starting at the end of the month.

SPORTS

–

Glad NFL has started again and sorry to start the playoffs for NASCAR.

For once the DVR is all but empty waiting for the new season to begin. I was able to clean up the timers for recordings also.




I started 3 new books this week. I'm just having trouble deciding which genre and author to stick with. UNMISSING by Minka Kent, THE LOST GIRL OF PARIS by Pam Jenoff and THE LOST GIRLS OF WILLOWBROOK by Mary Ellen Wiseman.
Hmmm I only seemed to have taken food pictures this past week.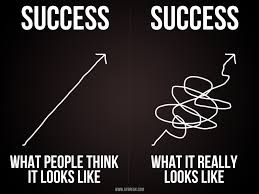 | | | | | | | | |
| --- | --- | --- | --- | --- | --- | --- | --- |
| | | | | | | | |
| |  BUFFALO CHICKEN ENCHILADAS & SALAD | CORN/YOYO CLEAN OUT REFRIGERATOR NIGHT or YOU'RE ON YOUR OWN  |  CHICKEN & CHEESE QUESADILLA PIE & SALAD | ONE POT MARRY ME CHICKEN & ASPARAGUS POCKETS for my birthday | CORN/YOYO CLEAN OUT REFRIGERATOR NIGHT or YOU'RE ON YOUR OWN | BEEF BURRITO BOWLS & SALAD | CHIPOTLE BLACK BEAN MEATBALLS with RICE & SALAD |
| | | | | | | | |