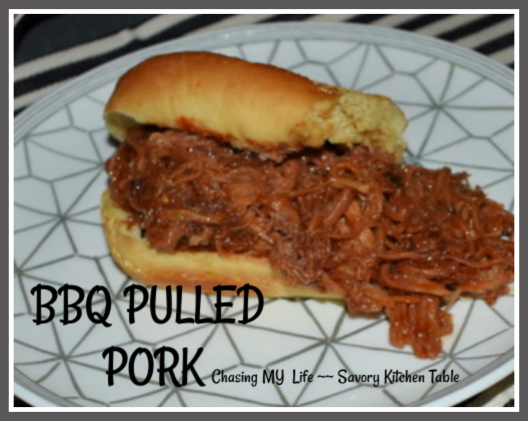 BBQ PULLED PORK
2 pounds boneless pork shoulder
2 tablespoons smoked paprika
1 tablespoon cayenne pepper
1 teaspoon garlic powder
1 teaspoon onion powder
2 tablespoons avocado oil
1 1/2 cups BBQ sauce (whatever your favorite is)
Stir together the paprika, cayenne, garlic powder and onion powder.
Rub seasonings all over the pork and chill several hours or overnight.
Preheat oven to 375°.
In a large dutch oven heat avocado oil over medium-high heat.
Brown pork 3 minutes per side until seared well.
Add BBQ sauce.
Cover and roast 5 hours undisturbed.**
Shred pork with 2 forks and mix well with the sauce.
NOTE: This recipe can also be made in slow cooker 4 hours on HIGH or 8 hours on LOW.