Doing Happy Homemaker Monday so extensively helps keep me on track as it summarizes the past week and lays out a fairly concise plan for this week. Be sure to join us for Happy Homemaker Monday and link up with our host, Sandra at Diary of a Stay at Home Mom


Well the heat wave has finally reached the Pacific North West. Fortunately for me I'm from south east Texas and grew up in the desert of southern California so while the heat is going to be hotter than normal for here, it's not going to be humid AND something I can deal with pretty easily 😀
We'll be in triple digits all week so I'll be doing more indoor activities, only watering early in the morning and after the sun sets. At least the nighttime lows will be in the 60's cooling it down for some nice mornings.
Bare feet and flip flops are my friends this summer! I'm wearing my favorite capris and a lightweight blouse.
Oh and today is the 25th, so you know what that means? It's time to weigh in on the countdown to Christmas with a public service announcement. I took advantage of PRIME DAY to source out a couple gifts and stocking stuffers. Please don't hate me 😀


My friend found me a yogurt for me that it my new favorite! It's Chobani's Raspberry Lemonade. It actually makes breakfast a little less boring with so few options. It's almost like having a dessert the flavor is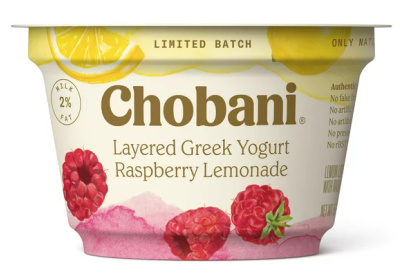 They also have a strawberry cheesecake that is quite good 😀

THIS WEEK'S TO DO LIST, PROJECTS & APPOINTMENTS


LAUNDRY & CLEANING

Completely done, or at least good for now since it's a never ending process 😀



GROCERIES & ERRANDS

Not much going on this week at all except picking up what I need for the 3 dozen Apple Pie Cupcakes I'm making for the Eagles Friday night dinner.



PAPERWORK, PHONE CALLS & PROJECTS Still working on the same pile and issues :SIGH:

Seems like for every one thing handled two more take its place.



RECIPE RESEARCH & MENU PLANNING

I had the menu planned out through August and then a few snags came up and I just got through re-working it. I am in charge of 2 Friday night dinners (the first and the last Friday) at the Eagles in August. The first one will be BLT Chicken Pasta Salad with Honey Beer Bread and Chocolate Chip Banana Bread Pudding. The last one is Tex Mex Bacon Cheeseburger Bake with Broccoli Coleslaw and Lemon Drop Cake.

WHAT'S ON THE DVR/TV


NETFLIX

We watched the Gray Man with Ryan Gosling which was far fetched, but okay.




AMAZON PRIME

We watched the movie Ice Soldiers and started the series Star Trek Strange New Worlds

PARAMOUNT +

OLD NewsRadio reruns, though we never saw it the first time through 😀 OLD Hot in Cleaveland reruns – just LOVE Betty White, OLD 3rd Rock From the Sun reruns which are just goofy, but fun.




CABLE

On Saturday nights hubby and I watch

really old

SVENGOOLIE movies – even have a bowl of popcorn.This week was BRIDES OF DRACULA.

FUN/DOCUMENTARY

American Pickers, Mysteries of the Abandoned

NASCAR

,

COOKING SHOWS

– BBQ USA with Michael Symon, Beat Bobby Flay, Guy's Grocery Games, Masterchef 

I'm between reads since I finished the Charlotte Dean series that I REALLY enjoyed. I certainly hope there are more to come from that author. I have a pre-order that will arrive tomorrow on Kindle for Heather Webber's In The Middle of Hickory Lane so am trying to hold off on starting anything new for now.
The kittens are getting so BIG and have become great little mousers, a much desired trait since we live on the edge of the highway. Mom is starting to look more like herself again too! She likes to eye the hummingbirds, but leaves them alone fortunately. I've never had so many hummingbirds that actually perch and sit still – so cute!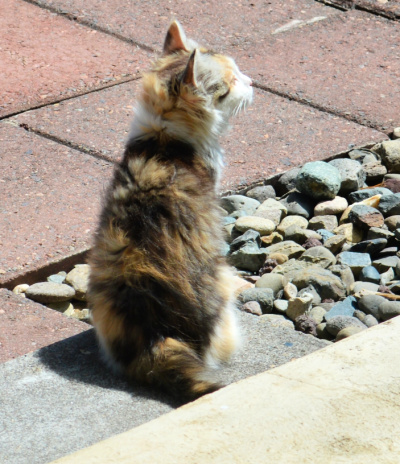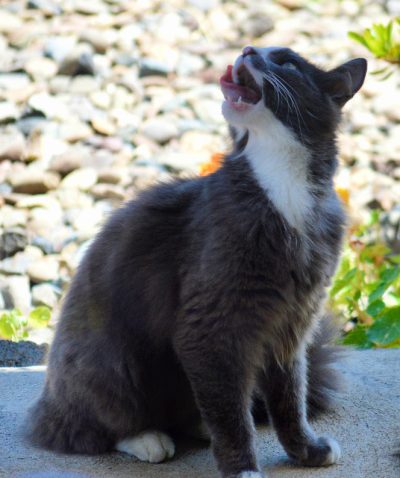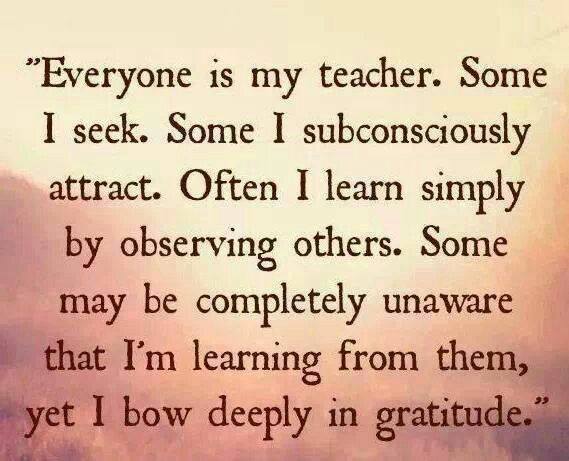 | | | | | | | | |
| --- | --- | --- | --- | --- | --- | --- | --- |
| | | | | | | | |
| | HOT HONEY PORK CHOPS & GRILLED POTATO CORN SALAD | GREEK CHICKEN & SALAD | C.O.R.N. CLEAN OUT REFRIGERATOR NIGHT | COLA GLAZED PORK LOIN, PEROGIES & SALAD | CHICKEN & DRESSING BAKE with MUSHY PEAS | CHICKEN with TOMATO CREAM SAUCE, MASHED POTATOES & SNOW PEA SALAD | SONORAN CLAM CHOWDER & CHEESY SNACKS |
| | | CHOCOLATE RASPBERRY BUNDT CAKE | | | | | |