Be sure to join us for Happy Homemaker Monday and link up
with our host, Sandra at Diary of a Stay at Home Mom

How is everyone? Have you finished your Christmas shopping and preparations? For the first time ever I finished a week early and have had time to just bake and enjoy! Part of that has been my self imposed simplicity for the year. I'm loving it and quite honestly there really doesn't feel like there is anything missing!
I fell behind a bit last week with BLOGMAS having too much fun baking, but I'm all caught up now 😀
Day 1 ~ Holiday Schedule
Day 2 ~ Elf on the Shelf / Gnomes
Day 3 ~ Christmas Movie MUST Watch List
Day 4 ~ Christmas Music Playlist
Day 5 ~ Quiet Christmas?
Day 6  ~Christmas Cookies
Day 7 ~ Real or Artificial Tree?
Day 8 ~ Winter MUST haves
Day 9 ~ Christmas Cards
Day 10 ~ Advent Calendar
Day 11 ~ Favorite Decorations and Ornaments
Day 12 ~Outdoor Decorations & Lights
Day 13 ~ TAG questions
Day 14 ~ Stocking Stuffer Ideas
Day 15 ~ Neighbor Plates & Gifts / Delivery Drivers
Day 16 ~ WISH List
Day 17 ~ Party Food Ideas/ CHARCUTERIE Boards
Day 18 ~ Favorite Christmas Foods, Beverages & Recipes
Day 19 ~ Inspirations & Stories
Day 20 ~ Favorite Family Traditions
Day 21 ~ Wrapping Ideas
Day 22 ~ Weather/Winter Wonderland Pictures
Day 23 ~ Meaning of Christmas
Day 24 ~ Christmas Past, Present & Future
Day 25 ~ When Do You Open Presents?

Looks like we're going to get that snow for Christmas day(and then some) that I wished for, BUT this forecast as been ever changing, so while I'm hoping it's true, I know in reality it will probably change again.


Hot water and baby food squeeze 😀 this doesn't change much
THIS WEEK'S TO DO LIST, PROJECTS & APPOINTMENTS


LAUNDRY & CLEANING & PROJECTS

I was able to complete the laundry yesterday after the Eagles Christmas party. I do have a few items (Christmas totes) to move to the garage before vacuuming. We installed a new LED ceiling fixture in the laundry room on Saturday to replace the old fluorescent fixture that died. And we will install the new ceiling fan in the master bedroom later today. I also deep cleaned behind the refrigerator and under the stove over the weekend.



GROCERIES & ERRANDS

I do need just a couple things and will do those on Tuesday morning early!!!



PAPERWORK & PHONE CALLS I'll work a bit whittling down my to do pile of paperwork and end of the year tasks, but will

NOT

call anyone this week so they can enjoy their holiday week too 😀

RECIPE RESEARCH & MENU PLANNING

I'm working on a new planner and wellness guide for 2022 hoping to incorporate all my "normal" tasks into a

SINGLE

planner.



NETFLIX

Christmas in the Heartland

DISNEY+

I tried to watch the Home Alone knock off Home Sweet Home, but just couldn't finish it 🙁



REDBOX

The Jungle Cruise with Dwayne Johnson & Cry Macho with Clint Eastwood



CABLE It's A Wonderful Life, Miracle on 34th Street, a couple Lifetime & Hallmark Christmas movies

I just started a new series from Ava Miles, Beside Golden Irish Fields (Book 1) ~ The Unexpected Prince Charming Series but have been falling asleep almost immediately before getting too far into the book.
Saturday night we froze our butts off watching the Timber Town Toy Land Electric Light Parade which honestly they over named! We are a small town and they try hard, but this year's parade wasn't nearly as good as last years 🙁 but I did get a few good pictures. It stayed clear until after the parade and the storm moving in gave the full moon an eerie glow.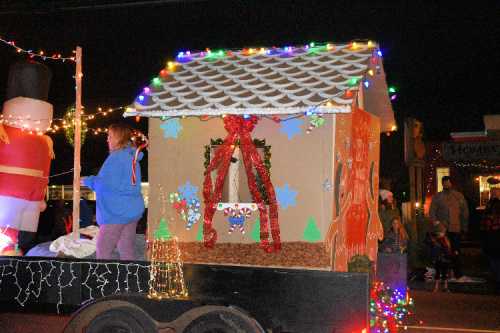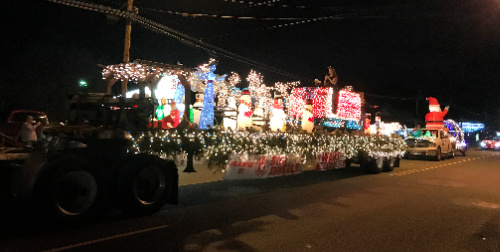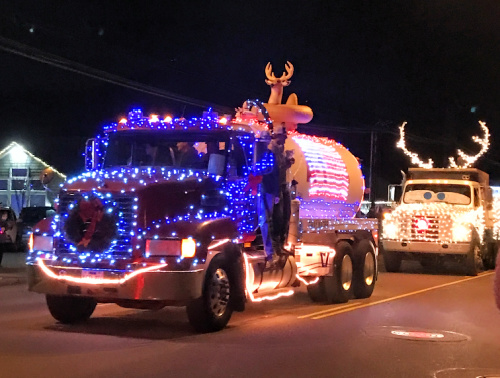 MAKE THIS YOUR CHEAT WEEK 😀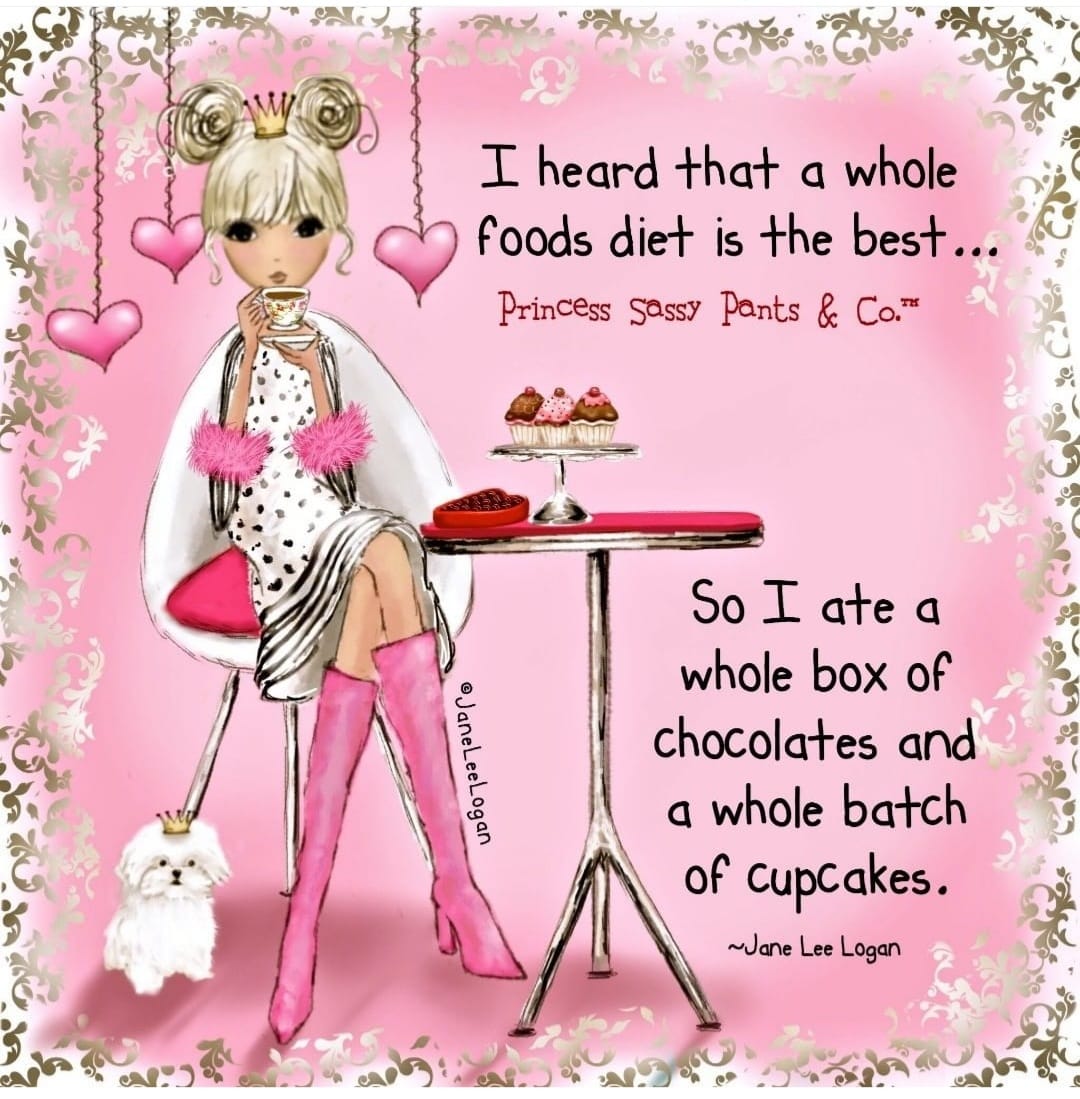 NOT SURE IF THIS WORKS, BUT SOUNDS WORTH A TRY 😀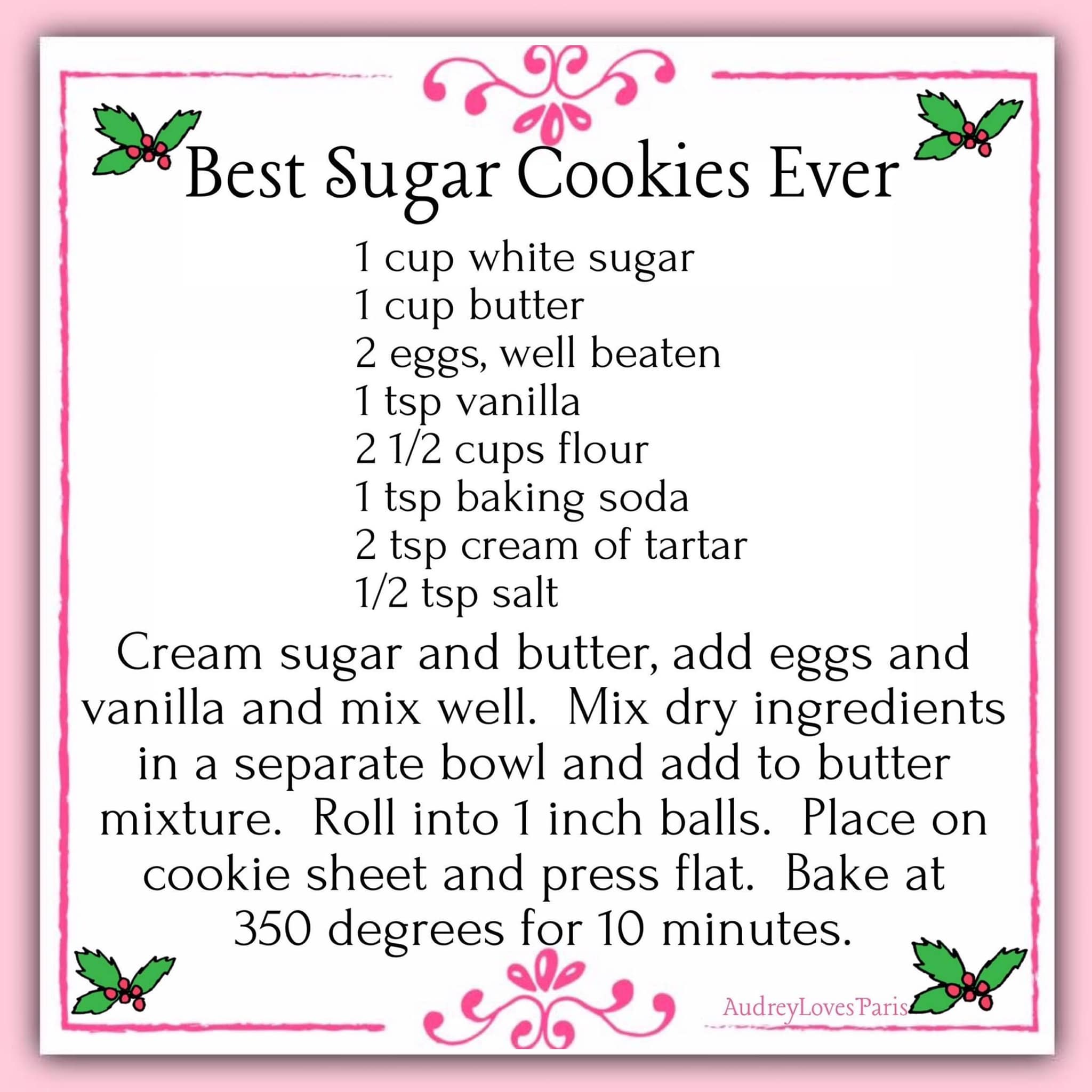 with the links to last week's posted recipes, featured party links for the week and upcoming recipes to be posted soon.
| | | | | | | | |
| --- | --- | --- | --- | --- | --- | --- | --- |
| | MONDAY | TUESDAY | WEDNESDAY | THURSDAY | FRIDAY | SATURDAY | SUNDAY |
| DINNER | ORANGE APRICOT CHICKEN & RICED CAULIFLOWER PILAF | BAKED BEAN DIP & CHIPS | COMPANY CHICKEN and DRIED BEEF PICKLE ROLL DIP & CHIPS | CHRISTMAS ENCHILADAS | ROAST TURKEY BREAST, MASHED POTATOES & GRAVY, HONEYED CARROTS & UPSIDE DOWN APPLE PIE | MARINATED PRIME RIB, TWICE BAKED POTATOES, SAUTEED GREEN BEANS & AUSTRALIAN CHEESECAKE | C.O.R.N. leftovers |
| DESSERT | | AUSTRALIAN CHEESECAKE & UPSIDE DOWN APPLE PIE | | | | | |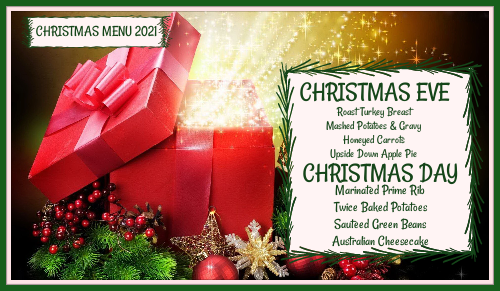 BAKED BEAN DIP
DRIED BEEF PICKLE ROLL DIP
ORANGE APRICOT CHICKEN
TRIED & TRUE CHOCOLATE CHIP COOKIES
COMPANY CHICKEN