Be sure to join us for Happy Homemaker Monday and link up
with our host, Sandra at Diary of a Stay at Home Mom

How is everyone this morning? Are you ready for Christmas?

I'm actually ready. ALMOST! Shopping is done. Packages are wrapped and will be ALL shipped as of later this morning. Rib roast is ordered at the Butcher. Menus are made. Food donations are arranged for the baskets being given away. Cookies are proportioned for the Cookie Exchange later this week.
But, for some reason this year I fell behind on Christmas cards (I'm usually ready by the end of November) and I'm not even sure why! I also whittled down my list this year so there are fewer cards ~ so I have no real excuse. I will get them finished today or tonight.
I'm even up to date minus yesterday's post on BLOGMAS so all and all I'm pretty pleased.
DAY 1 ~ Holiday Schedule
DAY 2 ~ Elf on the Shelf / Gnomes
DAY 3 ~ Christmas Movie MUST Watch List
Day 4 ~ Christmas Music Playlist
DAY 5 ~ Quiet Christmas?
Day 6  ~Christmas Cookies
Day 7 ~ Real or Artificial Tree?
Day 8 ~ Winter MUST haves
Day 9 ~ Christmas Cards
Day 10 ~ Advent Calendar
Day 11 ~ Favorite Decorations and Ornaments
Day 12 ~Outdoor Decorations & Lights
Day 13 ~ TAG questions
Day 14 ~ Stocking Stuffer Ideas
Day 15 ~ Neighbor Plates & Gifts / Delivery Drivers
Day 16 ~ WISH List
Day 17 ~ Party Food Ideas/ CHARCUTERIE Boards – OOPS I'm a day behind, but will get caught up today 😀
Day 18 ~ Favorite Christmas Foods, Beverages & Recipes

Our forecast keeps alternating between rain and snow so it really could go either way since we are now on WINTER STORM WARNING! Our highs are supposed to be in the low 40's and the nighttime lows in the very low 30's and lots of wet, wet days ahead this week.
We've also been extremely windy. Saturday night we had to disconnect the Frosty and Santa blow-ups because they were trying to take flight. We also lost one of the old fashioned Christmas light posts when it blew off the porch and shattered. 🙁 The rain pounded for all of Friday and Saturday making everything a soppy mess, but there were a couple hours in the 40's yesterday where we were able to get the blow ups drained off of excess water, untangled the wind blown lines and re-secure them. Hubby was even able to glue some of the lantern pieces back together, but this will be the last year for it.

WINTER STORM WARNING ~ PRECAUTIONARY/PREPAREDNESS ACTIONS...
* Travel is strongly discouraged because of dangerous conditions.
* If you must travel, keep tire chains, a flashlight, blankets, food, water, medications, and 
a fully charged phone with you.
* The safest place during a winter storm is indoors.
* A Winter Storm Warning means that severe winter weather is imminent and poses a threat 
to life and property. Take protective action now.

Hot water and Peach, Apple, Pear squeeze
THIS WEEK'S TO DO LIST, PROJECTS & APPOINTMENTS


LAUNDRY & CLEANING

Laundry is up to date, but I need to vacuum and finish some reorganizing of the spice cabinet.




GROCERIES & ERRANDS

I do need to ship a couple last minute gifts today – there was a snafu and the recipe cutting boards we were having made weren't ready until late Saturday for pick up. I had seen these all over Amazon (I included the picture in the favorite photos section) but I found a local artisan who made the cutting boards from local woods and partnered with another local artisan who did the lasering part. I'm so happy to have been able to support local mom and pop shops instead of some foreign corporate chain. I'm hoping they'll arrive before Christmas with all the holiday shipping delays going on this year. Fortunately I don't "need" to go anywhere else until Friday for a pedicure and I'll do any last minute errands then. I do have a painting class/cookie exchange on Thursday night. We're doing a really cute stockings hung by the fire scene. Here's the sample picture, but mine will have 6 stockings.



PAPERWORK & PHONE CALLS

I've been whittling away at the stack and aim to have it completed by the end of the year.



RECIPE RESEARCH & MENU PLANNING

I did buy a new recipe planner for 2022 and will spend some of my down time during the wet week working on the January menus.



NETFLIX

The Holiday Calendar & A Boy Called Christmas

CABLE

HALLMARK CHRISTMAS movies, Baking shows, Mysteries of the Abandoned

I'm in between reads right now and need to decide on something, but for now have just been playing words with friends as I fall asleep.
We had this family recipe lasered onto cutting boards (made by a local artisan) made for gifts this year and I can show you how cool they are because the recipients don't read my Monday posts 😀 I wish the picture was better, but too late to take a new one as they are wrapped and ready for shipping in a couple hours.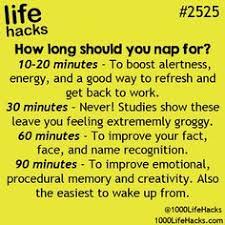 with the links to last week's posted recipes, featured party links for the week and upcoming recipes to be posted soon.
| | | | | | | | |
| --- | --- | --- | --- | --- | --- | --- | --- |
| | MONDAY | TUESDAY | WEDNESDAY | THURSDAY | FRIDAY | SATURDAY | SUNDAY |
| DINNER | ORANGE PECAN CHICKEN | ORANGE APRICOT CHICKEN | PHILLY CHEESESTEAK EGG ROLLS | C.O.R.N. CLEAN OUT REFRIGERATOR NIGHT | DRIED PICKLE ROLL DIP & CHIPS | RUSTIC TATER SOUP & HAM SANDWICHES | BAKED BEAN DIP & PIMIENTO CHEESE SANDWICHES |
| DESSERT | | MILLIONAIRES & DROP SUGAR COOKIES | | | | | |


RUSTIC TATER & HAM SOUP
ROASTED POTATO SALAD
BLUEBERRY SOUR CREAM BREAD/MUFFINS